Dr. Sophia Yen of Pandia Health on Roe v. Wade and Your Access to Care
[CW: There's discussion of the concepts of sex, birth control and abortion in this episode. If you're listening around smaller humans who haven't had *the talk* yet, prepare to do some explaining.]
Listen to #WeGotGoals on Apple, Spotify, below, or wherever you get your podcasts!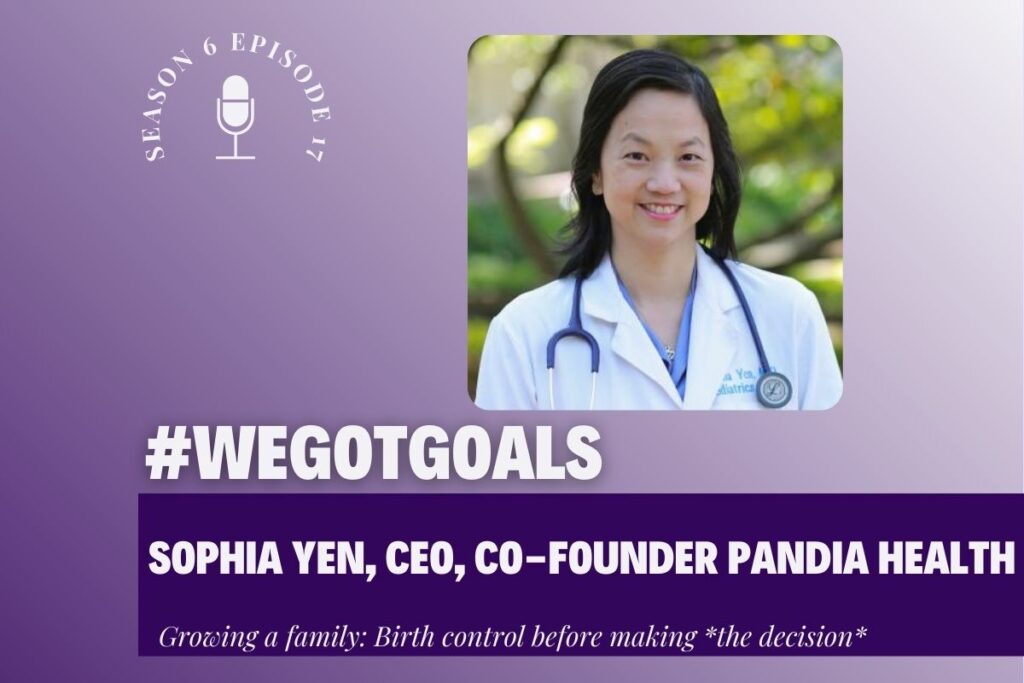 If you've been following along and listening to #WeGotGoals this season, we've been diving deep into topics we care about and want to learn more about. We've talked about the history of fitness, mental health, diet culture and sustainability.
This month, we were all set to talk about making the choice to grow your family or not.
My husband and I are in the midst of making that decision. We got married not really knowing the answer, so I had big plans to use this month on the podcast to talk through things like choosing not to have children, fertility, loss, cost of caring for a family and more.
Cut to the recent revelation that the Supreme Court was close to overturning Roe v. Wade, which was the Supreme Court case that established a woman's right to an abortion based on a constitutional right to privacy in 1973. 
So suddenly the idea of focusing on making a reproductive choice felt like it required a better introduction. We regrouped for a couple of weeks, talked to a few experts and rearranged our interviews.
Now you'll hear from experts on fertility and maternal nutrition, as well as experts in recovering postpartum.
But we're starting with Dr. Sophia Yen. the CEO/Co-Founder of Pandia Health. She is Board Certified in Adolescent Medicine with more than 20 years of experience in medicine. She graduated from MIT, UCSF Medical School, and UC Berkeley with a MPH in Maternal Child Health. She serves as a Clinical Associate Professor at Stanford Medical School in the department of Pediatrics in the Division of Adolescent Medicine. She's also founded three non-profit organizations and has given a TEDx talk on making periods optional.
She thinks a lot about birth control, prevention of STIs and access to education on those things.
Dr. Yen and I discussed the step that many women who have access take way before ever thinking about a family – birth control. We also discuss the impact of overturning Roe v. Wade on reproductive rights in general and more. 
We also talk specifically through questions the community wanted answered about Roe V. Wade, IVF, about specific brands of birth control, about the impact of birth control on your ability to conceive (spoiler: your ability to conceive should returned to normal with all birth control types; the main difference is how long it takes to return to normal). 
Resources: