Our favorite Holiday Gifts for $35 or Less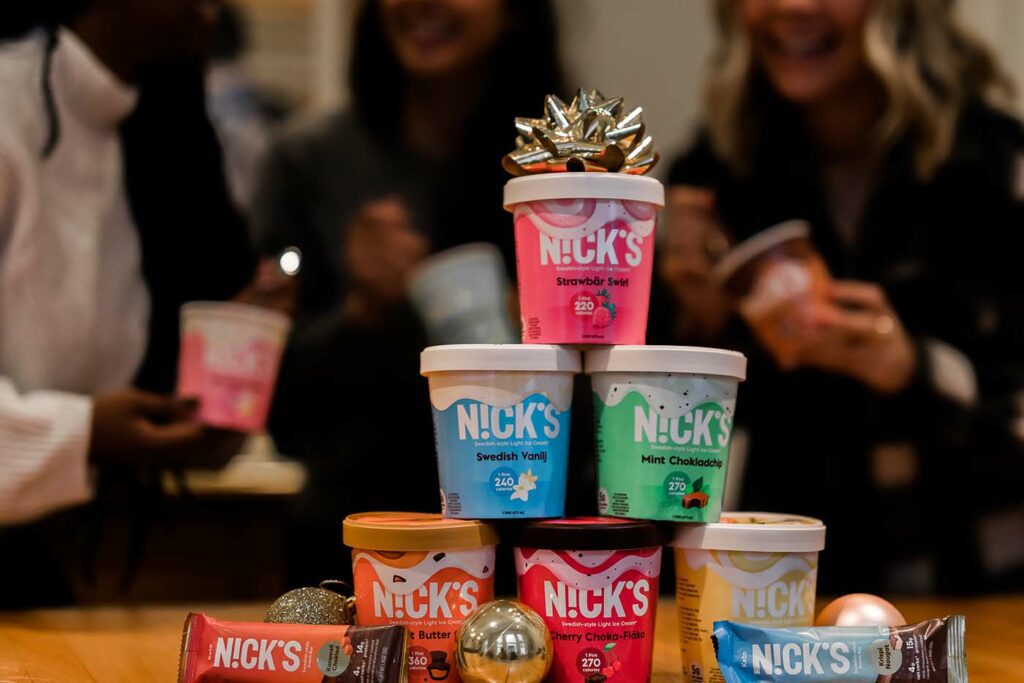 We've spent months curating gifts on five different guides organized by flavor – Eat, Live, Move, Slay, Think/Feel. And the range of prices on those guides starts at $5.50 and goes up to $3,750.
Consider this list of gifts for $35 or less your essential guide to your office or book club gift exchange.
These lip masks are perfectly shaped for contouring to any lips AND they have a little slit for breathing in the case that your giftee is an eensy bit claustrophobic and wants to pamper themselves.
Gift this luxurious, milky soak with notes of sandalwood and lavender. This soak includes a skin soothing blend of colloidial oats + epsom salt, making it something you can gift to someone with eczema.
We love any of the art in the astrology series, but these temporary tattoos are a great way to try on some ink. These will fade in around 10 days.
This fruit-infused vodka water was made out of a literal mom's desire to have a healthier cocktail that also hydrated her by the pool. A little spa water and a little vodka later, et voila, you get Mom Water in flavors that include Karen, Susan, Linda, Carol, Sandy, Julie and Nancy. Ship a case of the holiday flavor (Carol) to your favorite mom.
This fancy morning brew will tell someone you love them with a hug of caffeine. Made with real, whole lavender, this well-balanced, subtly floral flavor will give your morning a much-needed sense of calm.
This is the tiny appliance that every coffee lover needs. If your morning coffee includes milk or any of the trendy mix-ins like functional mushrooms or collagen, this is a must-have.
The perfect gift for the loved one with a sweet tooth (who among us?), this upscale brownie mix is made with delicious AND climate-friendly ingredients.
It's not like regular salt, it's a cool salt. It comes from one of the only places on the planet where your salt won't be touched by the microplastics in the oceans and it's packed with trace minerals that many salts are missing. See what we mean?
Made from bamboo (we're really loving bamboo this year), these socks are meant to be cozy for a night in. Featuring a loose leg opening and two-tone color weave, the Chunky Bed Socks will fall softly on your foot and sit comfortably mid-calf.
For the nail-design loving friend who is always changing it up. These press-on nails fit every time and are mess free. You'll be party-perfect in just a minute.
Sleeping used to be so simple. But then lights, sounds, pandemics, screens – you know, modern life. This is a great gift for the loved one who is just trying to get some zzzs and maybe a tiny bit into bio-hacking.
This is for the person trying to make a dent in their single-use products. These ultra-soft washable makeup remover pads are designed to mimic cotton rounds to clean your lash line and your full face.
This journal is built for those who are trying to conceive. Show your friend you're there for them through the process with this little space to put their thoughts feelings and emotions (and maybe ask them how else they want you to show up for them).
We love this gift for the person who loves to treat themselves, but doesn't want to create excess waste. The forever eye masks can be used with your favorite serums and gels to help soak product into your under-eye skin. And with regular use, they'll last for a year.
This bundle will be as great for the planet as it is for the skin and teeth of the person who gets this gift from you. This bundle comes with an easy to use and clean toothbrush, face scrubber and body scrubber.
This variety pack of sheet masks is the perfect purchase if you have a lot of little gifts to give out to co-workers or your book club. Buy this pack of masks and deliver endless joy.
For the yogi that's always a little sore. Yogahhh Milk Bath is a soak ritual that helps to relax, balance and nurture your body. It leaves your skin feeling softer, smoother and more radiant looking. This unique hydrating formula combines the natural benefits of epsom salts, milk and greek mastiha for the ultimate soak experience.
For the time-strapped human who likes to do a morning blow-out, this super-soft towel cuts drying time in half and is gentle on hair of all textures.
These functional gummies are the perfect way to get the friend who has wanted to add CBD into their daily routine to try it. These gummies were a long time coming from this CBD honey company and it shows through their taste and potency.
Created by two sisters, Wavvy is the perfect gift to get a sister (or a friend who is like a sister). These organic bath soaks will make your bath even better. And this pink lavender soak gets some extra oomph with geranium and chamomile essential oils.
For your friend who loves to DIY, this gut-friendly kombucha kit comes with everything a burgeoning brew-master needs to be successful.
You know exactly who to gift this to. It's the person who is oh-so on-trend with their curtain bangs and they're always asking people, "what are your big three?"
Brumate Toddy 22 oz tumbler – starting at $34.99
You know the person who can't wear white because they'll spill coffee on themselves? This leak proof, cupholder-friendly mug available in 25 incredible colors and designs is for them. Plus it keeps beverages hot for 4 hours.