These Comfy Sneakers From Blueview Are the Perfect Gift for the Eco-conscious Person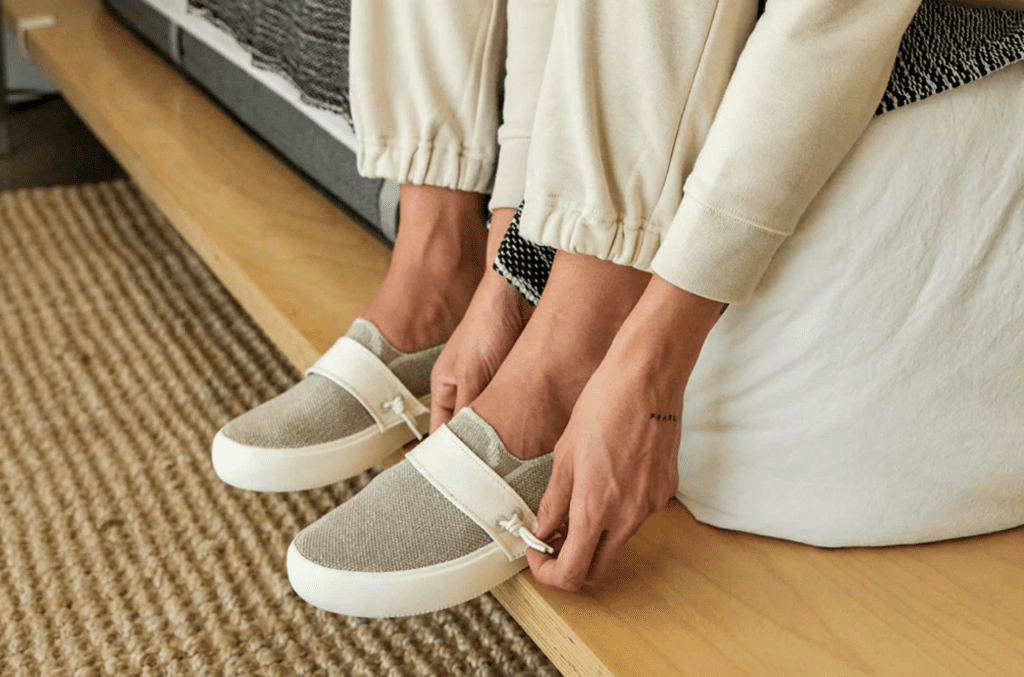 I'm wearing my olive green BLUEVIEW sneakers as I write this, and to be honest it's taking a while for me to get started because I am completely preoccupied with the thought of buying the shoes in the sand colorway too.
These shoes became my slide-on-and-go footwear, starting in Autumn and they're perfect to slip on with jeans or to wear to a yoga class. They're functional and comfortable. And looking at these sneakers, you'd never know that they're on a mission to clean up the planet.
The entire shoe – from the upper to the sole – is compostable and biodegradable. The upper is made from sustainable hemp and eucalyptus yarn, but the sole of a shoe is traditionally made for plastics and rubbers. So the team at BLUEVIEW had to get creative: they produced a first-of-its-kind polyurethane from algae, called Soleic. The best part: Soleic breaks down into organic materials instead of ending up in landfills, trash heaps, and on our beaches.
So, if you were to compost the shoe, it would all return to the earth. And, the team at BLUEVIEW told me, if you don't have access to a composting facility, you can hold a little burial for your shoes and they'll biodegrade.
Comfort, style, and great for the Earth? You shouldn't have.
Who to gift this item to: Well, everyone can appreciate the look, but, there's someone on your list who keeps reusable grocery bags in their car and bamboo utensils in their backpack. They're the person who will get super excited about the technology that went into creating these.