For Stockpiling Host Gifts, Teacher Gifts, and "I Almost Forgot This Person" Gifts: Mrs. Meyer's Seasonal Products
Disclosure: This post was created in partnership with Mrs. Meyer's Clean Day. As always, we only partner with the brands we truly love and you can find these soaps, candles, cleaning products and room sprays in our homes.]
You know how I know I'm an adult? It's because I have space in a bathroom drawer dedicated to emergency gifts. You know—for when you unexpectedly need a White Elephant gift for the office, or when it's suddenly the last day before winter break and you haven't got time to run to Starbucks for a teacher's gift card. My emergency gift stash is past Kristen reassuring future Kristen that I may be reusing scraps of an Anthropologie magazine as wrapping paper, but I still have my life together.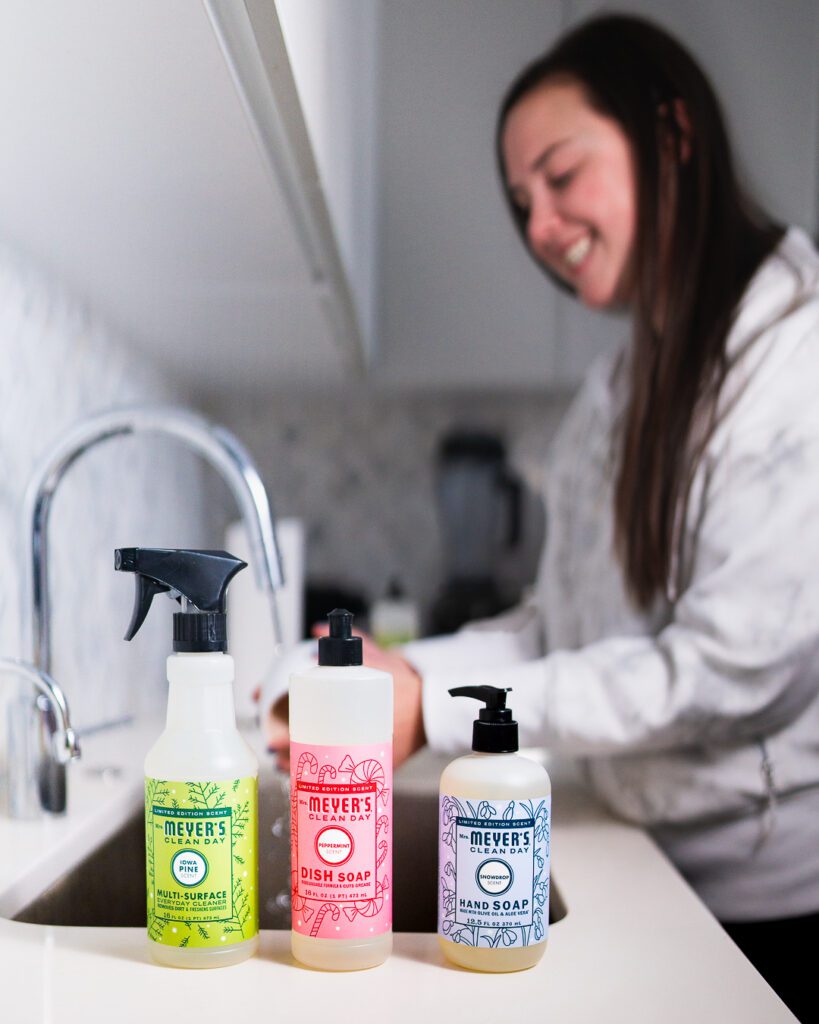 This year, my gifting space is chock-full of Mrs. Meyer's products in their limited-edition seasonal scents: Snowdrop, Orange Clove, Iowa Pine, and Peppermint. Here's what makes Mrs. Meyer's limited edition holiday scents stand out.
Here's why we love Mrs. Meyer's for gifting
Every year as I make my holiday gift list, I'm left with a handful of family, friends, and acquaintances that fall into a complicated category. I don't quite have the mental capacity to come up with individual gifts for every person, but I want to give them a little something. And to be honest, I don't necessarily know this person well enough to know their individual tastes. In those cases, a good "one size fits all" gift is in order.
My strategy? I'll buy a variety of the seasonal scent products as soon as they come out (which is to say, right now). I don't hold myself to only candles, or only hand soap, or only room freshener. That way, I've got a little wiggle room when I need to grab a gift quickly; if I know I got this person a candle last holiday (admittedly, that's my go-to), I can grab the room freshener this time for a slight variation.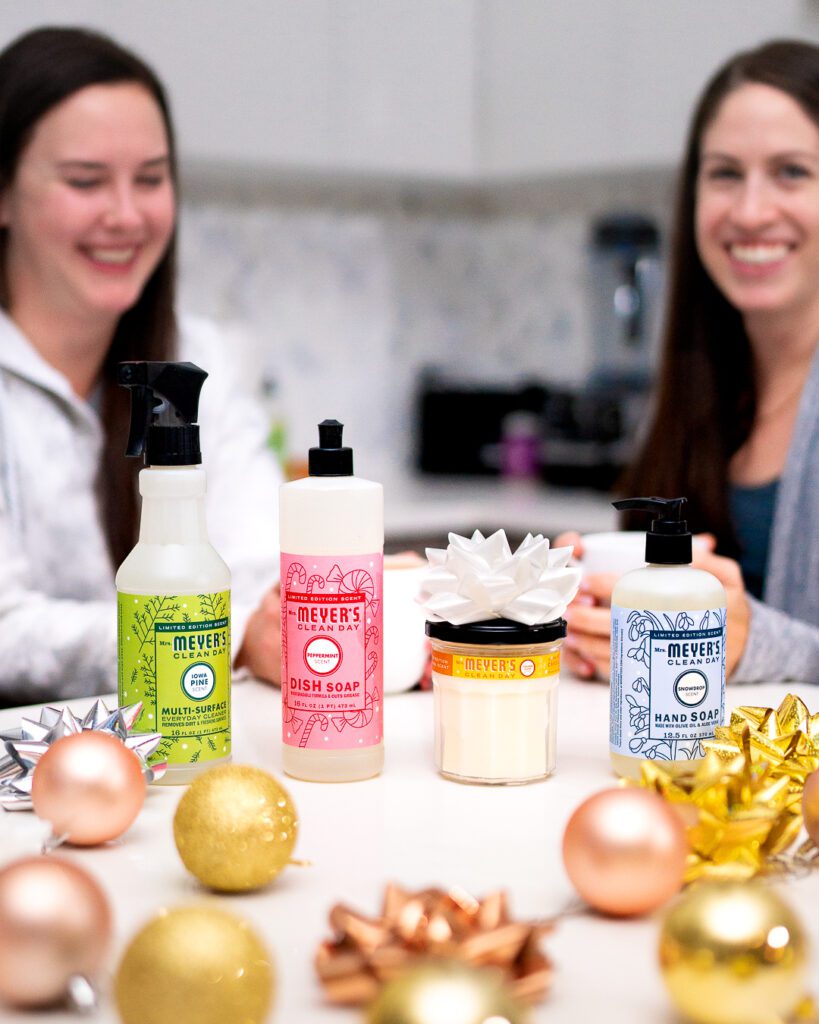 And while I've always veered towards the classic Mrs. Meyer's scents that I associate with a clean house, the seasonal holiday scents are the way to go for gifting. From the warm, spicy citrus notes of Orange Clove to the freshly-cut tree imbued in Iowa Pine, you can't go wrong with any of them. If I'm giving this to someone whose house I've been to before, I like trying to match the scent and color scheme to where I know this person will use it (like their half bathroom or their kitchen). Pro tip: These holiday scents are only available for a limited time, so it's better to buy now than wait until later.
One big bonus of gifting these super useful hand soaps, cleaners, and candles? I know that if, for some reason, I overbuy and don't have a recipient for each product, I'll be able to use it myself. Whatever's still in that gift drawer on January 1st belongs to me now—and I'm *not* mad about it.
Finally, we've always loved Mrs. Meyer's for how reliable their products are and how well they work. What we just learned this year has made us love them even more: All Mrs. Meyer's products are made with essential oils and other thoughtfully chosen ingredients using a cruelty-free formula. And now, they offer an Ingredients Glossary on their website that gives total transparency into what their ingredients are and how they're used. It's everything we need to feel totally confident with each Mrs. Meyer's product.
Shop Mrs. Meyer's Limited Edition Holiday Scents Now!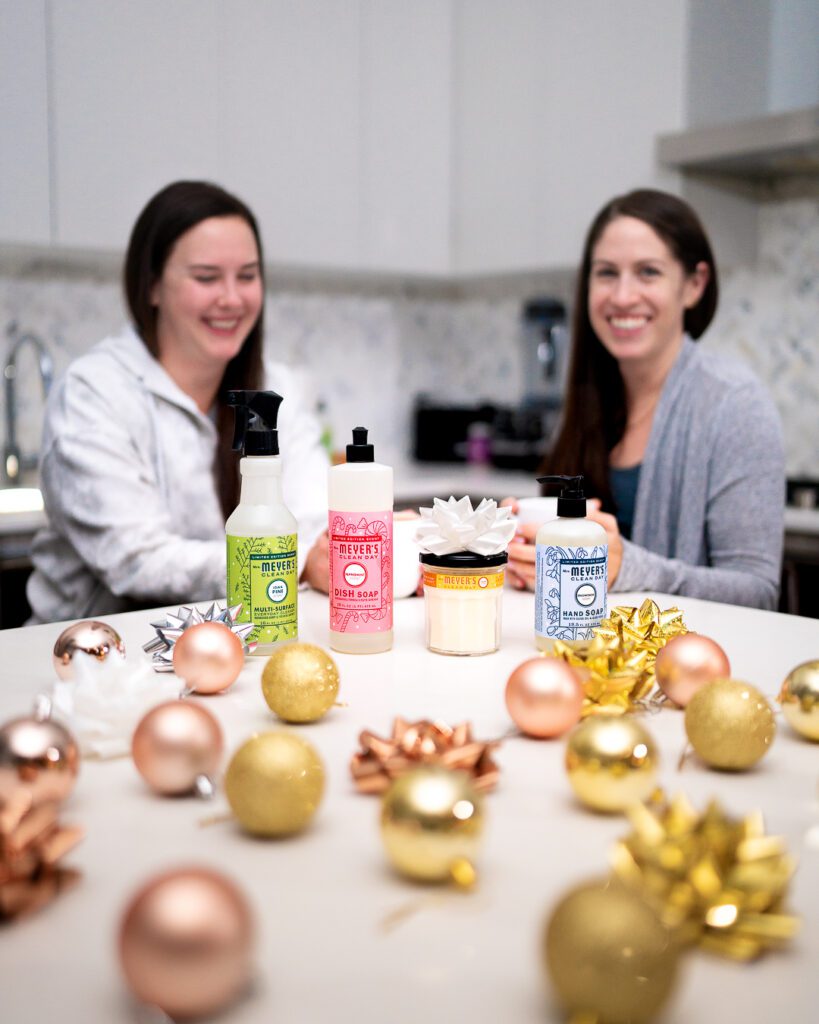 Remember those festive holiday scents we talked about? They're only available for a limited time, so go ahead and fill your emergency gift stash today. Click here to shop Mrs. Meyer's holiday line, which includes hand soap, dish soap, multi-surface everyday cleaner, room freshener, and soy candles in holiday-inspired scents like Snowdrop, Orange Clove, Iowa Pine, and Peppermint. Future-you will be so grateful.
Want a chance to win some Mrs. Meyer's of your own? Enter our Happy HAUL-idays giveaway below—it's only open for a few more days!