For the Chic-est Activewear Imaginable: FP Movement
This post was written in partnership with FP Movement. As always, we only write about brands we truly love—and Kelly legit has ten of the Happiness Runs crops.
Back in college, I went to the gym as if I'd gotten dressed in the dark (often, I had—but that's beside the point). Oversized frat shirts, Nike shorts in a variety of colors, and mismatched socks. On one hand, I'm proud of past Kristen for clearly caring *so* little about what the people around her thought. On the other hand… yikes.
Let's be clear: whatever you're wearing to move, we're just happy you're moving. But there's serious legitimacy to the fact that you feel better when you're wearing clothes that are made to move with you (unlike the 100% cotton t-shirts of yore). Plus, the motivation of knowing you look good is often enough to get yourself out of the house for a run or even up from your chair for a five-minute dance break. What is it Alex Toussaint always says? "Feel good, look good, do better"? Yup, we believe it.
Here's why we're wrapping FP Movement gear for all our active fashionista friends this year. And bonus, if you shop on FP Movement on Thanksgiving Day, 100% of proceeds will go to Girls Inc. and you'll get 15% off all gear.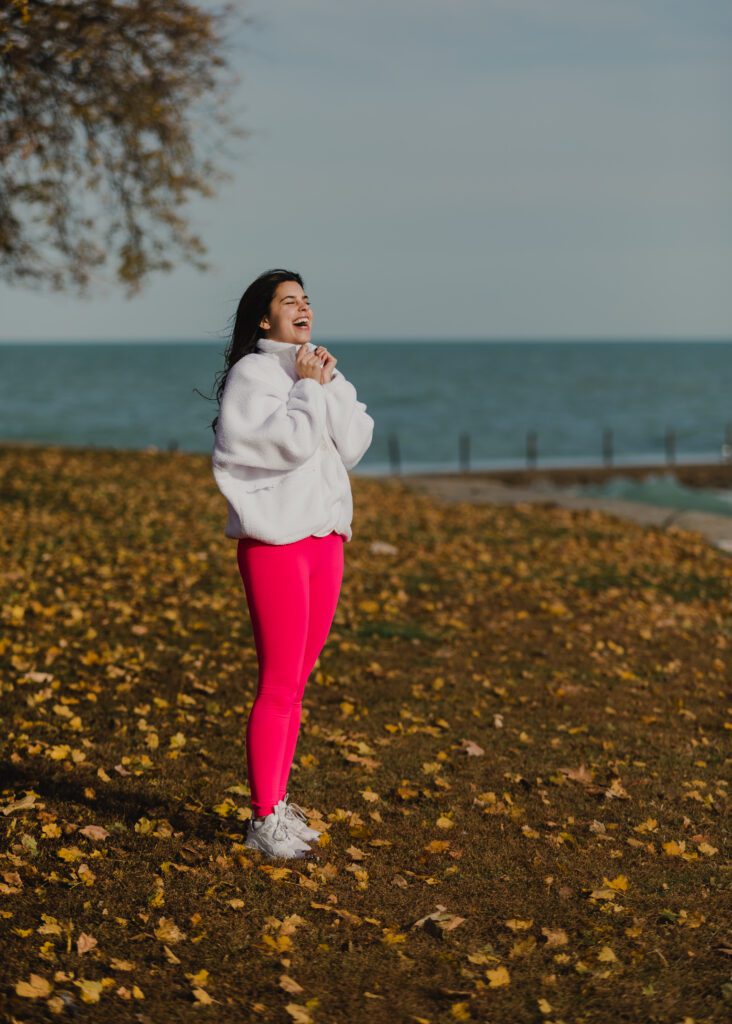 Their pieces are super on-trend—and actually functional
When FP Movement launched their Chicago store, I remember browsing the racks and being in a state of disbelief. Since studio fitness took over Chicago, I'd always felt pressured to dress like an athlete, with function first and style a nice bonus. FP Movement's clothes blend the best of both worlds. They're thoughtfully designed in the latest on-trend colors and patterns, but we've worn them in a Barry's class without any wardrobe malfunctions. That's a true test of durability, my friends.
The Happiness Runs Crop is perfect for WFH versatility
As Kelly puts it, "I've been ISO the perfect everyday 'bra' that's more casual like a sports bra, but not so constrictive. This is that item for me! I wear it with everything, under 'work attire,' going out outfits, and to work out in. I love the racerback design, it's super comfortable and cute. It comes in a ton of different colors (I think I have it in like 10 different colors 🙈) and you can wear two together at a time to add some extra support or feel less exposed when I wear it as an actual top." No notes. Actually, one note: it's only $30.
The Hit the Slopes Fleece Jacket is like wearing a hug
When I wear a fleece, I want to feel like I'm being gently swaddled by a (not hungry) polar bear. A slightly oversized fit? Even better. The Hit the Slopes Fleece Jacket gives me that—I actually rented this exact piece from nuuly last year and deeply contemplated buying it to keep.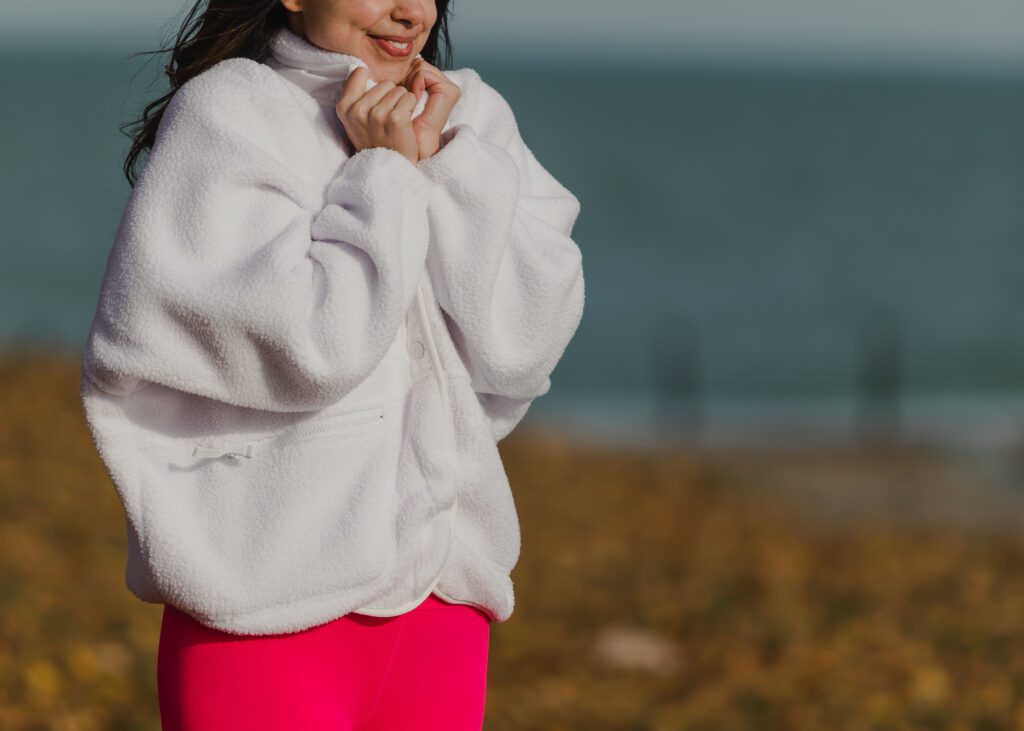 The Good Karma 3-Style Bundle is an easy, breezy all-in-one gift
For extra bang for your buck—without any more effort—we love the Good Karma bundle, with sports bra, run shorts, and leggings. The hot pink "Malibu" color is a vibe. Another small detail we love: you can mix and match sizes for tops and bottoms. Simple, yet genius.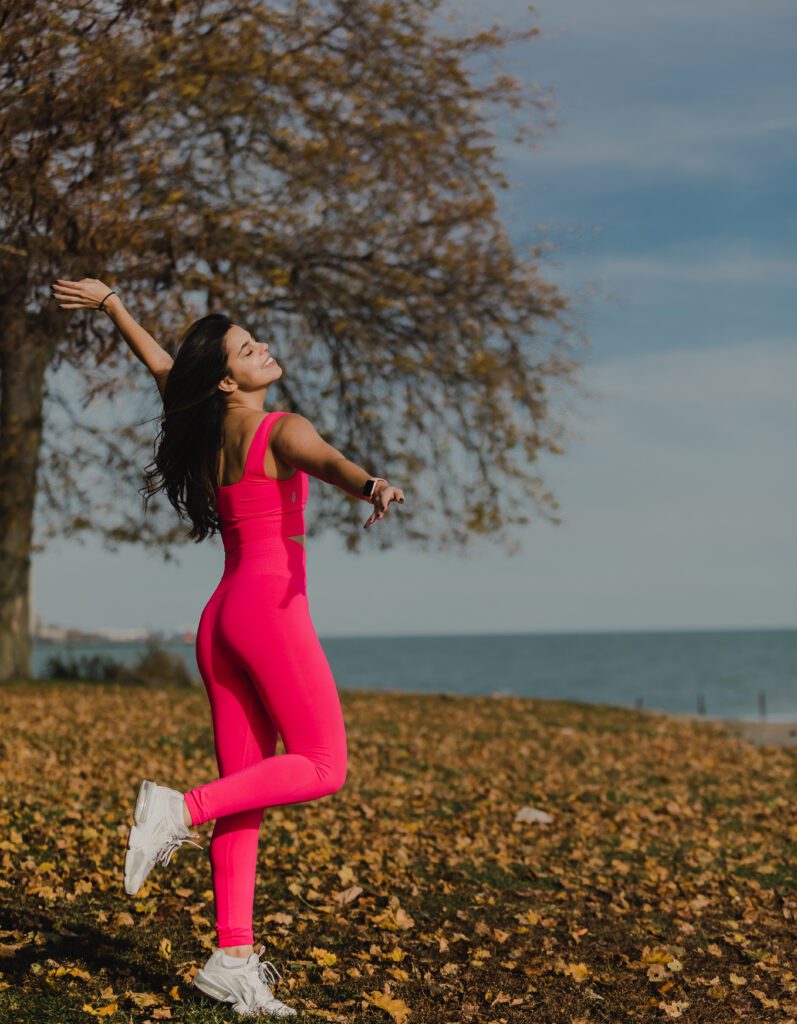 Enter our giveaway for a chance to win ANY FP Movement product you see here!
You've heard us hype up our giveaway for a few days now. If you haven't entered yet, today's the day—because one of the prizes is your choice of any of the clothing items featured here, plus an exclusive movement accessories pack.
Ready to enter? Get on it below.