Impact Naturals: A Gift for the Holiday Hosts in Your Life
This post was written in partnership with Impact Naturals. As always, we only write about brands we truly love—and we are deeply in love with how we feel with Impact Naturals.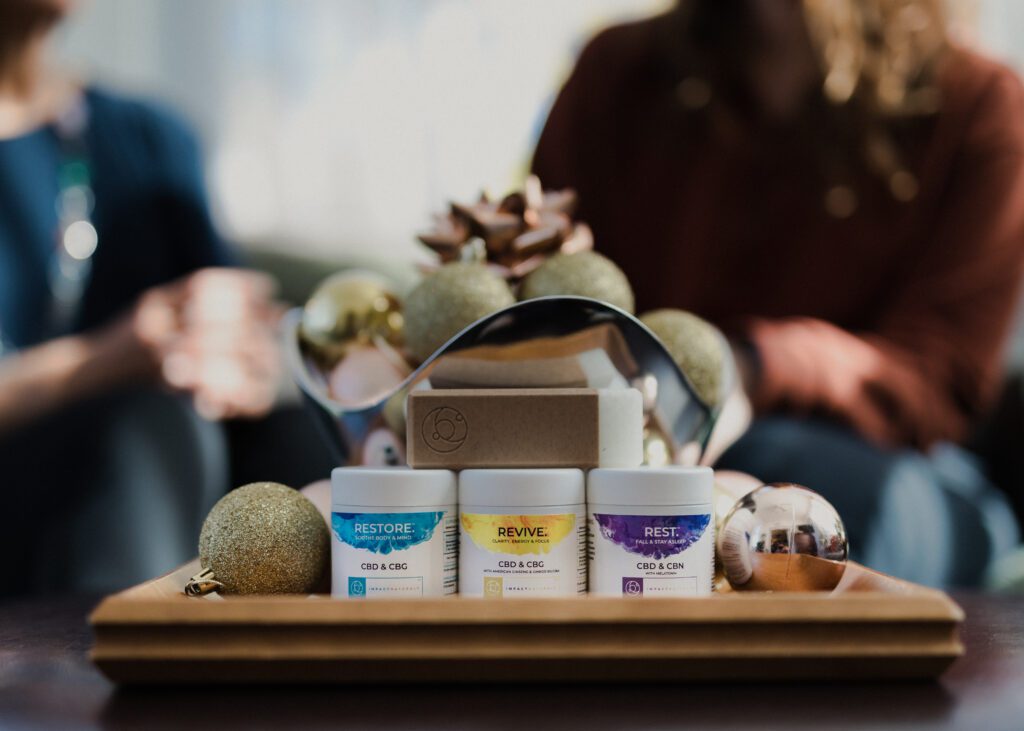 You know that feeling when you're making lists in your head before bed and willing your brain to quiet down so you can finally fall asleep? We estimate that 97% of holiday hosts are experiencing that feeling from November 15 until January 1. So while you enjoy the meal and the company at your favorite host's home, we suggest bringing Impact Naturals as a gift.
It's a dose of *exhales deeply*, packed with CBD, CBG and other stuff from plants that can easily become a part of their daily routine.
Why Impact Naturals? If you've been around aSweatLife for long, you know we're easily swayed by science, particularly the kind of science that says "we're still learning more about this." These products, their dosing and development are all rooted in science. Impact Naturals created a new way to take CBD in capsule form – and, here's the kicker – the stuff in that capsule gets all the way to your small intestine, which means the CBD can actually make it into your system instead of being scooped up and cleaned out by the liver. I mean, thank you liver for doing your job, but can we take a breath?
But don't take our word for it, Impact Naturals recently took home the award for the best innovation in the CBD space from Expo West, and it's the years of research that company spent on the specific CBD/CBG products they've created that helped them nab that coveted award.
Consider these gifts for the hosts you know and love.
REVIVE™ for the host who's trying to quit coffee
REVIVE™ fits into the morning routine of the high achiever. This product's packed with broad-spectrum, high-absorption CBD & CBG plus the energy and brain-boosting powers of American Ginseng and Ginkgo Biloba.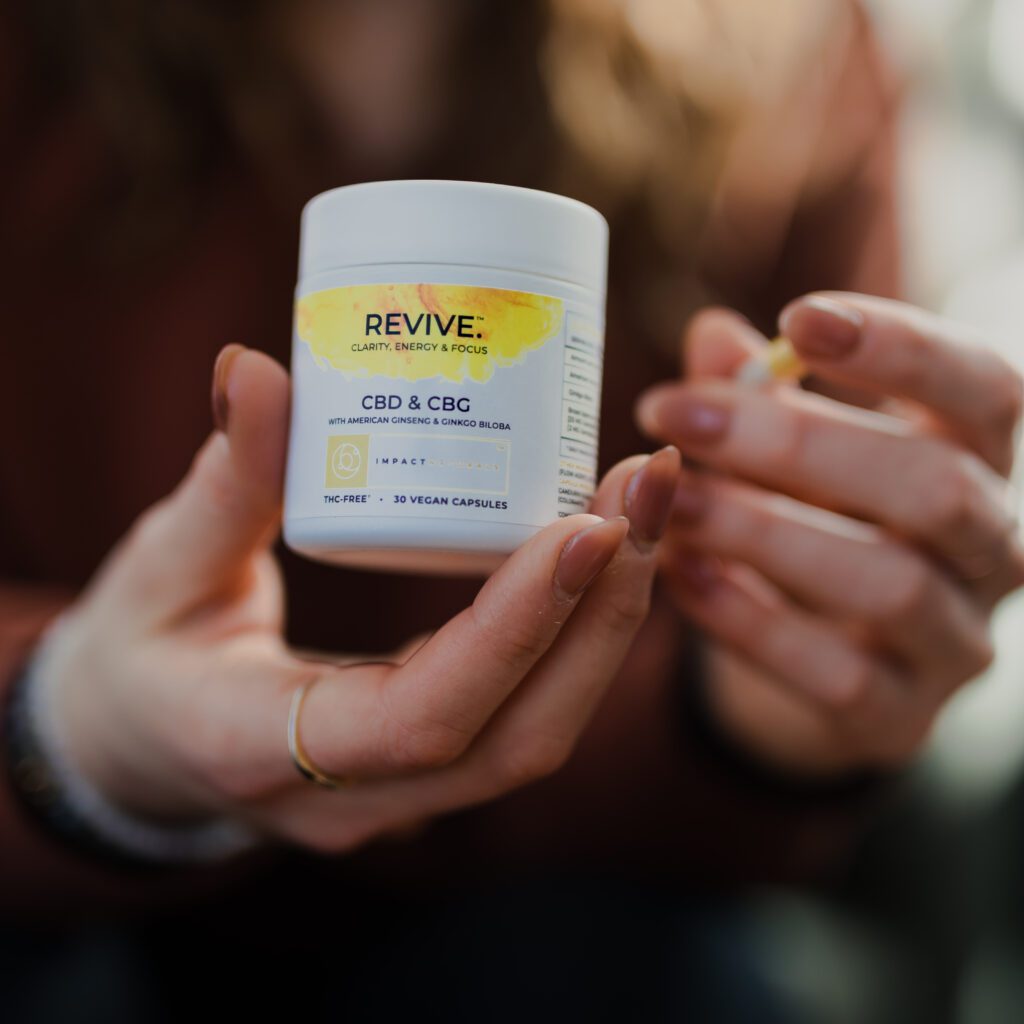 RESTORE™ is for the host who's just trying to find that all day balance
Morning, noon or night, this is the do-it-all product of the bunch. It has the same CBD & CBG formulation without anything extra, so you can take this at any point of the day. Pop some chill. 
REST™ is the gift for the host who tosses and turns
You know the friend who FaceTimes you in the morning with under eye masks on, telling you they couldn't sleep at all last night? REST™ helps with racing thoughts, anxious feelings or body aches that might be standing between you and a good night's sleep. It's packed with CBD & CBN with the natural benefits of melatonin to support the body and mind's natural rhythms and help you enjoy a more restorative night.
But wait… there's more
As an extra stocking stuffer, Impact Naturals is offering aSweatLife readers an exclusive gift with the purchase: Buy any Revive, Restore, or Rest product, and you'll get their adorable, eco-friendly capsule case for free. Use code "ASWEATLIFE" at checkout to get this limited-time offer. Over at our holiday HQ, we'll be using the pill case as a unique gift tag when we wrap up Impact Naturals—tag us on Instagram if you do the same!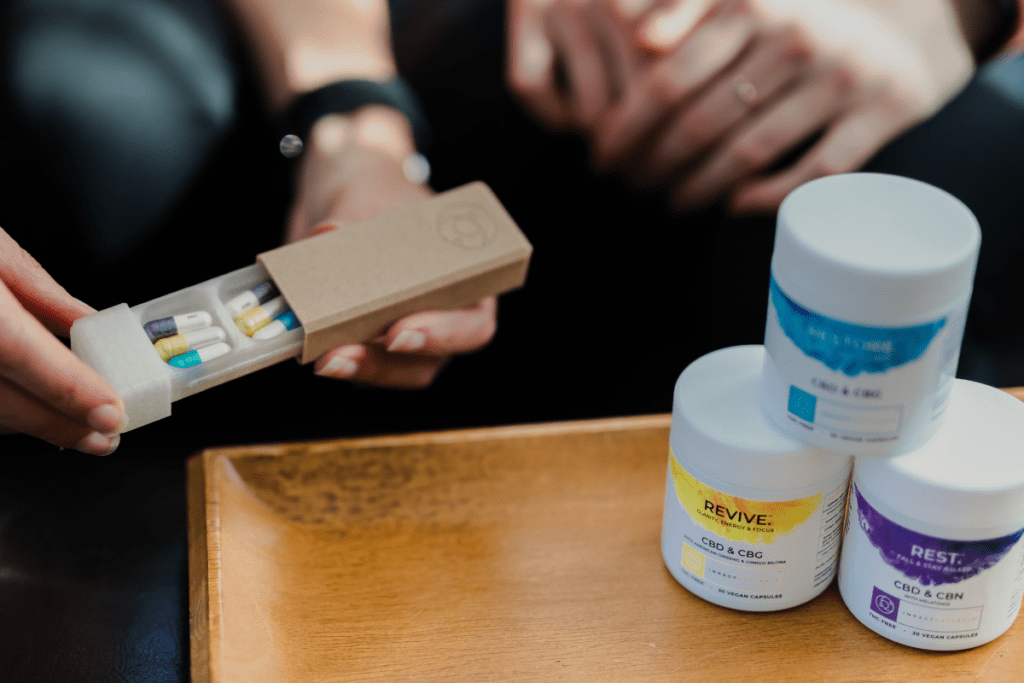 Enter our giveaway for a chance to win all three products in the Daily Routine.
You've heard us talk about our giveaway for a few days now. If you haven't entered yet, today's the day—because one of the prizes is the Impact Naturals Daily Routine, which is all three products from the brand (aka, keep some, gift some, or just keep them all).
Ready to enter? Get on it below.