Opopop: The Perfect Holiday Gift for the Popcorn Fanatic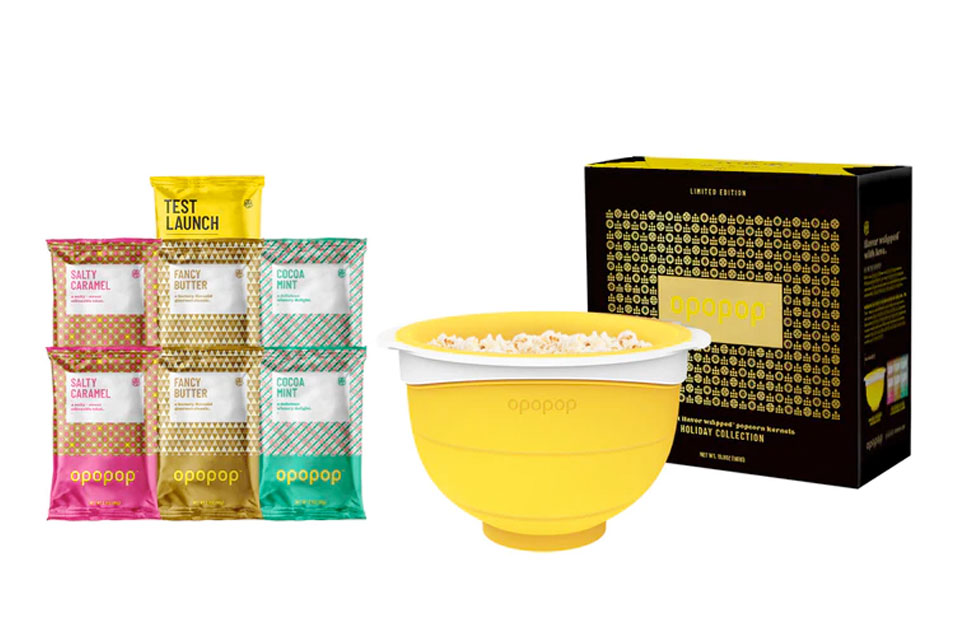 Get this gift for 15% off with code ASL15!
We have been obsessed with Opopop popcorn since it came into our lives earlier this year. I'm not kidding when I tell you that I actually wrote a little jingle for the brand (sometimes I wonder if I wasted my talent for jingles on writing little songs for my dog and brands I like).
The most giftable way to give a loved one Opopop is the Holiday Flavor Wrapped Kernel Discovery Edition. It comes with the BPA-free, washable and reusable popping bowl (which doubles as a super cute sharing bowl), a test launch pack to help you figure out exactly how long your microwave needs to make the perfect popcorn, and six perfectly portioned containers of flavor-wrapped kernels to fill your bowl.
Before I geek out about all of the flavors your lucky giftee will be able to try, let's talk about flavor-wrapped kernels for a second. Each and every popcorn kernel is wrapped in magic flavoring so that when they're popped, every single morsel of popcorn is equally exciting to your tastebuds.
And the holiday edition comes with some incredible flavors – Fancy Butter, Salty Caramel as well as a very wintery creation: Mint Cocoa.
And once your friend falls in love with Opopop (and they will) they can re-order all of the special flavors in single serve cups or the multi-serving bags (my personal favorite). I just put Chedarpeño and Salted Umami in my cart and I'm currently planning my evening viewing around those flavors.
Who to gift this item to:
We love that Opopop makes popcorn an experience and we think this item is the perfect gift for the friend or family member who makes movie night a thing or hosts watch parties for their favorite reality show. But honestly – human beings with taste buds will love this.