Why We're Gifting This Puffer Coat From Nathan Sports to All of the Studio Hoppers on Our Lists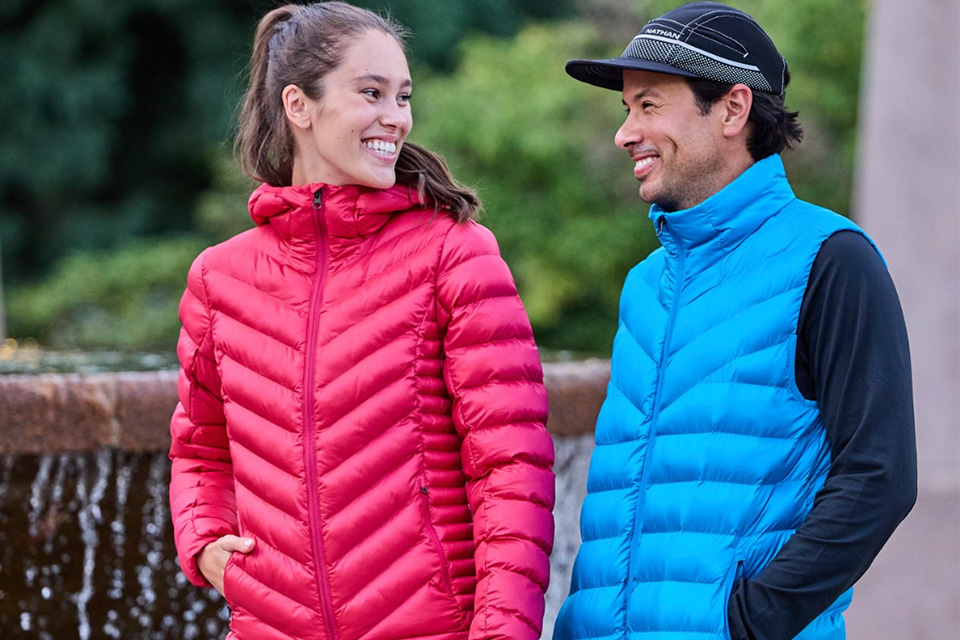 (Gift this item in Women's sizes or Men's Sizes and get 20% off promo code aSweatLife)
The amount of people on my gift list this year who are considered to be active and 'studio hoppers" is pretty staggering. And after getting a Nathan BFF puffer jacket for myself and my husband, I think it's essential gifting this holiday season.
At $200, this jacket packs a very warm punch – like that of a much more expensive jacket. It keeps you warm with alternative down insulation that has 600 FP (fill power). And even better? The insulation is made from recycled materials. And to keep you from falling prey to the elements, it's also wind-proof and water resistant. The shell is made from a Pertex® shield to provide a waterproof breathable barrier.
And, for him, the BFF puffer Jacket from Nathan comes in colors you'll love, like my personal favorite – dark charcoal with neon zipper accents. For her, the BFF comes in a cozy hooded version and in colors that span a rainbow. My favorite: Peacock Blue, a bright hue that brings fun into the colder months.
Here's what we heard from ambassadors who have been wearing the piece.
"The puffer jacket is *chef's kiss* and I love it. I can tell that it will become a wardrobe staple after one use. It's such good quality!"
"I am going to get a jacket for my mom because she saw it and liked it too!"
"Loved the puffer's fleece lined pockets!"
"The puffer jacket was warmer than I expected."
Who to gift this item to: We know there's someone on your list who needs a piece that's warm, compact, machine-washable (honestly, if you're throwing this on after a sweaty workout, that's a major plus) and will brighten up their winter days. Think of the active parent, cousin, or best friend on your list.