For the Friend Who's Going Green: Stasher Bag
This post was written in partnership with Stasher Bag. As always, we only work with brands we truly love—and we legit use Stasher all the time.
Maybe you've heard, but single-use plastic is super-out for 2021 and beyond. We've loved watching the creative brands that are solving waste-related problems in our everyday lives, especially when the solutions are functional and surprisingly stylish. That's why we're stuffing stockings with Stasher Bags this year.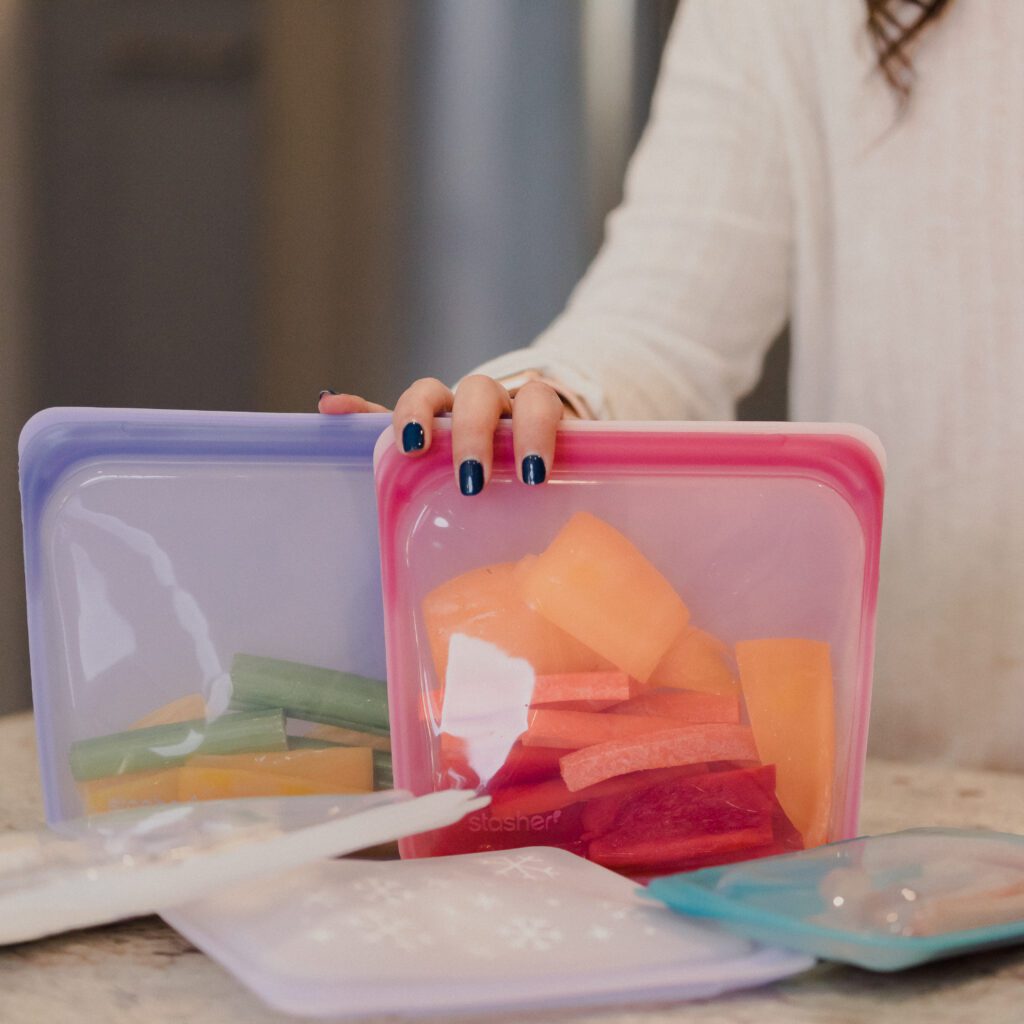 Why we love gifting Stasher Bags
Everyone wants to be a little more eco-friendly, but it's hard to know where to make those swaps (and the idea of completely eliminating plastic waste from your life is daunting, to say the least). Stasher bags are an accessible, easy entry point into the world of environmentally-friendly swaps that will actually make your life a lot easier.
No more running out of snack bags while you're packing a lunch at midnight. No more groaning in dismay as you realize a corner of a plastic bag tore and your freshly-cut watermelon leaked all over your backpack. With Stasher Bags, you buy the bag once and reuse it endlessly. That replaces hundreds of single-use plastic bags a year. In fact, Stasher's website shares that they've sold millions of bags, preventing over one BILLION single-use plastic bags from entering our oceans and landfills.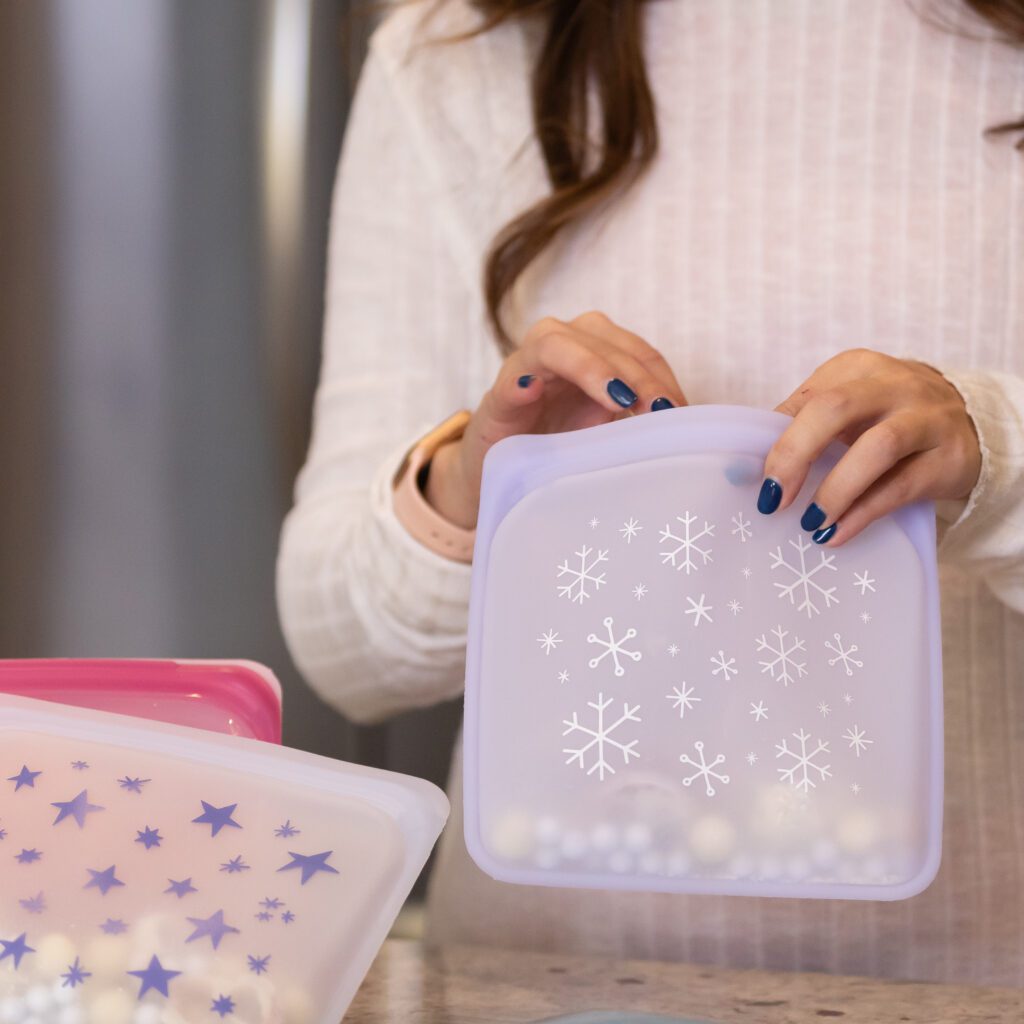 Plus, when we're looking for a gift, one of the qualities we prize is that it's got to be something the person will actually use. You'll use Stasher bags all over your kitchen, because they're freezer friendly, dishwasher safe, microwave ready, oven strong, and even able to be used for sous vide.
So, safe to say that Stasher bags are perfect for snacks and food items. But our favorite hidden use for them? Toiletry packing.
Ambassador Stephanie Radenkovich is a bonafide genius for this one: "I love them, and they're great for more than food! I use Stasher bags when I travel for bars of soap and perfume. They don't leak, and if they're gross after the trip, I just toss in the dishwasher."
Seriously, they're perfect for holding gels and liquids that you just *know* will explode at the most inconvenient time—but when they're locked in a Stasher, you can travel without the fear of your liquids leaking onto your clothes.
Finally, we can't help but browse the Stasher site regularly to see if there's a new colorway or size bundle we want to add to our collection. For gifting, the Holiday Trio is a no-brainer, with versatile sandwich-sizes bags in cute holiday patterns (although we also love the Two-Tone set for a more year-round vibe). Want to level up this gift? Fill each Stasher with homemade holiday cookies. Bam—you just avoided wasting wrapping paper and bows, making this gift even more eco-friendly.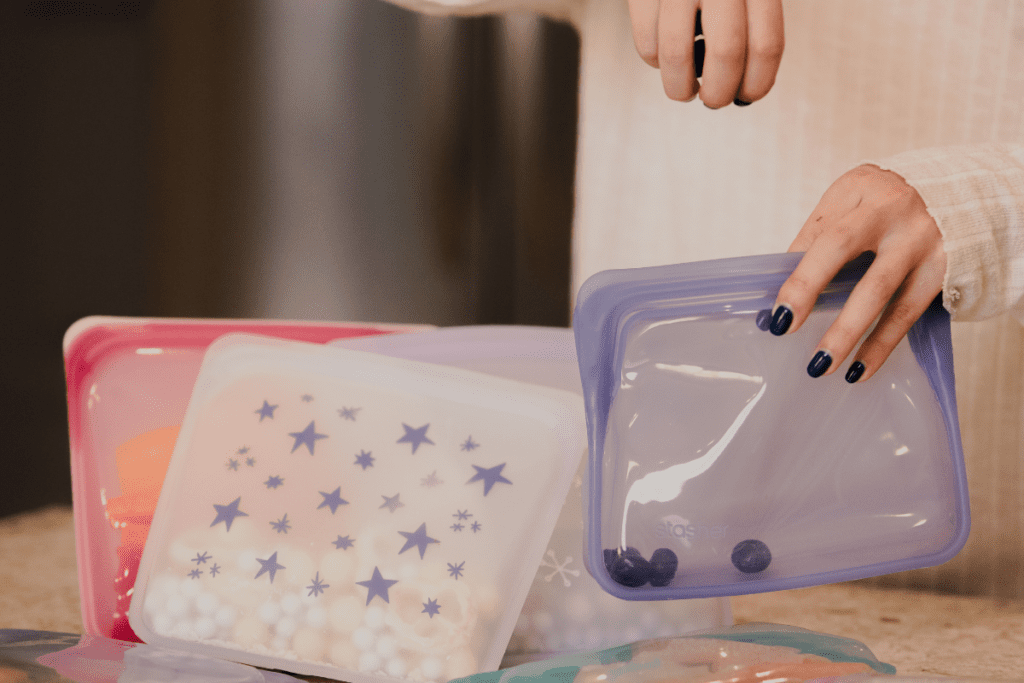 For more variety in your sizes, this holiday 4-pack is the starter kit you need, featuring a Stand-Up Mini bag, one Sandwich bag, and two Snack bags. And of course, Stasher has bigger sizes (all the way up to the Mega Stand Up, which holds nearly a gallon) and tinier sizes like the Pocket Bag, perfect for holding a dainty handful of almonds or your medicines while traveling. Whatever you're looking for, Stasher has the size and the color you need—there's literally something for everyone.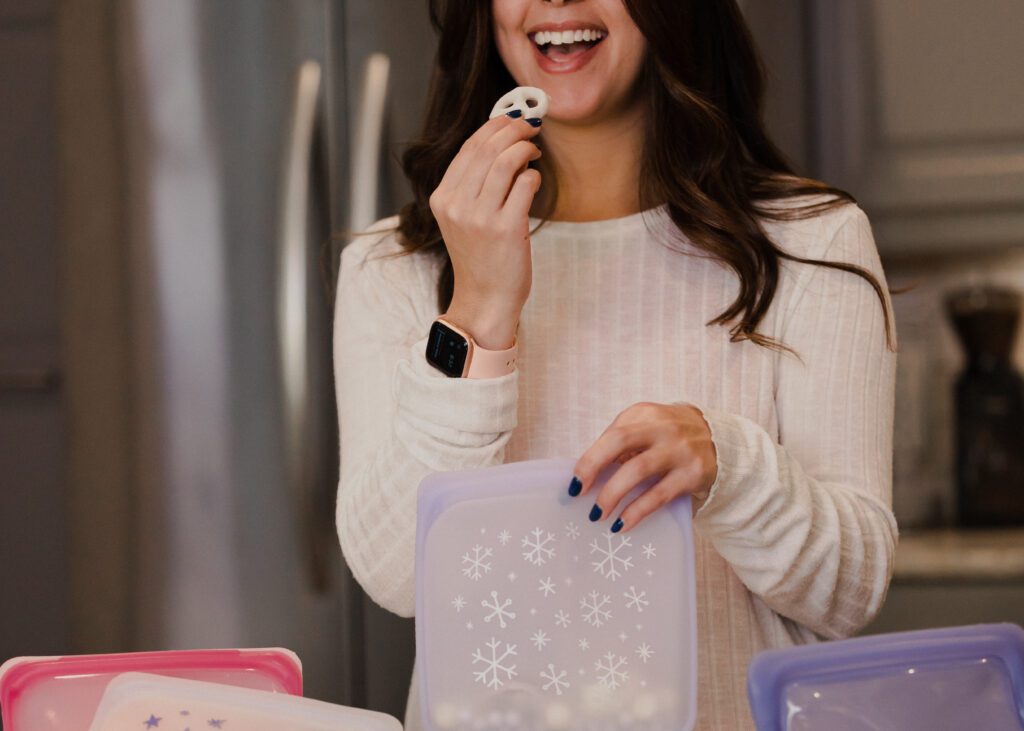 Order today and get 25% off site-wide!
Stasher's holiday sale has already started, so now's the perfect time to shop and get 25% off your holiday gifts. Personally, we think Stasher is a one for you, one for me, kind of gifting situation—but that's just us.
Want the chance to win a Stasher set for yourself? Enter our Happy HAUL-idays giveaway here!