4 Trader Joe's Lunch Ideas That Are Quick and Easy
Up until very recently, it was actually against the law in France to eat lunch at your desk. Yep, it's true! The goal was to get employees out of workplaces filled with toxins, but we would all still be better today to remember the idea of a "lunch break:" having lunch, getting essential midday nourishment, and taking a break.
Now, with inflation boosting costs on everything from goods to gas to groceries, employees who've gone back to work in an office may find themselves forgoing former long lunches out in favor of brown-bagging it, bringing something from home.
Though I used to pack lunch exclusively for the 5/5-day work week, somehow, during my stint WFH, I swear I forgot how to prep lunch. Takeout adds up quickly too, so I'm lucky I have Trader Joe's within a half mile as an inexpensive, accessible alternative.
Here's more on why you should shop Trader Joe's for your office lunch, quick and easy Trader Joe's lunch ideas, and the benefits of eating a midday meal.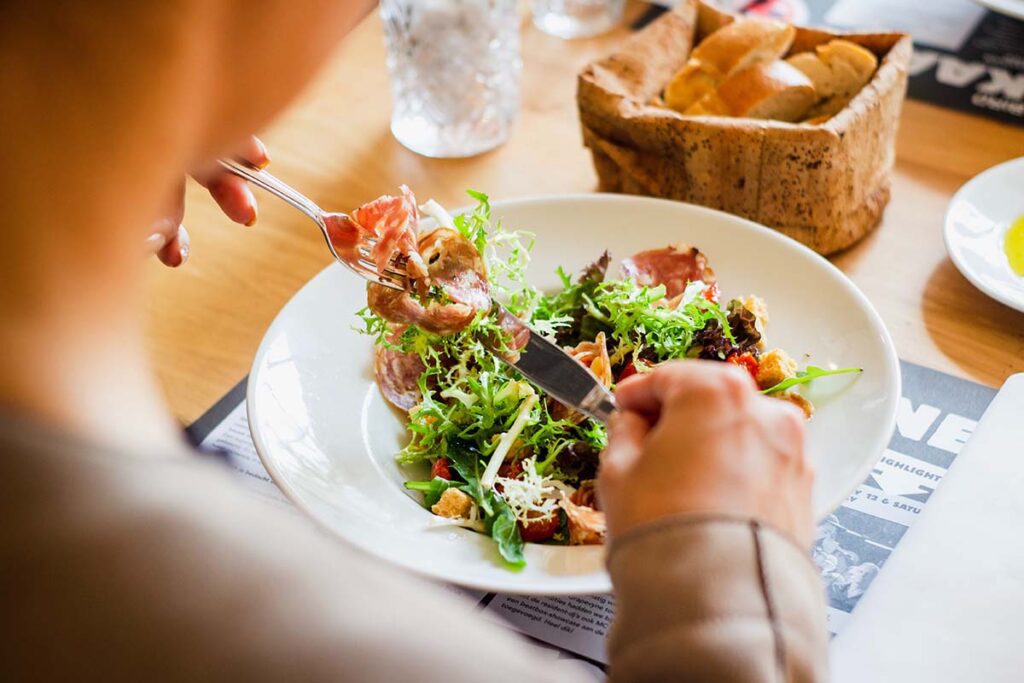 Why shop Trader Joe's for your office lunches
Erin Dubich, RD, LDN, says the store provides plenty of choices that are easy to prepare the morning of or in the office on the fly.
"Trader Joe's offers a variety of quick, tasty, and nutritious options, and they come with a nice price," she says. "They have pre-made, fresh soups, wraps, sandwiches, and salads, as well as single-serve microwavable entrees in the frozen section."
Whatever you choose, to make sure it's satisfying. Dubich recommends you keep these five factors in mind:
Adequate protein (15-40+ grams)
Adequate fat (5+ grams)
Adequate fiber (5+ grams)
Adequate carbohydrates (highly variable; experiment to see what works best for you)
Seasoning/flavor
The more of these your lunch is missing, "the more likely you'll be unsatisfied or hungry an hour later," she says.
4 Trader Joe's lunch ideas that are quick and easy
Some specific Dubich go-tos you can whip up with ingredients found at Trader Joe's?
Fresh lentil soup + an orange
Turkey cheddar sandwich + some dried mango slices
Banana almond protein smoothie + Barebells bar
Skyr yogurt with peanut butter protein granola
The benefits of eating lunch
Working with clients, and as a professional herself, Dubich understands nowadays that diets are fluid and flexible.
"Many people don't have a structured daily schedule that allows them the old standard: a breakfast, lunch, and dinner equally spaced apart," she says, but it's important to "take a lunch and nourish yourself."
The bottom line: "Resist the impulse to skip your lunch," says Dubich. "A break offers you the opportunity to take some deep breaths and get yourself some nutrients. Most people that skip meals are likely to overeat late in the day, often consuming more than their bodies' caloric needs for the day."
Plus, lunch gives us the brainpower and energy to crush the second half of the day, making it just as important as breakfast.