In May 2022, Ambassadors enjoyed Shred415 as their Studio of the Month. Shred415 is the workout that delivers four 15-minute intervals of high-intensity group training with the flexibility to modify for your own fitness program.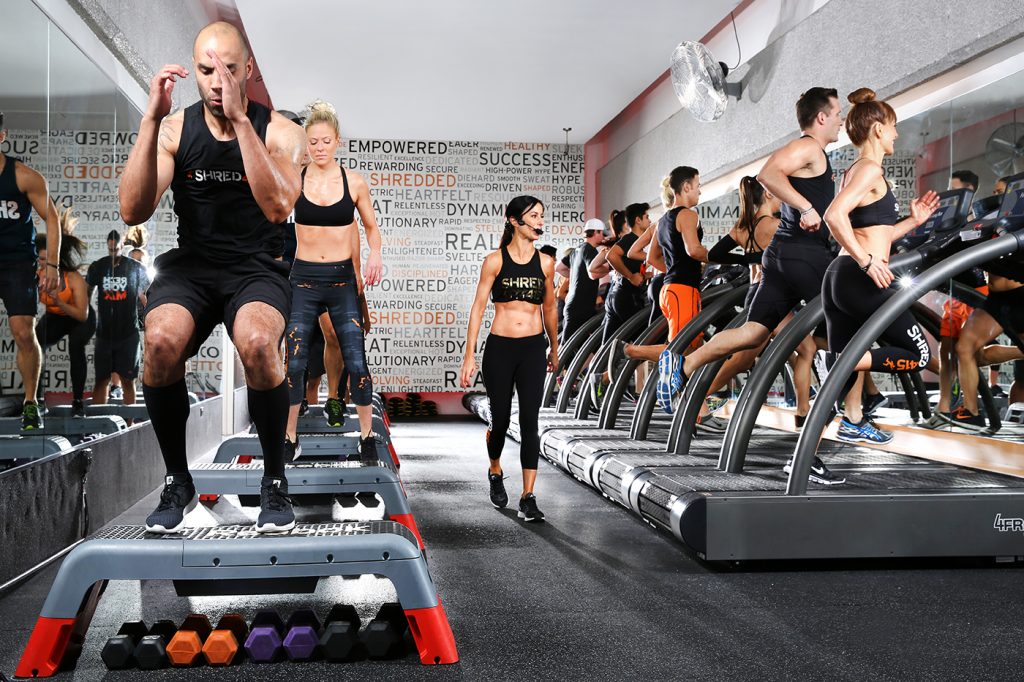 What is the Shred415 workout?
Shred415 is a high-intensity interval training class that breaks each class into four 15-minute segments: two treadmill segments and two weight segments. They empower you to work at your own level and speed so that you can gradually push to your next level. They alternate between treadmill drills and floor work, including strength training and cardio bursts. Your instructor will be there every step of the way, creating personalized modifications to help you get the most out of your workout.
What did our Ambassadors say about Shred415?
"My first class was Hannah's endurance class, which had me like this 😬 at first, but to my surprise I loved it."
"An amazing workout!"
"Perfect lunchtime workout."
"Even with modifications, the instructor challenged me big time."
Try a free class at a Shred415 near you!
SHRED415 is offering our readers your first class free (and if you haven't been to SHRED in six months or longer, you're also eligible for this offer!). To redeem, email [email protected] and identify which studio you'd like to take class at. They'll set you up from there!