[CLOSED] Enter for a Chance to Win $500 from Tock
This giveaway is now closed. Congrats to our winner Abby S!
I've spent a month in Austin, Texas, and while I was away from my home city of Chicago, mask mandates were lifted, the river was dyed green again, and friendships were formed over meals across the city. 
I've felt that same sort of camaraderie as my husband and I worked our way through Austin's food scene with a list of restaurants curated by foodie friends who've spent time here. We've shared meals with friends, and we've reconnected as a couple.
And one universal truth remains from the pre-pandemic world: food is a topic that's easy to bond over. Ask anyone the question, "What's the best meal you've eaten lately?" and you'll get an assortment of answers that can tell you a lot about the person. Maybe they made a fridge clean-out meal that was miraculously incredible. Or maybe they set aside some disposable income to enjoy a celebratory meal that changed the way they think about broccoli.
Take that a step further and the same thing is true: You will never run out of things to talk about over a meal shared with friends. Should we do family style? Did you look at the menu before we got to dinner? (I never do and I'm always mesmerized by this sort of pre-planning.) Which appetizer was your favorite?
And as we remember how to friendship again, maybe an easy social interaction over an incredible meal is exactly what we all need.
That's why we're partnered with Tock, a platform that makes it easy to book some of the best restaurants while still supporting the restaurant ecosystem. We love that booking through Tock means that the restaurant you're choosing isn't paying insane fees.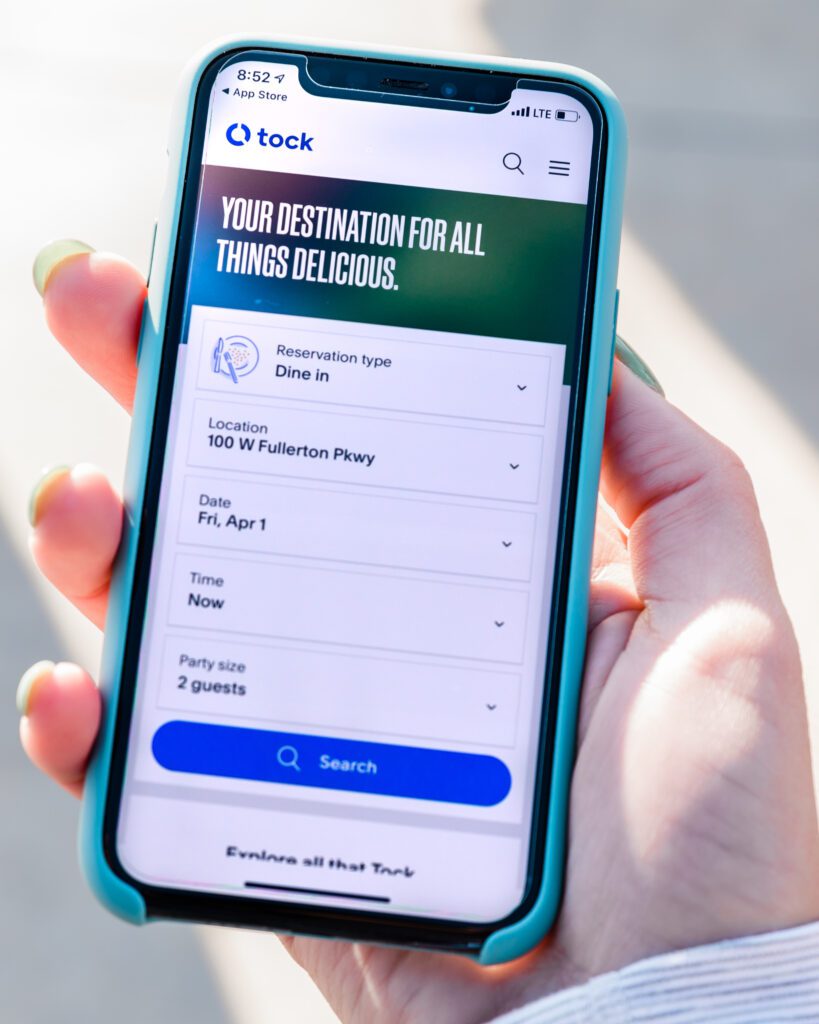 From April 19 until May 3, you can enter for a chance to win a $500 from Tock to use for your next double date, GNO, or finally getting that dinner on the calendar with your prospective new best friend. This digital gift card can be used for prepaid experiences, destination-worthy tasting menus, casual takeout, cocktail kits, winery experiences, and more in the US. Eligible markets include: Chicago, Nashville, Austin, Miami, Los Angeles, San Francisco, New York City, & Minneapolis.
Enter below for a chance to win – good luck!