Miraval Adds Giveaway, $2,500 prize, and Expert-Led Workshops to #Sweatworking Summit
It's no secret that we're actively smitten with Miraval Resorts and Spas at team aSweatLife. We've visited all three resorts – The Berkshires, Arizona and Austin – and we're currently (until Feb. 23) giving away a 3-day trip to one lucky winner to visit the Miraval resort of their choosing.
And what we love about Miraval can be boiled down to this: each property makes it really easy to unplug from normal life and enjoy a mind, body, and soul experience that helps you be mindful of the present moment and feel better, whatever that means to you.
That's why it makes perfect sense for Miraval to be a partner to us in creating the #Sweatworking Summit. Here's where you'll see the brand and its wellness experts showing up.
With a giveaway: One randomly selected attendee (and a friend) will win a 3-day stay at a Miraval resort of their choosing
We're so excited to be able to give away a Miraval Resort and Spa stay to one lucky attendee for 3 days. The winner will get a double occupancy room – read: you can bring a friend. And one thing we love about Miraval is that once you get there, you don't have to worry about food (and we're always thinking about food) – your meals and so many wellness activities are included. This winner will also get a $175 daily credit to take care of fun extras like spa services or private sessions with Miraval specialists including astrologists, psychics, breathwork guides, nutritionists, and more.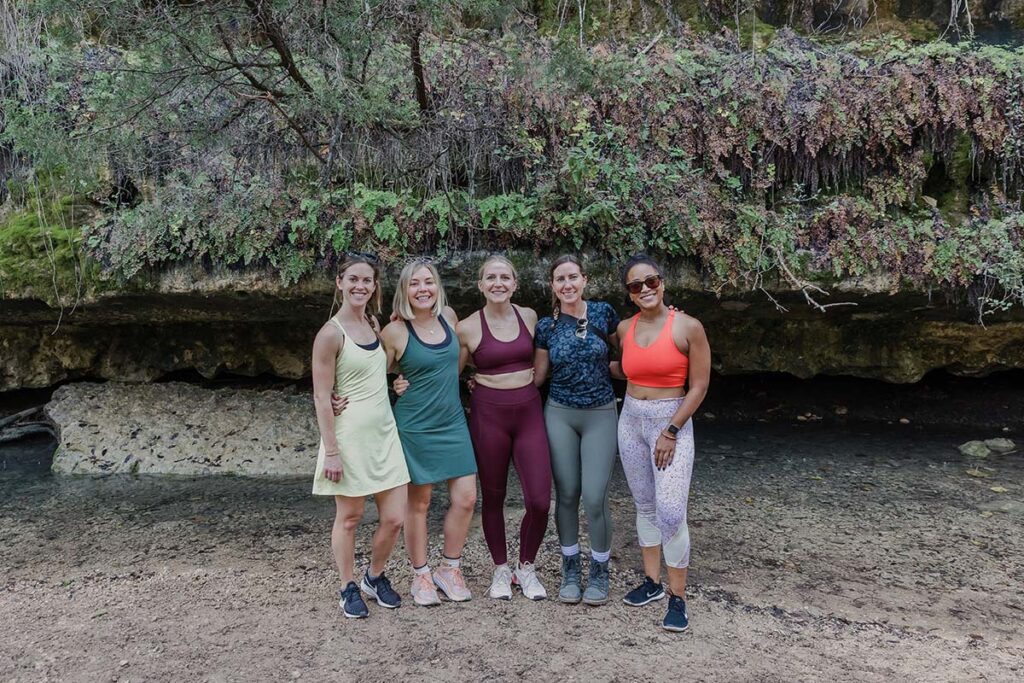 At the Pitch competition: Miraval is matching aSweatLife's check and adding $2,500 to the prize amount
We're so proud to be able to award the pitch competition winner a suite of prizes including a $2,500 check from us. We're even more excited now that we can tell you that our friends from Miraval are matching the cash prize for the pitch competition, bringing the winner's take-home to $5,000. You should definitely apply if you're working on a company, idea, or non-profit that's aiming to make mental health resources more accessible. Submissions close Feb. 17.
With expertise: You'll find Miraval Specialists leading two incredible sessions throughout the weekend
Saturday, March 12, 9:45 am – 10:45 am CT: Transcendence (Journaling + meditation) Presented by Miraval Resorts and Spas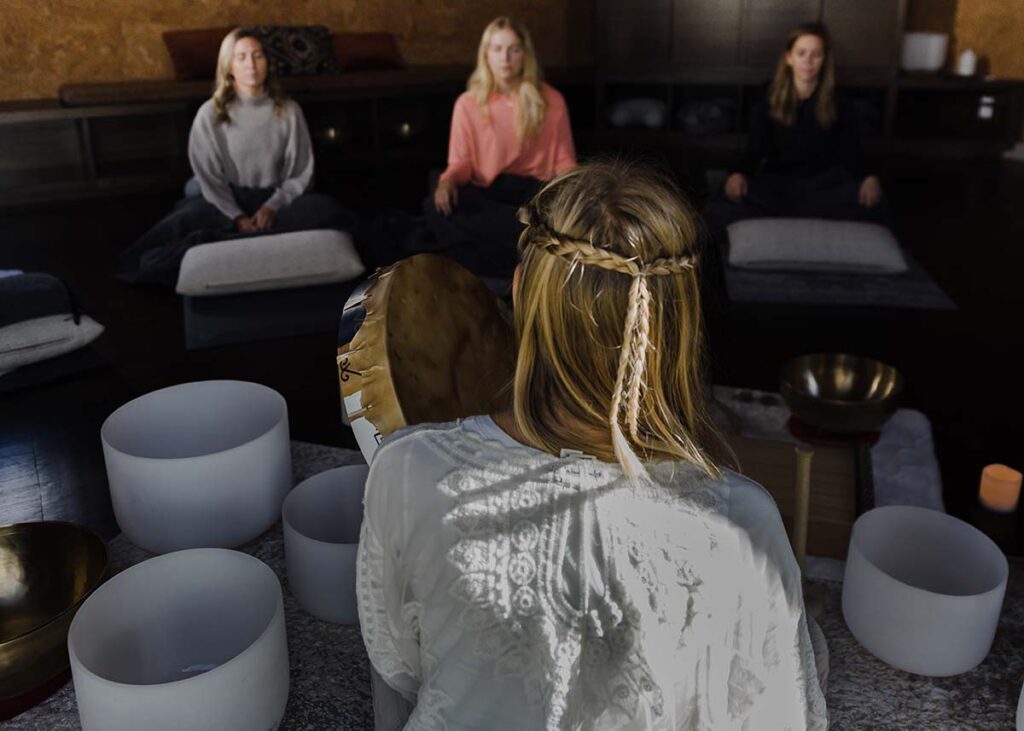 You'll experience a digital version of this incredible meditation technique found at Miraval Arizona. This session will use breath, a guided chakra meditation, and Yoga Nidra, to create a deep relaxation and connection to yourself and others through reflection and contemplation. These guided relaxation experiences incorporate journaling, crystals, and singing bowls.
Sunday, March 13, 11:00 am – 12:00 pm CT: Nature for Your Mental Health and Forest Bathing at Home presented by Miraval (with seed bombs provided to all attendees by Modern Sprout plants)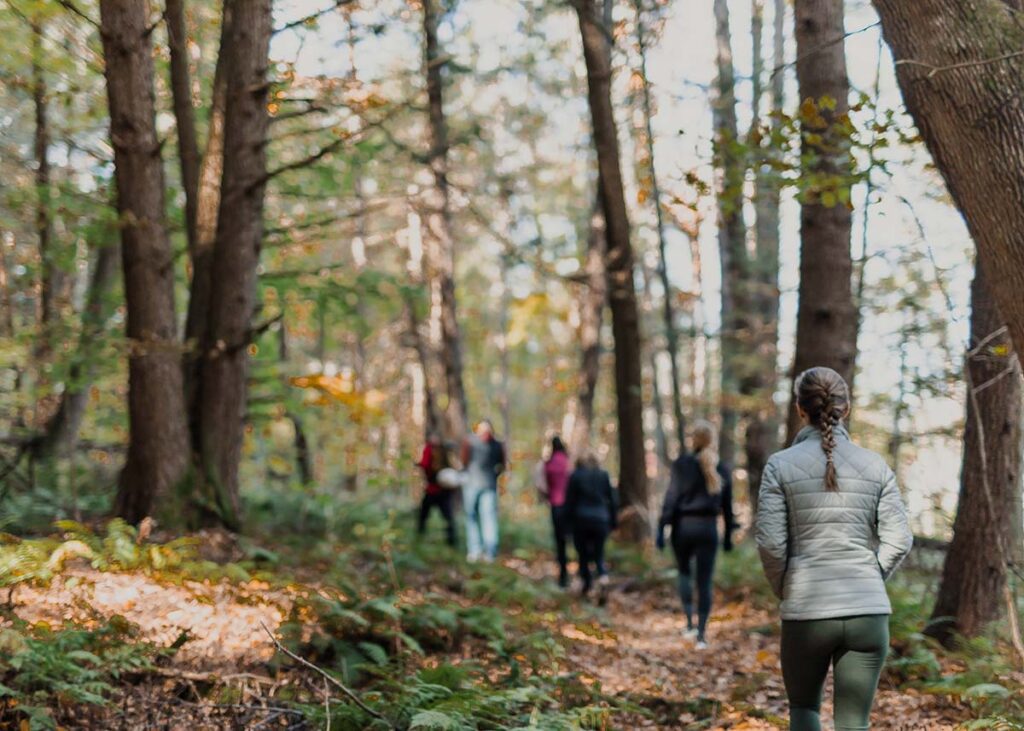 After the team went out on the trail in the Berkshires, we were trying desperately to remember everything outdoor recreation expert Luke Bloom told us about the trees, the trails and the benefits of it all. He's certified in shinrin-yoku (the Japanese wellness practice that's also known as forest bathing) and he shared with us that some of the benefits of forest bathing can be enjoyed by taking care of your house plants.
We'll be hearing from him on the benefits of nature and recreation for your mental health. After that, we'll plant the Modern Sprout seed bombs from our #Sweatworking Summit box and learn how we can experience forest bathing in any space.