The Virtual #Sweatworking Summit - Making mental health more accessible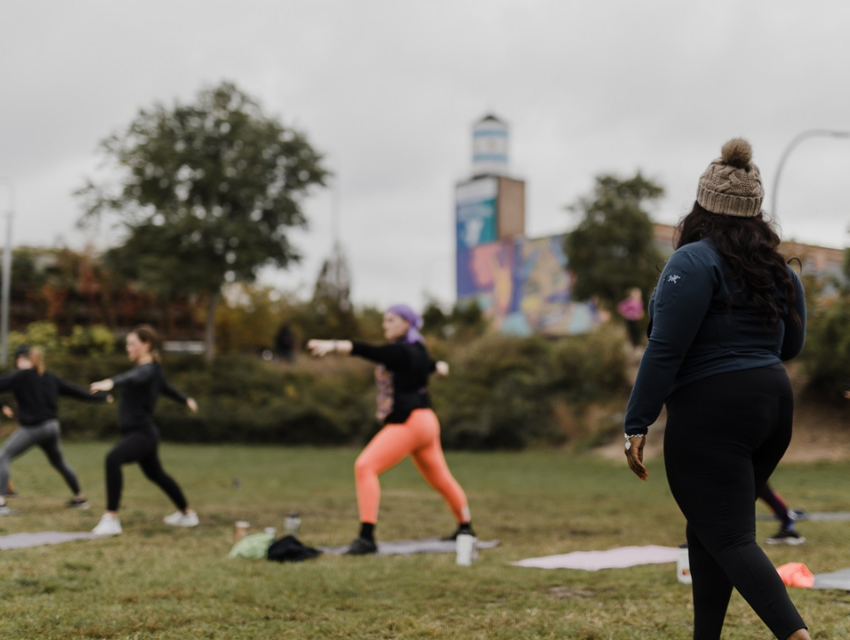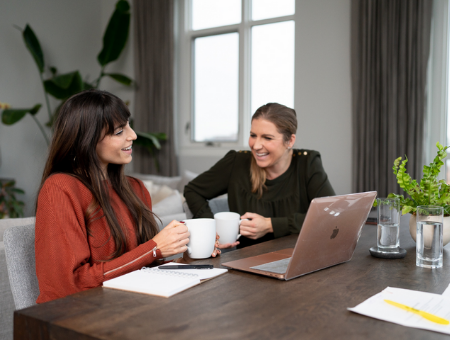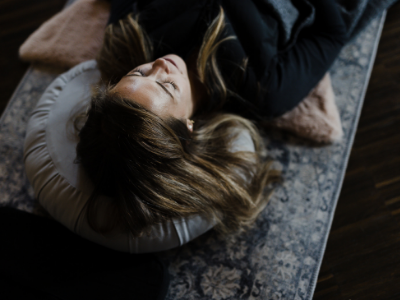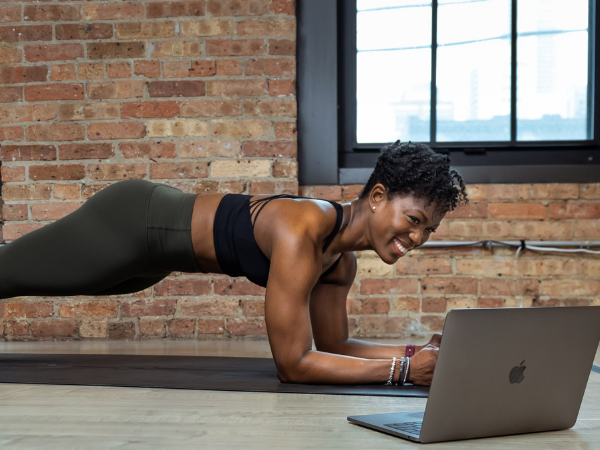 The Virtual #Sweatworking Summit - Making mental health more accessible
This year's big idea: Making mental health more accessible!
The #Sweatworking Summit is back in 2022! This year's event will once again be virtual and will be centered around a topic very near & dear to all of us: Mental health, self-care, self-love, and resilience.
Thursday, March 10 through Sunday, March 13, you'll be a part of what happens when communities decide to go after a goal for a better future with wellness as the catalyst. After two years of shared trauma, resilience, and work from home – we're focusing this #Sweatworking Summit on creating the tools you need to feel grounded and supported in a shaken-up world.
Extra Special Event: We're hosting the aSweatLife Better with Friends Pitch Competition.
Scholarship Program! We feel strongly that anyone who wants to attend this event, should be able to. That's why you'll see two ticket prices when you go to buy your ticket: $25 and $50. The $25 ticket covers your individual ticket to the Summit, while the $50 ticket unlocks a scholarship for someone experiencing financial hardship. Do you want to attend the Summit for free? Fill out this form and we'll put you on the waiting list for a scholarship ticket – we'll get in touch once a spot opens up.
What to expect from the summit
01
Diverse Voices
In an effort to make sure our community is represented in the Summit, we let our audience and our Better with Friends Committee play a part in selecting speakers, workshops, panels, and more.
02
Move Your Body
Every day you will get a chance to move your body - dance it off, candlelight yoga, mobility, walking and low impact movements.
03
Friendship Making
Because #EverythingIsBetterWithFriends, we will incorporate interactivity and opportunities for Friendship Making wherever and whenever we can.
04
The Summit Box
Every attendee of the #Sweatworking Summit will receive a summit box which is going to be packed with incredible goodies. Because who doesn't love getting mail!?
#Sweatworking Summit Schedule
Thursday, March 10: aSweatLife Pitch Competition
6:00 pm – 7:30 pm CT: This year, we're focusing our #Sweatworking Summit on mental and emotional wellbeing. It's our mission to eliminate barriers to entry for the things that make our audience feel mentally strong. This evening, you'll hear from three leaders and businesses that address stigma of all kinds, affordability, ideas that bring tools to people with differing abilities, and ideas that help to knock over any other barriers to entry. The winning idea will take home $5,000 in cash + support.
Pitches will be judged by YOU and a panel of judges: Dr. Alfiee, Founder of the AAKOMA Project, Siobhan Carey, Therapist and the Manager of Provider Relations at Light On Anxiety CBT Treatment Centers and Dina Fenili, Director of Brand & Marketing at Miraval Resorts & Spas.
Friday, March 11:
8:00 am – 8:30am CT: Breathe In, Don't Burnout with Breathwrk. Learn how to make breath into your body's secret weapon with short exercises helping you wake up, recover faster, manage pain & sleep deeply.
12:00 pm – 1:30 pm CT: Learn how to build your own emotional fitness regimen with Coa. An interactive class exploring the seven traits of emotional fitness.  The daily stresses that many of us face can make it hard to feel our best, but the skills and coping strategies to take on these challenges are rarely taught — and it can be difficult to know where to start.
6:00 pm – 7:00 pm CT: Breaking the Stigma. This interactive session will feature Erin Bahadur of @ErinsInsideJob and Ariana Alejandra Gibson, Founder of The Stigma app. First, we'll hear why it's so important to reach out when we feel isolated and alone, then we'll hear Erin's story of addiction, losing the career she'd worked towards, incarceration, and learning to take care of herself and her mental health. In advance of the session, we'll ask attendees to share things anonymously that they've been living with that make them feel alone. We'll share some of those stories (with permission) in the session. If someone's share resonates with you, we'll give you ways to connect with each other during the session.
7:15 pm – 8:15 pm CT: Candlelight yoga presented by Woke Chicago and Impact Naturals. Join us for that much needed Friday unwind with 60 minutes of an all-levels slow flow led by Gemma Brennan. For ultimate relaxation, take your Impact Naturals "Restore"capsule an hour before your practice. Unplug, light a candle and uncover some intentional space just for You.

Saturday, March 12:
9:00 am – 9:30 am CT: Joyful Joyful Sister Act Sculpt with a Lauryn Hill playlist led by Ashley Rockwood of Free Mvmt Shop.
10:00 am  – 10:45 am CT: Guided meditation Presented by Miraval Resorts and Spas. You'll experience a digital version of this incredible meditation technique found at Miraval Arizona. This session will use breath, a guided chakra meditation, and Yoga Nidra, to create a deep relaxation and connection to yourself and others through reflection and contemplation. These guided relaxation experiences incorporate journaling, crystals, and singing bowls.
11:00 am – 12:00 pm CT: Do You See Me?: The Benefits of Identity Affirming Therapy with Brandon J. Johnson, M.H.S., MCHES from the AAKOMA Project. The demand for mental health support has increased greatly in the last two years, due to several reasons such as the COVID-19 pandemic and a more honest conversation around the impact of racial trauma for people of color. As more people are searching for the right therapist, the desire to find a clinician that shares our thoughts, values, and our identity is an important consideration. In this conversation, we'll unpack the idea of identity affirming therapy and how accessing a therapist who shares your identity can lead to better outcomes during the therapeutic process. We'll also talk about resources that can assist people in finding a therapist who shares their identity and experiences.
Sunday, March 13: 
9:00 am – 9:30 am CT: Dance cardio workout with Ashantis Jones, presented by N!CK'S. What do Britney Spears, the Backstreet Boys, Usher, Taylor Swift, and The Weeknd all have in common? They're amazing musical artists who all have Swedish producer Max Martin to thank for some of their hits. And in partnership with N!CK's, our go-to for better-for-you Swedish style treats, we're bringing you a dance cardio class inspired by the Swedes and their impeccable taste in pop bangers. Instructor Ashantis Jones will lead you through a fun-filled dance cardio class that'll have you grooving to the beats of your favorite songs. Afterwards, we'll refuel with some of N!CK's tasty treats as we get ready for the last day of the #Sweatworking Summit.
9:45 am – 10:45 am CT: Trauma, The Pandemic, and How our Mental Health Looks Different. This #Sweatworking Summit will feature Ce Anderson, Licensed therapist, advocate, and speaker who specializes in wellness, domestic violence, sexual assault recovery, and setting healthy boundaries. She'll speak about trauma and its role in our wellbeing as well as the way depression and anxiety can manifest differently as a result of the pandemic. She'll also speak to how to recognize those things in others and yourself (and healthy treatment and intervention). This is a webinar session and you'll be able to ask questions throughout and anonymously if you wish.
11:00 am – 11:45 am CT: Nature for Your Mental Health and Forest Bathing at Home presented by Miraval Berkshires. In this session we will explore shinrin-yoku (the Japanese wellness practice that's also known as forest bathing) and a Miraval Berkshires Specialist will share how some of the benefits of forest bathing can be enjoyed by taking care of your house plants. We'll be hearing from the Specialist on the benefits of nature and recreation for your mental health. After that, we'll plant the Mod Sprout seed bombs from our #Sweatworking Summit box and learn how we can experience forest bathing in any space.