The Consumables Gift Guide: Everything to Eat, Drink, and Gift This Holiday Season
Scroll to the bottom to enter our Happy HAUL-idays giveaway—and a chance to win over $3,000 worth of prizes!
"I don't want to give another meaningless, random thing that'll just take up space." "I don't know what to get my kid's teacher/our mailperson/the landlord/[insert random acquaintance]." "I actually have absolutely no idea what they even like." Sound familiar?
With some of these common holiday gifting dilemmas, the answer is shockingly simple: gift a consumable. Everyone has to eat, right? And right now, artisanal treats and innovative canned beverages are having a moment, meaning you can get incredibly creative and niche with your gifts. Got a friend who loves ice cream, seaweed, and bubbly drinks? Chances are, there's some sort of consumable gift that satisfies all those taste buds.
So here's our roundup of our favorite food and drink items to give this holiday season. Warning: These gifts are not your aunt's fruitcake of yore that sit untouched for days on end. So if you're hoping for a taste test, better get in fast.
The aSweatLife Food and Drink Gift Guide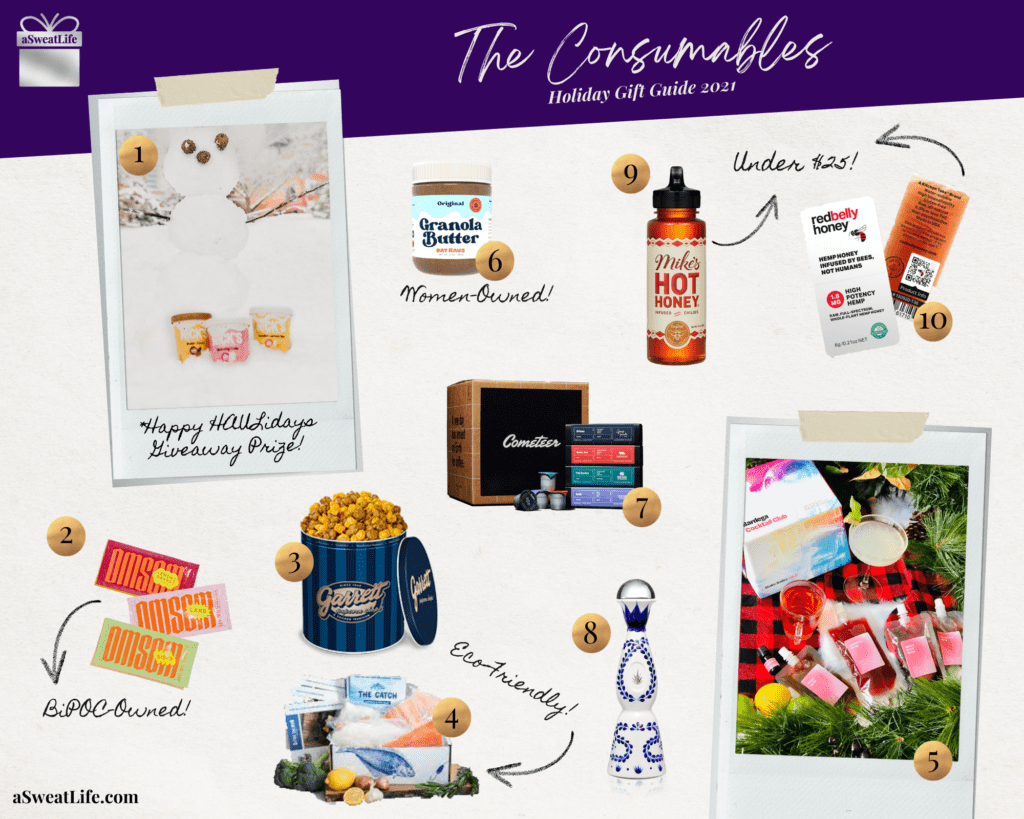 And, don't miss a moment of gifting this week, because some of the gifts we share each day will also be a part of our Happy HAUL-idays Giveaway. Enter below for a chance to win amazing prizes, including Swedish-style desserts from N!CK's.