11/20: #Hikeworking Adventure with Arc'teryx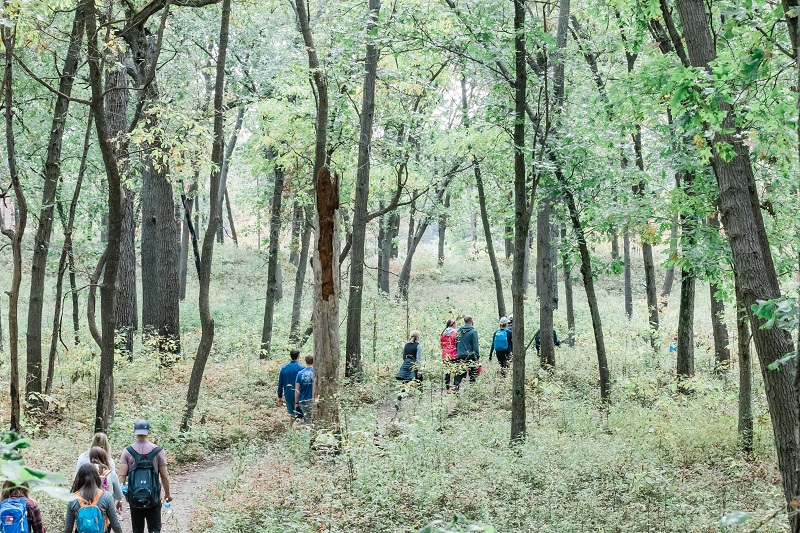 As city dwellers there are a million and 1 perks of living in an urban-setting. However, there is something to be said about breathing the fresh air and heading out into nature. The feeling of the squishy ground on our feet, the cool air on our skin and the sounds of…wait, no sirens!? Ahhhh, the great outdoors! We need it and we want you to come with us on a day of adventure.
Join us and our friends at Arc'teryx as we head out to the Warren Dunes State Park on Saturday, November 20th. Pack up your bag full of layers as we take on mother nature before the onset of, dare we say it, "Winter is Coming."
We'll leave Chicago bright and early, meeting at Arc'teryx Gold Coast at 7 am before taking a bus out to the Dunes. We'll hike for a few hours while stopping for picturesque moments. Then, we will take the bus for a short drive to a local organic farmstead brewery – River St. Joe. We will get a chance to tour their hop yard, socialize with our new hiking buddies, and taste their brews and farm-to-table bites (First beer is on us). We will head back to the city to make it home by 5 pm. Throughout the day, we'll be fueled with our favorite snacks. Trust us, we've got the snack part of the day covered.
And to gear you up even further for the rest of your adventures, Arc'teryx will be raffling off their Arro 22 backpack in stealth black & 5 pairs of gloves. Put your phones on silent mode but have your camera's ready to take in the beauty and participate in these giveaways as part of a social media challenge.
Bonus! Arc'teryx will have their Norvan LD 2 trail running shoe available in a variety of sizes to take for a trial on the trails.
Here are the details!
What: A full day of hiking, brewery tour at River St. Joe, and making friends with Arc'teryx
When: Saturday, November 20th, at 7am—there will be breakfast for you on arrival at 7 am, and the bus will depart promptly at 7:30 am so please be on time!
Where: Meet us at Arc'teryx Gold Coast (it's their opening day), 1007 N Rush St. Chicago, Illinois, 60611. From there, we'll take a bus to and from the Indiana Dunes National Park, then to River St. Joes on our way back and we'll drop you off back at Arc'teryx Gold Coast at the end of the day!
Food: Yes! We'll have you covered for breakfast, snacks throughout the day and a beer on us at River St. Joes (bring cash or credit for meal items at River St. Joes).
Tickets: Space is limited. Grab your ticket today!