Thinking About Pursuing Your Business Full Time? Use These 4 Tips to Help Ease the Transition.
The last year and a half has been difficult and isolating at times. However, those extra hours at home may have given you more time to reflect, revisit your goals, and take a deep look inward to determine what you want out of your life and career. And maybe, that included elevating your side hustle to a full-time business.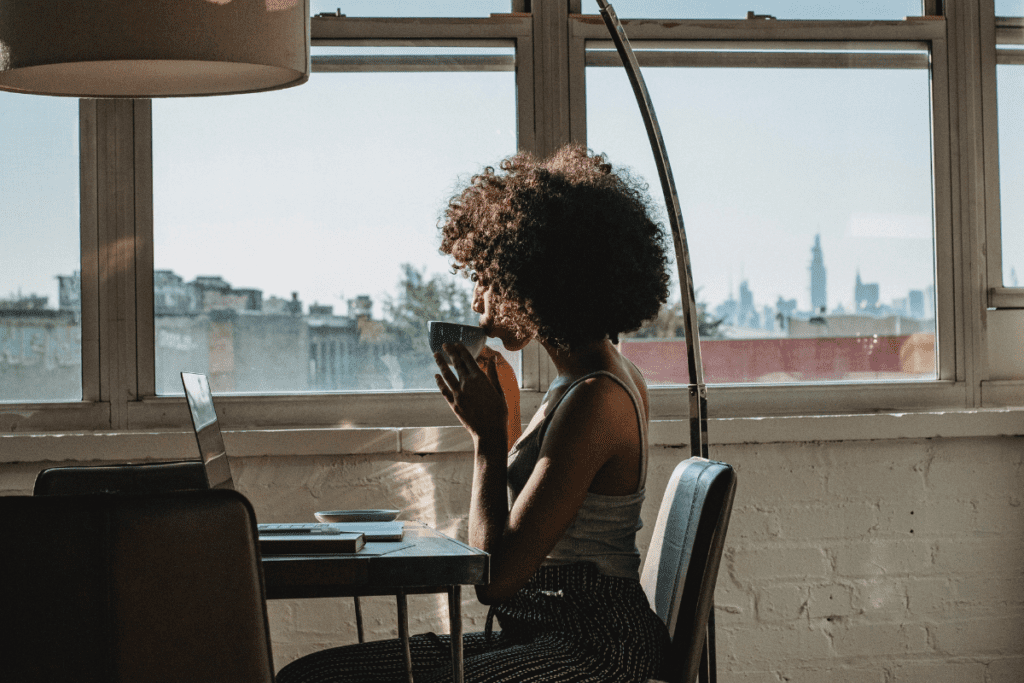 During the COVID-19 pandemic, many women grew discontent in their full time corporate roles and started their own side hustle businesses for a variety of reasons—to secure an additional stream of income, bounce back from a layoff, or follow a too-long ignored passion project. According to Forbes, fewer than half of women are satisfied with their current jobs, and 23 percent are considering leaving the workforce.
We are in a full-blown gig economy and women are considering stepping away from corporate roles to pursue their businesses full time.
If that's the position you're in, it can feel daunting to transition from a corporate role to pursuing your own business. If you're considering making the leap, reference this article for actionable tips to help you prepare financially and mentally.
Solidify your budget
When you have the security of a regular paycheck, it becomes all too easy to avoid creating and maintaining a budget. But when shifting to full time entrepreneurship, budget management is crucial to success and reducing financial woes.
Start by listing the cost of each of your monthly expenses, or the things you have to pay for each month, like rent, utilities, cell phone bill, groceries, and student loans. Before making the leap into your side hustle business, make sure you are either making enough money in your business to cover those foundational expenses or have enough money in your savings to allow yourself ample time to start covering these costs.
The Budgetnista has this incredible free resource, which helps you create a money management system and budget.
Set a date for making the transition
There will never be a perfect time to step away from the security blanket of your corporate role into the exciting, but risky, world of being a full time business owner. Once you've determined your budget and have an accurate idea of projected income, it's time to set a date to make the side hustle leap!
And if the phrase "quitting your job" makes you cringe, that's not unusual. For many, the word "quit" has negative connotations. We suggest reframing your mindset around the phrase "quitting your job" into something more positive like, "I am making the leap into my business full time."
Create boundaries around work and personal time
If you're building your business while working full time, it's easy to get burned out. In the long run, this isn't a healthy habit and will eventually lead to decreased health and quality of life.
When you're doing work you're passionate about, it's really hard to take breaks. But, it's important to spend time every day doing something that doesn't revolve around your career, such as taking a walk, reading a book, playing with your kids or dog, or listening to a podcast.
Ask for support, not always advice
When running your business, it's tempting to ask for advice from friends and family. Often, this comes from a place of seeking reassurance, especially when you're considering taking that business full time.
However, when we ask for advice, sometimes we're simply looking for encouragement. So the next time you're tempted to ask a friend or family member "what do you think?" when it comes to a decision in your business, consider if you're actually seeking their opinion or if you'd rather receive their support.
In instances when you'd prefer encouragement, here are a few ways to try framing the request:
"Will you listen to me while I vent?"
"I need someone to listen. Right now I'm not seeking advice."
"Can I get some reassurance that I'm not off base?"
Taking the leap into your own business may not be easy, but if it's what you truly want, it will be worth it. At the end of the day, it comes down to having the confidence in yourself that your gifts should be shared with the world. We believe you can do it and are in your corner!