Three Creative Ways to Use Tofu
Tofu is a plant based protein made from pressing soy into the white blocks you've likely seen on shelves. It's a nutritional powerhouse that's high in protein and micronutrients and low in calories, making it an excellent addition to a healthy diet especially for those looking to eat more plant based proteins. Lots of people love tofu and are used to seeing it in dishes like pad thai and miso soup. However, if you don't know how to cook tofu, it can be a bit boring or even texturally off-putting.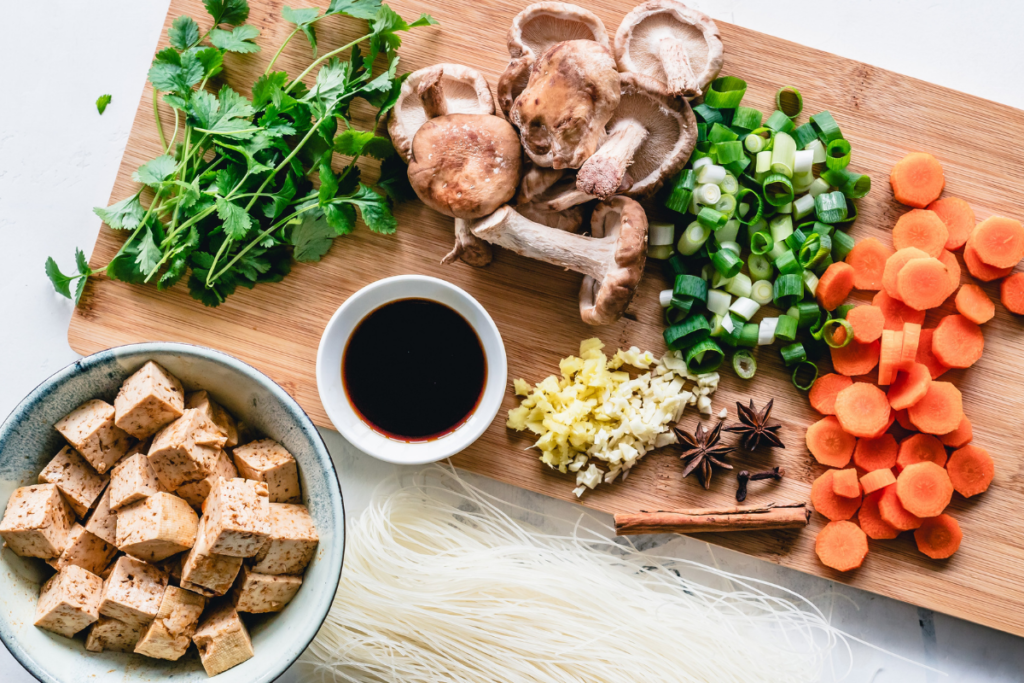 Learning how to prepare and season tofu can take a once boring ingredient and make it the star of your plate. Here's how to cook tofu that you'll love.
Types of tofu
Not all tofu is created equal, and different types of tofu lend themselves best to certain preparations. The major difference between each type of tofu is its moisture content, with different proportions of water yielding significantly different products. Here's a breakdown of the types of tofus you'll most often see on grocery store shelves.
Silken Tofu: This product has the highest water content and more of a creamy appearance as opposed to a solid block. Its lack of firm structure makes it less than ideal for stir frying or serving as a meat replacement. However, its creaminess makes it perfect for blending into smoothies and dips or even using in baking.
Regular Tofu: This is the block tofu seen in most preparations and has more structural integrity than silken tofu. Regular tofu comes in varying levels of firmness that correspond with their moisture levels, with the softer varieties containing more moisture. These classifications include soft, medium, firm, extra firm, and super firm. Regular tofu can be used as substitutes for animal products of similar firmness levels, from scrambled eggs to feta cheese to chicken.
3 tips for how to cook tofu
Some people like tofu on its own, as an easy and healthy addition as is to a salad or stir fry. However, tofu can be a bit boring if you don't spice it up. Try these ways to mix it up and make it more interesting.
How to fry tofu
If you've ever had a deep fried tofu appetizer at a Japanese restaurant, you know that it takes a sometimes bland protein and makes it a fan favorite. You don't have to bust out a deep fryer to make this crispy treat at home. Grab some extra firm tofu and dice it into chunks. Throwing this into the oven until the chunks turn golden brown will get you a pretty crispy result. For extra crispiness, consider pressing your tofu first.
To press tofu, place prepared chunks on a paper towel lined baking sheet and set another baking sheet on top. Weigh it down with any canned items and let the moisture press out for about 15 minutes. Then, throw your tofu in the oven.
How to marinate tofu
Tofu is a pretty blank canvas which lends it well to marinating. You can go the traditional route with a sesame and soy style marinade, or mix it up and treat your tofu with any of your favorite marinades. Go classic American with a Buffalo style tofu marinade. Take things Mediterranean with a lemon juice and fresh dill, or spice things up with a smoky chipotle marinade. Whatever flavor profile you choose will season the tofu and might be your new favorite protein.
How to blend tofu
If the texture of tofu just isn't your thing or you're looking for new ways to incorporate it into your diet, consider using it as a creamy base for your favorite dips, sauces, and smoothies. Silken tofu should be your tofu of choice for this application due to its high moisture content and creamy texture. Blend tofu into your favorite smoothies to thicken them and add protein. Or, substitute silken tofu for Greek yogurt or sour cream in your favorite dip. This is a surefire way to make a creamy and plant based vegan dish.