Why You Should Stop Feeling Guilty About Drinking Coffee
While food guilt can be an issue for many of us, we shouldn't beat ourselves up for the occasional cupcake, chocolate chip cookie, or that daily cup of coffee. In fact, drinking your morning cup can actually be beneficial for your health—within reason, of course. Here's what one expert says about the best way to consume this beverage.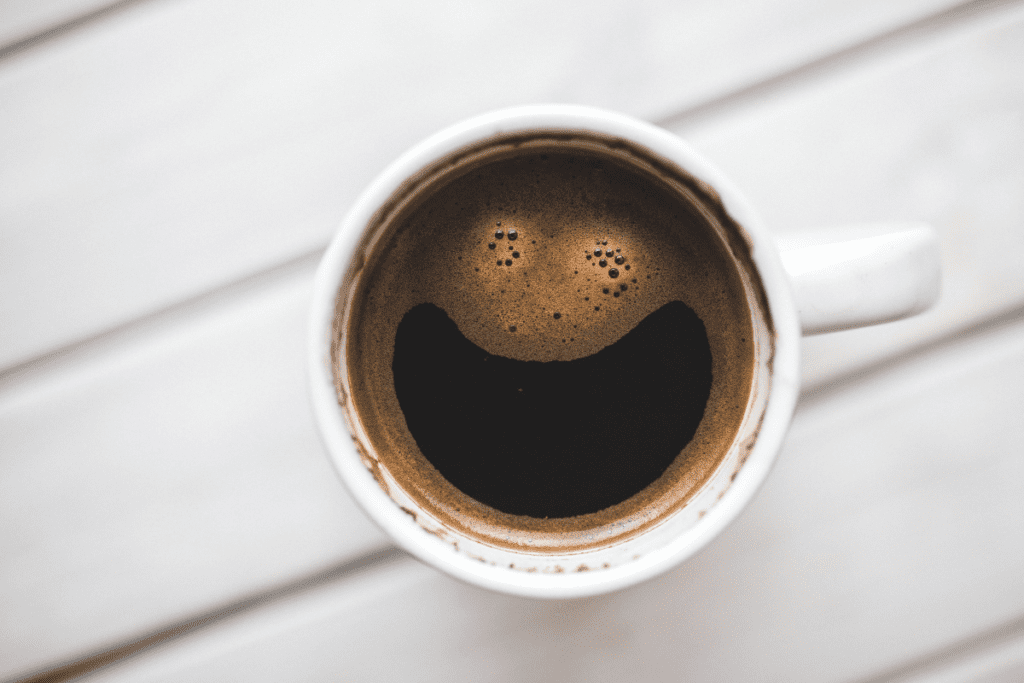 Coffee can help fight disease
According to Dr. Mark Iwanicki, ND LAc of the New York Center for Innovative Medicine, coffee has lots of health benefits because coffee beans contain high levels of antioxidants.
"Antioxidants help to lower inflammation and bind up DNA and protein damaging free radicals in our body. Most all chronic disease in the body is linked to high levels of systemic inflammation. By drinking or eating compounds high in antioxidants, we are helping the body lower its inflammatory burden and reduce the risks associated with chronic diseases," he tells me.
It also turns out that the mental boost many of us feel after drinking that afternoon cup isn't something we're imagining. Dr. Mark Iwanicki says, "The caffeine in coffee has also been shown to have positive effects on the brain including increasing mental alertness, memory and even lowering depression."
So, if you're feeling a little down, taking a brisk walk to your favorite coffee bar is a smarter idea than heading to the other kind of bar.
Cream or sugar?
Here's where it gets tricky. Dr. Iwanicki shares the best way to drink coffee is without milk or sugar. Adding those can potentially can "potentially neutralize some of the antioxidant benefits of coffee."
But, it isn't always easy to enjoy coffee black. Instead, you may want to add a splash of almond or oat milk versus cow's milk.
"It's the proteins in milk like whey, which neutralize the antioxidants in coffee. Almond and oat are generally much lower in protein and don't have any whey at all so they are definitely a better option," says Dr. Iwanicki. Still, he explains, "Pure black coffee is still the gold standard for health benefits."
You might enjoy coffee more (and feel less jolted from the caffeine buzz) if you add fats like MCT oil. This spikes your adrenaline less than black coffee does.
Like it sweet? You can also try drinking Super Coffee. Sold just about everywhere, it is available in a ready-to-drink bottle, pods, grounds, and even a plant-based creamer. Super Coffee gives you all the benefits that coffee has on its own, plus extra vitamins, antioxidants, and MCT oil. This product also contains L-Theanine, which helps reduce stress. There are several delicious flavors (yes, I've tried them) to choose from, including Vanilla, Carmel, and the limited edition Maple Pumpkin which launches in September.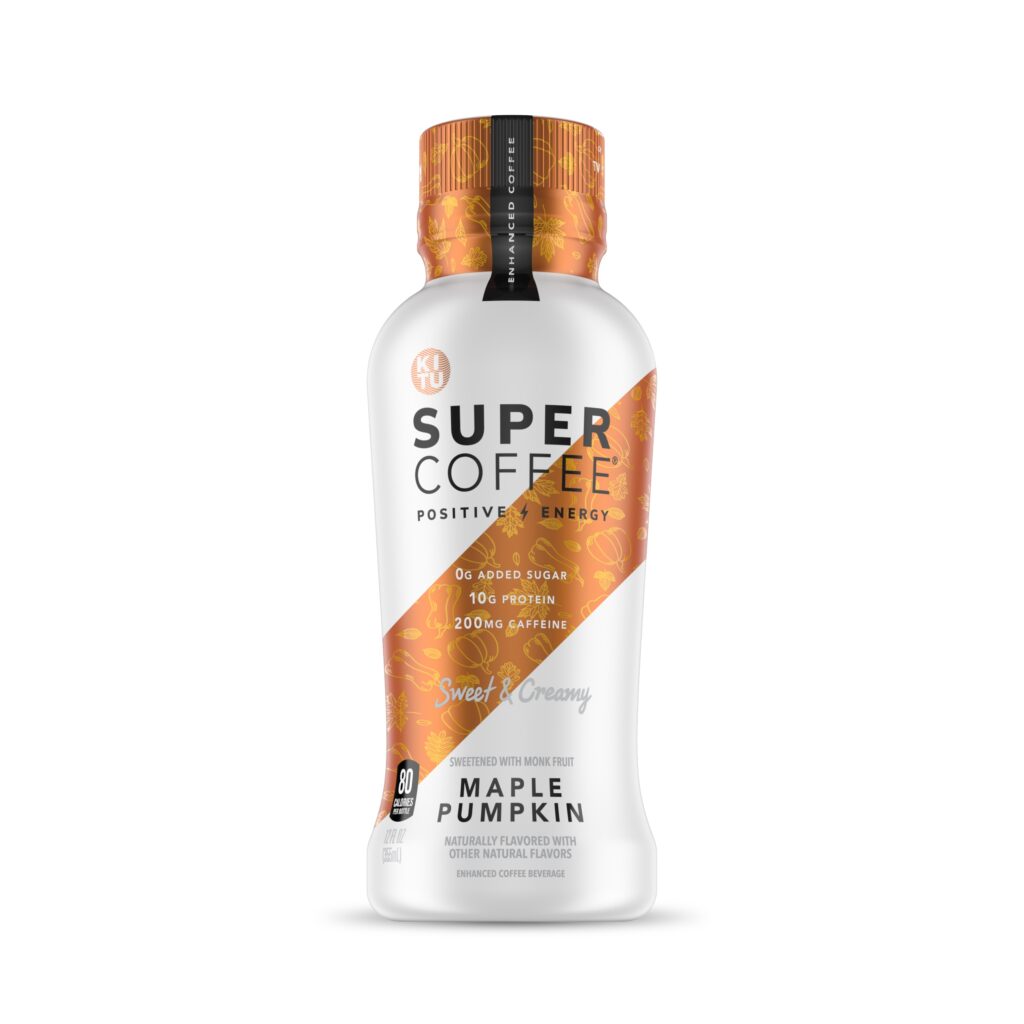 DIY pumpkin spice latte season
To make your own nutritious version of the Pumpkin Spice Latte, add the creamer to milk (or almond or oat milk) and froth with a milk frother. Add a dash of nutmeg for extra spice. Then pour over ground Super Coffee or espresso shots and mix. Unlike the original PSL, Super Coffee is sweetened with monk fruit, which is a natural sugar-free sweetener that won't spike your blood sugar or make you crash afterward, while the original recipe which has over 50 grams of sugar.
Should you ever feel guilty about drinking coffee?
While Dr. Iwanicki says you shouldn't feel guilty about drinking coffee, that doesn't mean you should go at it with reckless abandon.
"You should be cautious if you are experiencing adrenal fatigue, insomnia, or have a sensitivity to caffeine. Also, try limiting your consumption to a maximum of three or four cups per day as health benefits were not seen to increase past that number."
Dr. Iwanicki also reminds us that the caffeine in coffee is a stimulant. "So it can keep you up at night when you are trying to sleep. If this is the case for you, try avoiding any coffee afternoon."
And if you're super stressed, it might also be time to switch to something else.
"Caffeine can also spike cortisol and adrenaline in the body so if you are dealing with constant anxiety or stress, this can create an added burden on your adrenal glands," Dr. Iwanicki recommends. "Taking a break from coffee can help offset the negative effects on the adrenal glands."
So, if you're feeling both tired and stressed, perhaps consider making a good old-fashioned mug of tea instead.
Let us know!
Did this post help you get closer to achieving one of your goals?