Here's Which #SweatworkingWeek Workouts Come with Ice Cream
While the rest of society may not consider ice cream an acceptable any-time food, we know better. That's why we'll have Nick's treats on hand for every.single.workout. at #SweatworkingWeek. After all, it's not summer without cramming in as much ice cream as possible.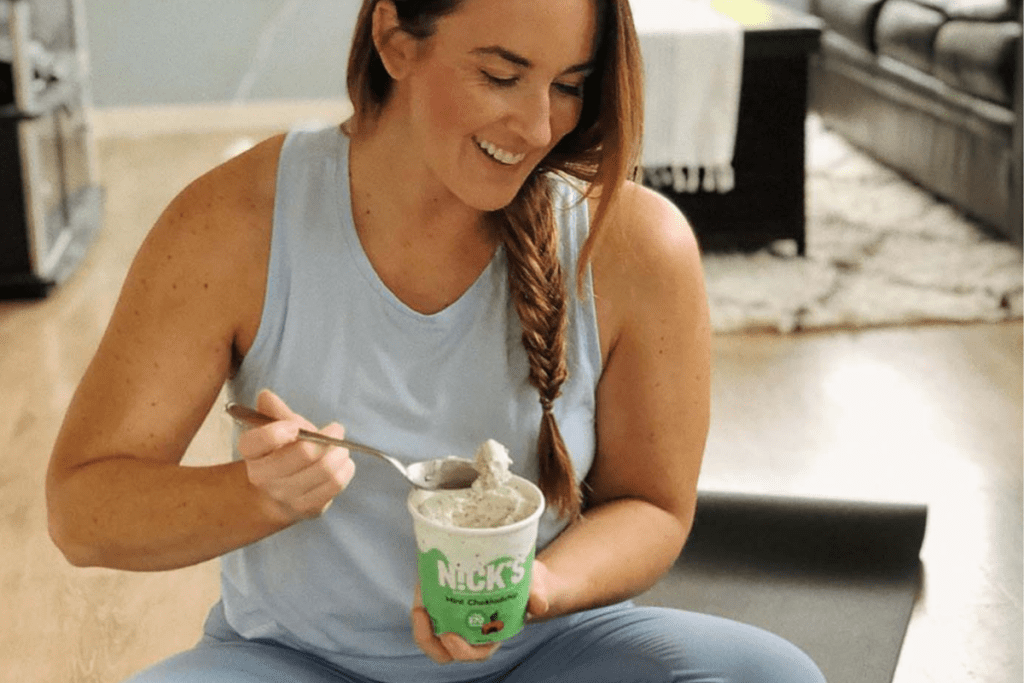 For our morning workouts, you'll get to take home their delicious chocolate peanut snack bars (because we'd hate for their uber-creamy ice cream to melt on your way to the office). Their snack bars are gooey, crunchy, and so delicious. Word on the street is they taste just like their favorite all American candy bar…but you'll have to try it for yourself to see. The bars are also keto-friendly, with 3g net carbs and 15g of protein for a perfectly-sized post-workout snack.
Then, in the evenings, you'll walk away with a free pint of Nick's for a post-workout refresher. Their ice cream is creamy, delicious, and just the right amount of indulgent. We'll also have vegan-friendly options on hand, just in case you're living that lactose-free life. 
Ready to reserve your pint? Sign up today for #SweatworkingWeek to get your Nick's fix!