The Celebrations We Missed with Michelob ULTRA: a Cousin-Only Family Reunion
Since January, we've run a really special sweepstakes called The Celebrations We Missed in partnership with Michelob ULTRA. And because this sweepstakes is running for the duration of the calendar year, we've seen more and more entrants pour in.
To make a blanket understatement: We all have had the way we celebrate weddings, birthdays, graduations, and births changed.
In the pool of submissions, one family's missed celebration caught our attention: Bets Hudson planned a cousins-only family reunion. And if you grew up with cousins that were close in age and something between best friends and siblings, you absolutely understand the drive to host that sort of reunion.
"I spent so much time on the itinerary, t-shirts, swag, and outings. Unfortunately due to COVID we had to cancel altogether," Hudson told us. "I probably put more than 50 hours into planning this amazing weekend with my extended cousins from across the globe who I rarely see and unfortunately had to eat the deposits on many of the venues and rentals I had placed."
And when we created a package for this group of adult cousins, it was clear the kind of party this was going to be. All-out summer fun.
"The reunion was going to be full of outdoorsy activities, as it was taking place at our family vacation home on the Mississippi river – water skiing, tubing, campfires and smores, floating, swimming and lots of Michelob ULTRA, of course!" Hudson said.
So we did our best to give those cousins a taste of what they missed and something they could bring to their inevitable (we're hopeful at aSweatLife and at Michelob ULTRA) in-person family reunion.
We gifted this group with custom, cousin-branded, Michelob ULTRA backpack coolers to make transporting a cold six-pack of ULTRAs a breeze. We also stashed gift cards in the bags for a Michelob ULTRA run.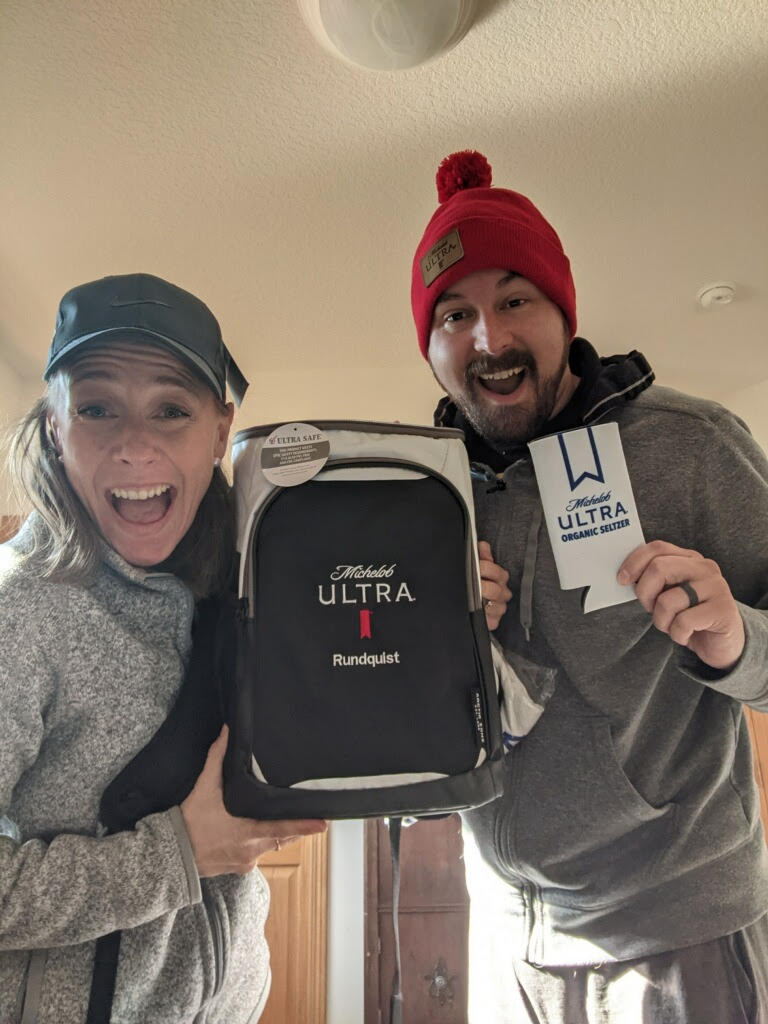 As more folks are fully vaccinated (and dancing in the streets) some of the ways we used to celebrate are starting to return. And Hudson and her cousins are hopeful that they'll be able to have an IRL reunion together soon.
"We really were disappointed we weren't able to get together last summer but we are hopeful we can reschedule sometime in the upcoming years," she said.
Enter for your chance to win a prize pack in The Celebrations with Missed Sweepstakes.