[CLOSED] Enter for a Chance to Win a Cookie Kräms Bundle from N!CK's!
[This giveaway is now closed]
A few weeks ago, the social media mischief-makers in Chicago started a very convincing rumor that the Northern Lights were going to be visible from downtown. Did I momentarily fall for it? I can neither confirm nor deny (but at least I didn't actually stay up until the wee hours of the morning trying to catch a glimpse).
And while this deal from N!CK's *is* a once-in-a-lifetime spectacular, it's absolutely not an April Fool's joke: 100 lucky entrants will win a Cookie Kräms bundle from N!CK's, and everyone who enters will get a promo code for 25% off an order at nicks.com, now through April 30. So really, everyone's a winner.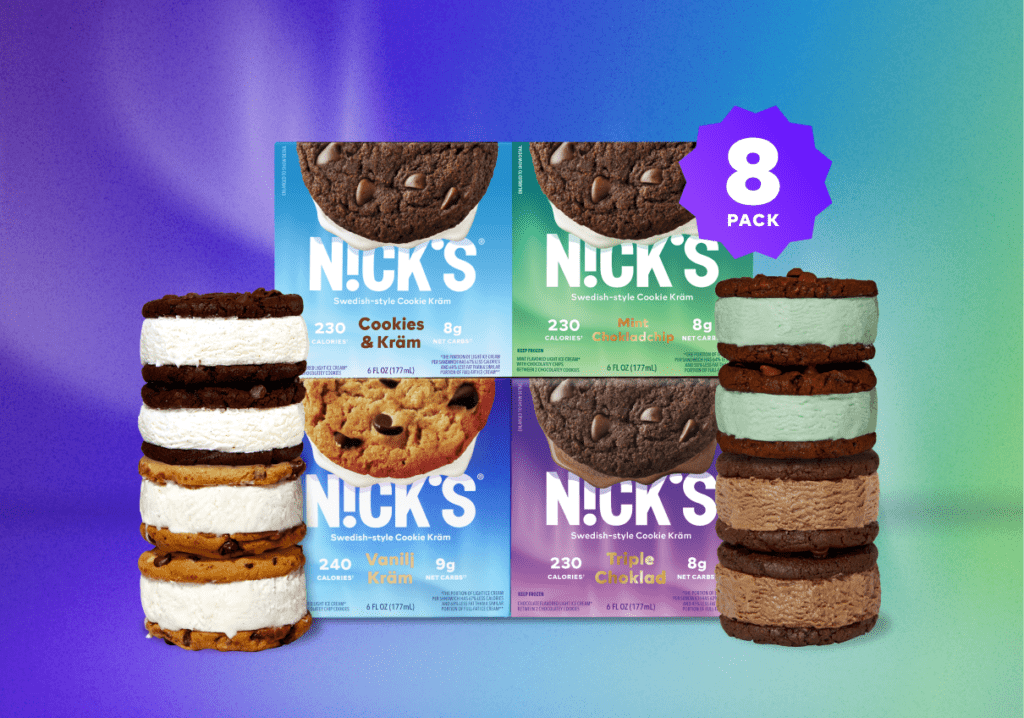 In case you haven't happened upon N!CK's in your grocery store's frozen dessert section yet, here's what to know: they're famous for their better-for-you, Swedish-style desserts that are creamy, delicious, and somehow still health-conscious. Their Cookie Kräms, specifically, have earned a permanent spot in my freezer. These ice cream sandwiches somehow manage to keep the cookies gooey, even frozen. Honestly, my science-challenged brain can't fathom it – but the food scientists at N!CK's know what they're doing.
Feeling lucky? Enter here for a chance to win a Cookie Kräms Bundle and to secure your 25% off promo code! Hurry, this giveaway closes at the end of the week – so get your entry in before the Cookie Kräm melts.
(Note: This giveaway is open to U.S. residents only.)