Gift Guides, Day 11: For the New Digital Nomad
Yet another unexpected twist from 2020: living out of a van is now a trend (and we're into it). But with small space living come a few sacrifices—fewer clothes, limited cooking options, and no giant shelves to store all of our skincare. Plus, sustainability takes on a whole new meaning when you're carrying around your trash for days at a time. For the digital nomad who's hitting the road these days, find their most recent mailing address and gift them the Ursa Major x Cotopaxi "Del Dia" Travel Kit.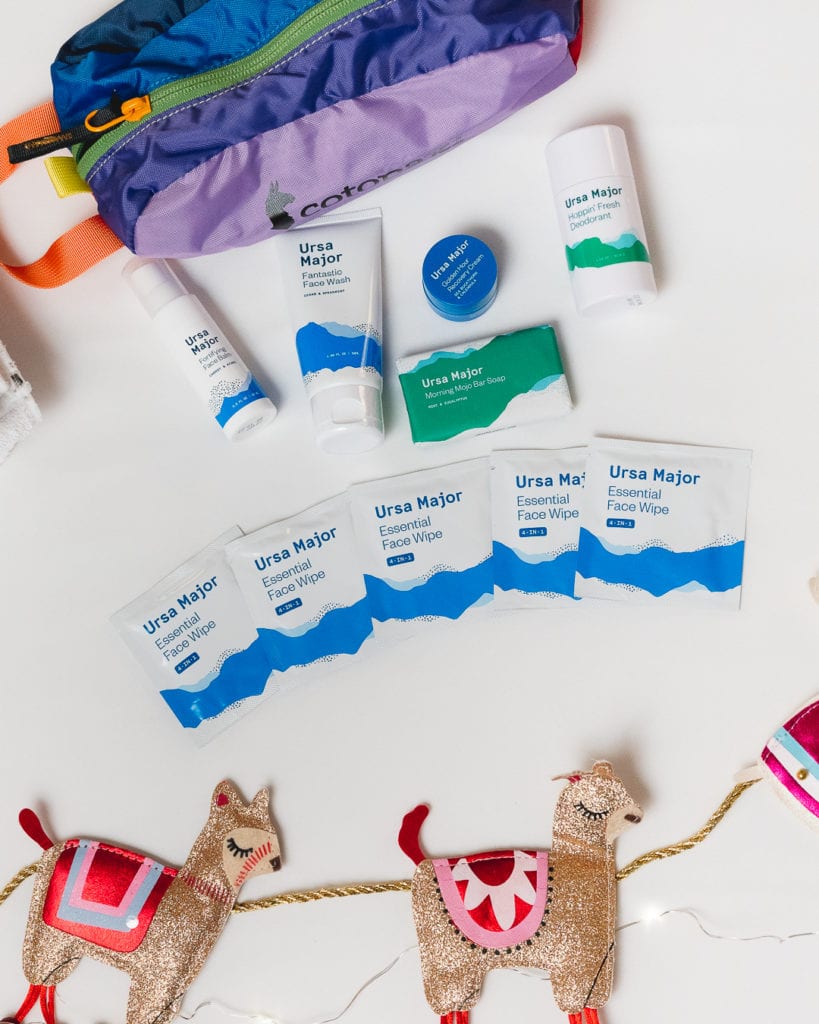 For the new digital nomad: Ursa Major "Del Dia" Travel Kit
What it is: Only the most adorable, outdoorsy, eco-friendly skincare kit ever. The two brands teamed up to create a daily skincare and personal care routine that's as portable as it is effective. The "Del Dia" kit includes a five-pack of Ursa Major's Essential Face Wipes, plus their Fantastic Face Wash, Golden Hour Recovery Cream, Fortifying Face Balm, Hoppin' Fresh Deodorant, and Morning Mojo Bar Soap. It's all packed in a colorful Cotopaxi dopp kit that's made of 100% remnant materials, meaning the fabrics are diverted from landfills.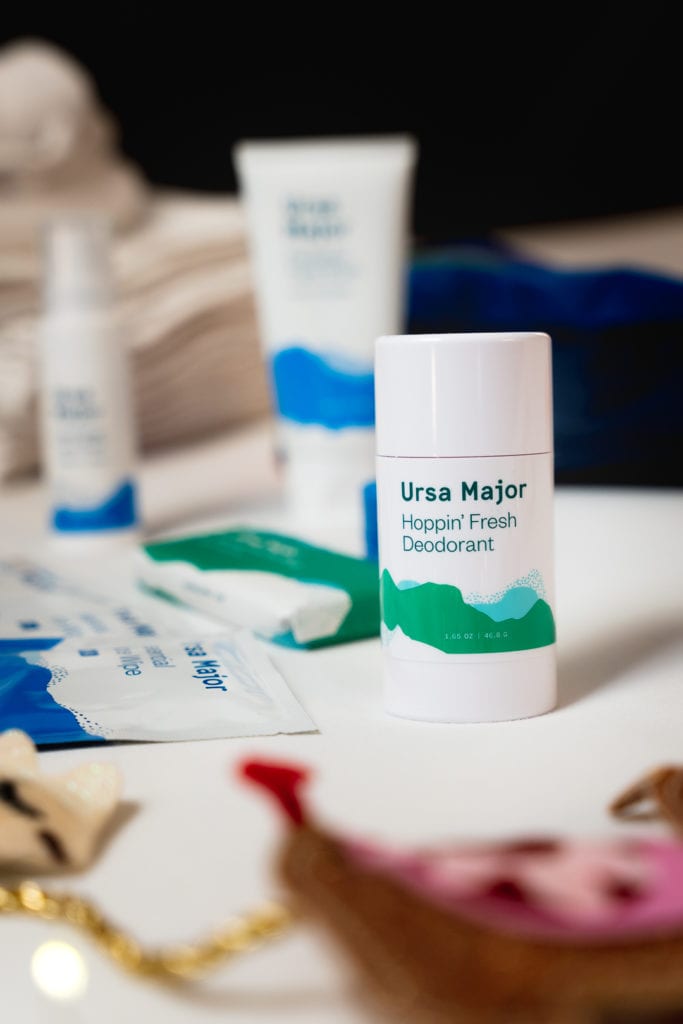 Why we love it for gifting: There's never been a more perfect intersection of skincare, sustainability, and a little wanderlust. Skincare-wise, Ursa Major is trusted for their plant-powered, natural skincare that's suitable for all genders and skin types. Plus, the kit (and Ursa Major's ethos in general) is refreshingly simple, without any complex, multi-step routines that have our heads spinning. After all, when you're on the road, low maintenance is the best kind of maintenance. We actually think this gift would be perfect for a guy—it's the ideal upgrade to their outdated bar soap and water routine.
And as far as sustainability goes, Ursa Major and Cotopaxi are both B Corp Certified, meaning they've met the performance requirement by completing the B Impact Assessment, which assesses the overall impact of a company on its workers, suppliers, community, and the environment. Long story short: they do good through their businesses. And as we mentioned already, this kit specifically is made from remnant materials that were clean, functional fabrics originally destined for a landfill (and of course, the toiletry bag will be useful long after the products inside run out).
Who we're giving this to: Our co-worker or friend who packed up and left on a road trip without a clear end date (or destination) in mind. This kit contains all their skincare essentials without taking up too much room in their mobile home. Plus, the organic look and bright colors of the Cotopaxi bag match perfectly with their new outdoorsy aesthetic.
Where to buy it: Right here!