If pandemic life has pushed you to wonder whether there's a better way to live, maybe more mobile and less materialistic, you are not alone—van life is huge right now, according to a Move.org survey. More people are willing to embrace the nomadic, on-the-road lifestyle than ever before amidst the 2020 coronavirus pandemic. But what is van life exactly, and what does it involve?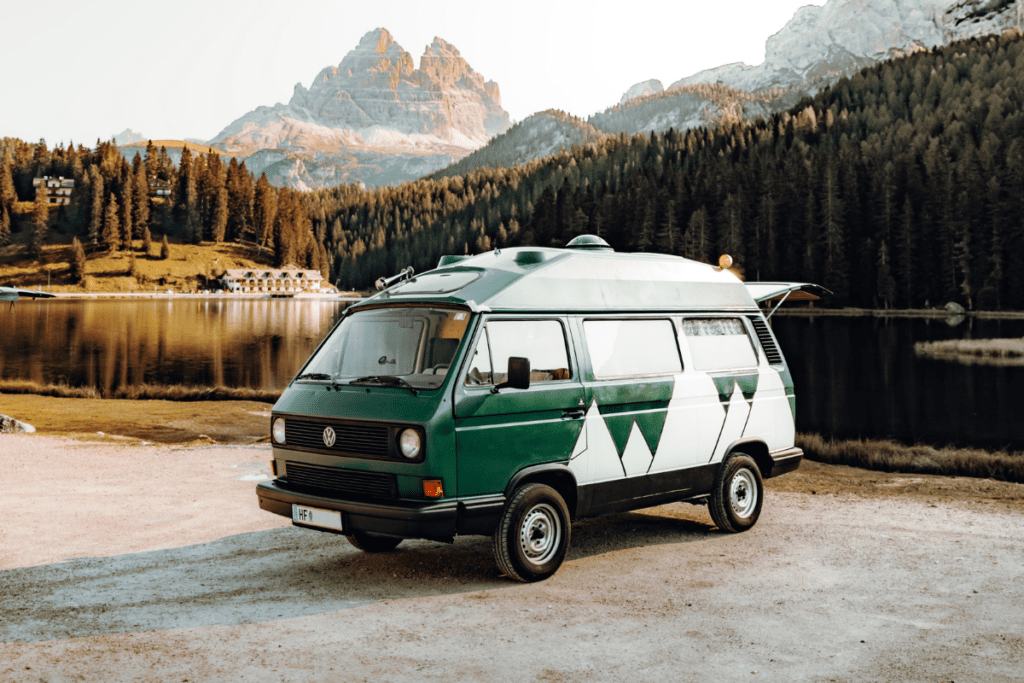 What is van life?
Van life is a minimalist lifestyle that includes living in a van, camper, RV or vehicle such as an Airstream. These mobile homes allow people to live, work and travel anywhere, as the van includes basic amenities like a bed, toilet, cooking equipment, and Wi-Fi. Millennials have caused a van life boom by documenting their nomadic, nature-saturated #vanlife chronicles on Instagram, YouTube and TikTok. Incredible sunsets, yoga on van roofs, mountain sun rises, and stunning beach views populate the #vanlife feeds. 
Van life on the rise
Van life is becoming more popular during 2020. With financial hardships brought on by the pandemic, more Americans are considering leaving their homes to live a cheaper, nomadic life, according to Move.org. Of the hundreds of Americans surveyed by Move.org, 52 percent are more open to van life because of the coronavirus pandemic, and 72 percent said they would trade their home for a van lifestyle to pay off debt. Airstream saw retail deliveries up 49 percent in May 2020 over the previous year, a record for the company, Justin Humphreys, Airstream vice president of sales, told Car and Driver. 
Airstream life trend
Among the van life trendsetters, Airstream trailers are making a big comeback. The classic aluminum trailer vehicles contain all the essentials of mobile living, and many people are choosing them for an already-designed, ready-to-go home on the road.
Airstream vehicles range in size from the 16' to 20' Basecamp camper to the Classic RV, which is 30' to 33' long. Some amenities available for Airstream life include queen-sized or double beds, a fully functioning oven, microwave, shower, cabinets, flat screen TVs and temperature control options. 
How much does it cost to live in a van?
As with homes, van life prices can vary a lot. Some handy YouTubers have fixed up old school buses—skoolies—or vans for as little as a few thousand dollars. On the other end of the spectrum, Airstream RVs can cost more than $100,000 for a larger, fully-equipped trailer with modern amenities. 
Van life pros
If you're considering hopping on board the nomadic trend, it's worth exploring some of the pros and cons. One of the biggest pros is the chance to save money, travel, and get a break from the monotony of day to day life. With so many people working from home during coronavirus, it may be the perfect time to ditch the office and city apartment and explore van life. 
Many van lifers enjoy the freedom of living where and how they want. Jessica Rambo, a Marine, mom and veteran artist, has found a way to live an adventurous life with her son and pets in their converted skoolie van, the Painted Buffalo Traveling Studio. And she is able to do something she is passionate about, helping veterans heal and connect through art, with her traveling art studio. 
Another pro is enjoying more of the great outdoors. With a van or RV, you're free to roam as far as you'd like, exploring national parks, landmarks and beaches. 
Van life cons
Some common grips van lifers express are adjusting to living in a small space, difficulty with getting consistent WiFi, vehicle problems and repairs, and sometimes difficulty staying clean.
Hygiene can sometimes be an issue for van lifers. Showering can be a challenge, according to Bailey, who spent almost four months living in a van in New Zealand. Many vans do not have showers, she says, and some have portable ones which are not always convenient or easy to use. If you're traveling in an Airstream or RV, on the other hand, you will have a shower.
Van repairs can vary a lot, depending on the age and condition of your vehicle and the weather conditions. Sometimes, things can just come down to bad luck if something breaks on a vehicle. 
So, would you drop everything and live in a van?
Are you considering trying the #vanlife in 2020? There are so many great van life resources and so many questions to answer.
Here are some resources to check out: