10/26: A Pumpkin-Themed Cooking Experience with N!CK'S and Dustin Kendrick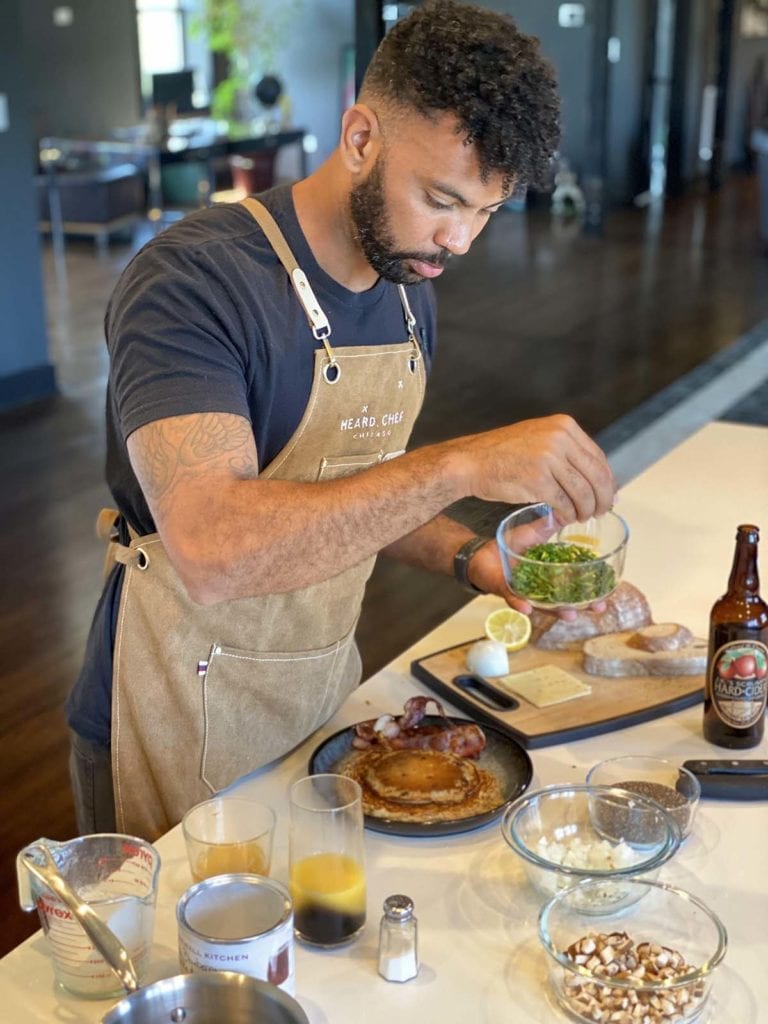 (Sign up now!)
What do you get when you drop a pumpkin? Squash! And what do you get when you combine Dustin Kendrick, pumpkins, and N!CK'S ice cream into one Zoom? #Squashgoals! We could continue being pun-kings but we know we had your attention at 'Dustin Kendrick'.
On Monday, October 26, Dustin will lead us through an evening of witchcraft and wizardry in the kitchen, transforming pumpkin from a decorative squash into a delicious dish. Did you know pumpkin is rich in vitamins, minerals, and antioxidants? No, that is not a trick, but you better believe the evening will include lots of treats! One of those treats will be a pumpkin-y dessert with N!CK'S ice cream – YUM. And instead of dolling out candy, NICK'S will be doling out pints with chances to win free ice cream throughout the evening!
We'll be cooking up a pot of vegetarian black bean chili with pumpkin and pumpkin cookie ice cream sandwiches with N!CK'S for dessert. Dustin will answer questions while we cook. You'll also hear a spooky message from out partners at N!CK'S and you can expect some more Halloween-y surprises.
Here are the details!
What: A virtual (free!) pumpkin-inspired cooking demo with Dustin Kendrick and N!CK'S
When: Monday, October 26, at 6 pm Central
Where: Zoom; sign up here and you'll get an invite and private link prior to the workshop
What you need: We'll share a recipe card with all the ingredients ahead of the workshop so you can get everything you need to follow along!