Nike Launches First Dedicated Maternity Collection
Moms-to-be share maternity-wear recommendations and links: "I heard these leggings are super-soft and my girlfriend wore them her entire pregnancy." "This sports bra is pretty easy to pull down for nursing." "This tank top says it's stretchy, but it bunches weird on my stomach."
And yet, while activewear (in all its compression and elastic glory) can be worn as maternity clothes, very few activewear brands make maternity-specific clothing lines. A quick search shows that Fabletics and Girlfriend have one maternity legging each; Athleta directs you to a page of bump-friendly (but not bump-specific) products when you search "maternity" on their site; and lululemon, alo yoga, Outdoor Voices, and Carbon38 have no results when you search for maternity options.
While working closely with their one-name sports superstars (Serena, Alex, and Megan), Nike realized that motherhood presented a potential drop-off point for women in sports.
"For some, motherhood becomes a drop off point for sport even though it's a time when health and wellness are so important," said a Nike spokesperson. "If you have two to three children in your lifetime, which is an average number for women across the globe, you're looking at 7-10 years of pre, pregnant and postpartum needs when it comes to your sports apparel."
With their new Nike (M) dedicated maternity line, Nike shows that it wants to be there for all stage of a woman's sport, from childhood to motherhood.
"Motherhood should be the start of a new stage – not a stop – in a woman's sport journey," Nike's spokesperson emphasized.
How the Nike maternity collection came to be.
Nike (M) maintains Nike's dedicated to sport science and performance, meaning the pieces are highly engineered and incredibly functional for women in all stages of motherhood. The Nike design team applied data from over 150,000 body scans of women around the world to study how the body grows and changes during pregnancy.
Says Nike's spokesperson, "We also worked closely, throughout the design process, with 30 female athletes who were either pregnant or post-partum to listen to their needs and gather their input and ideas. These included elite and everyday athletes."
The process began three years ago, with over a year dedicated to creating the fit foundation for the Nike maternity collection. After testing 70 materials, the team finalized nine palettes to use across the line's four pieces.
Here's what the four-piece Nike maternity collection includes.
Nike (M) Pullover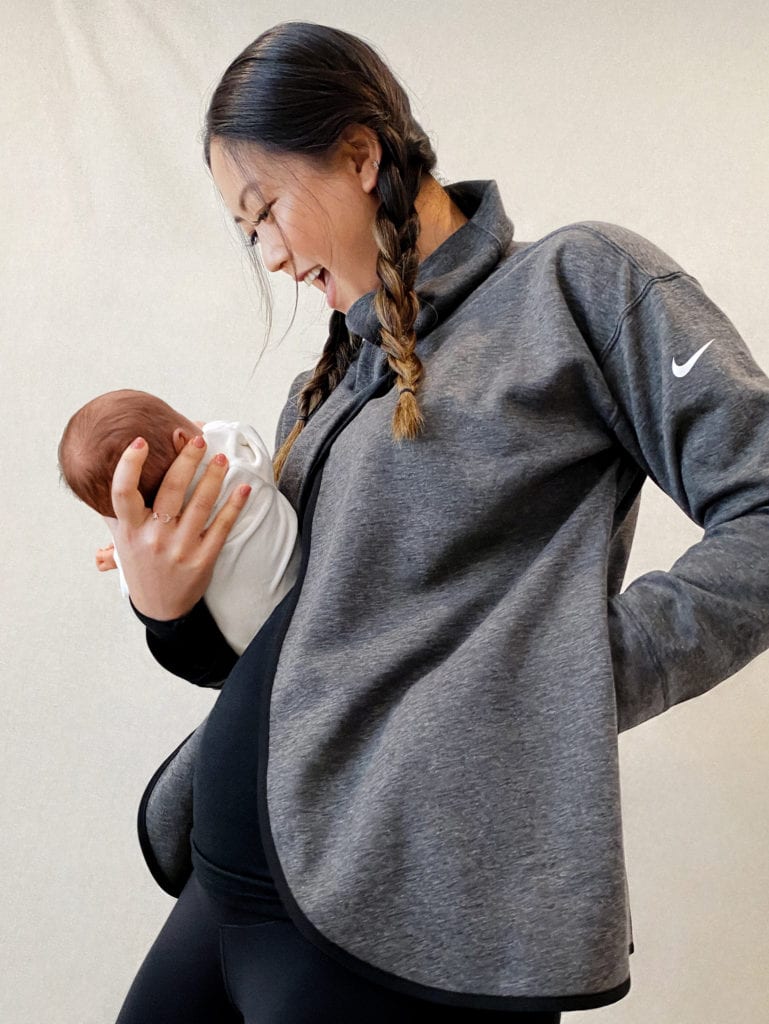 With a tulip design, the pullover can be worn in reverse during pregnancy with a split hem making room for the growing belly. Post-pregnancy the fleece helps keep the baby covered for discreet nursing anytime, anywhere.
Nike (M) Swoosh Bra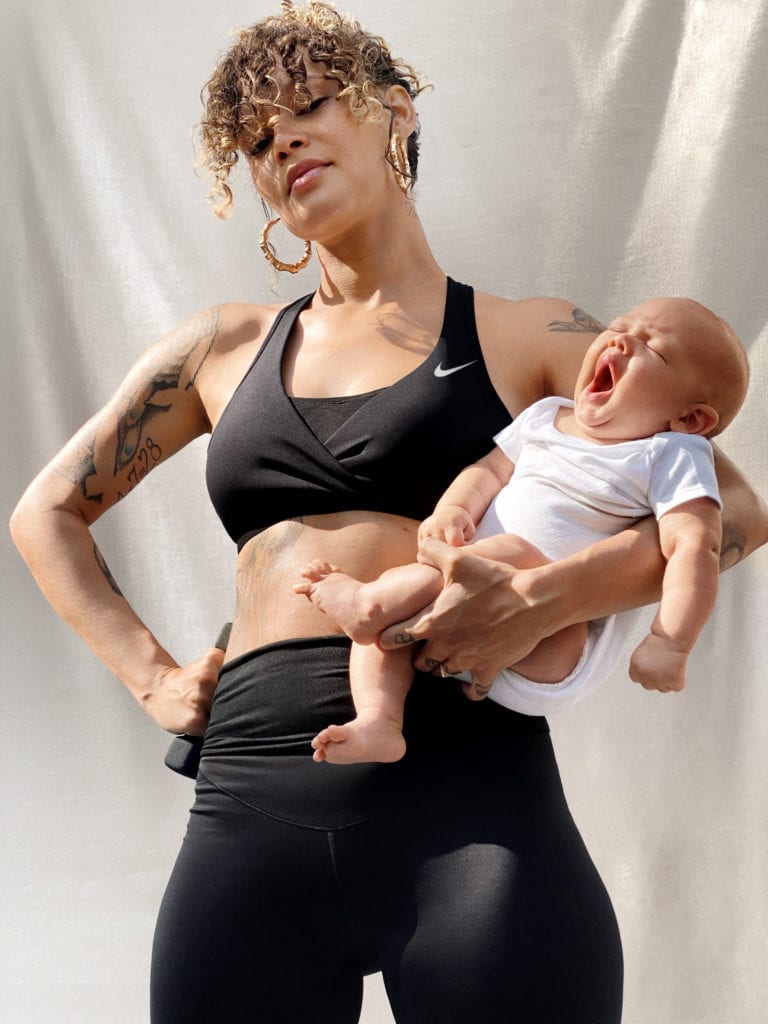 The Nike (M) Swoosh Bra features an elastic rib band slider to move with the body. Its sweat-wicking materials pull double-duty here and help new moms manage any milk leakage while nursing, and extra padding offers extra support. The inside panel can accommodate a nursing pump, and the front panel can easily be moved aside for nursing.
Nike (M) Tank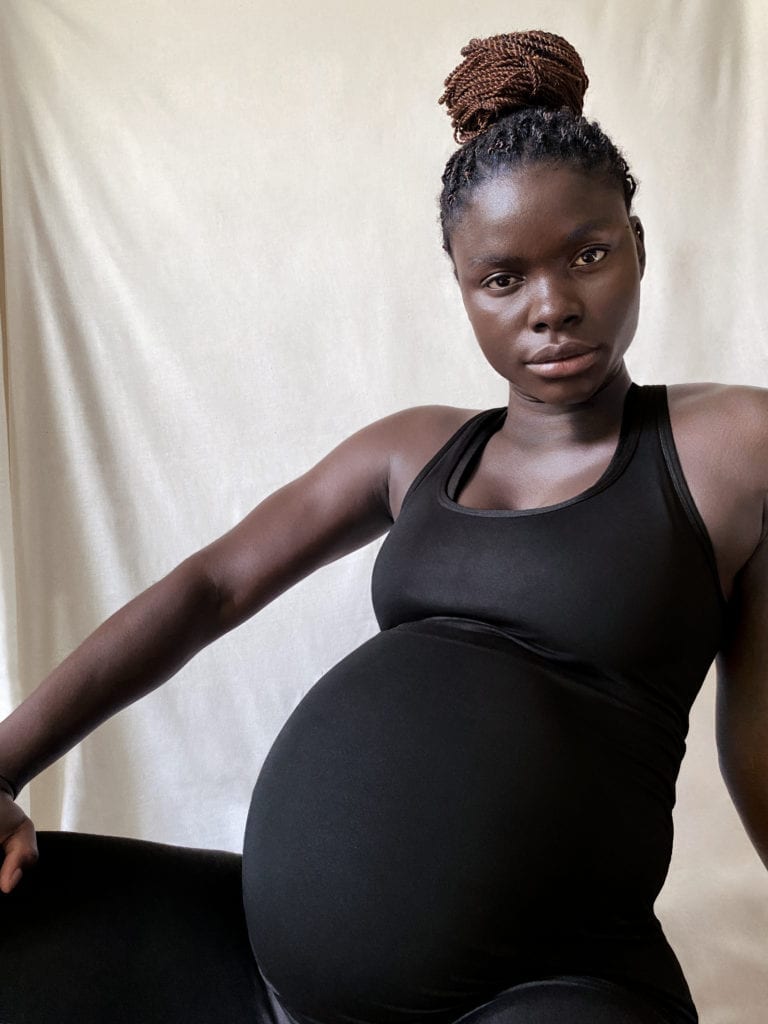 The simple tank is made with all over four-way stretch to grow with the wearer and contains Dri-Fit wicking materials for breathability and coverage. The scoop neck allows for easy nursing. And, bonus: the tank, bra, and tight underwent rigorous stretch testing, maintaining their recovery to original form even after upwards of 17 hours being stretch to their 100 percent max.
Nike One (M) Tight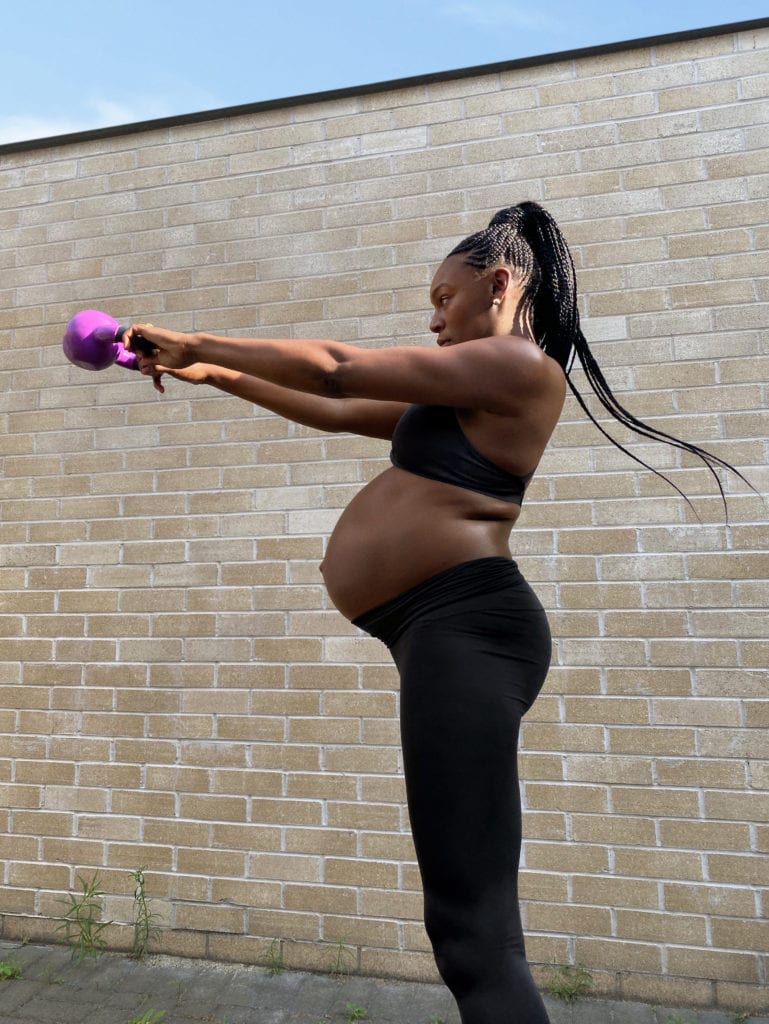 The tight contains Nike's stretchiest fabric with a wide waist band that grows comfortably with the athlete and folds down postpartum. The contour adapts to her changing body, maintaining a flattering shape through all nine months and beyond.
Find out more about the Nike maternity collection here.