How to Transition Summer Skincare to Fall Skincare
As the seasons transition from summer to fall, you may adopt more fall friendly meal prep tips. Cooling foods may be replaced with apples and pumpkins from your fall haul, while others may look to more grounding foods to get them centered after the carefree days of summer. Besides updating your menu and wardrobe choices, it's essential to transition your summer skincare routine to more fall friendly skincare practices.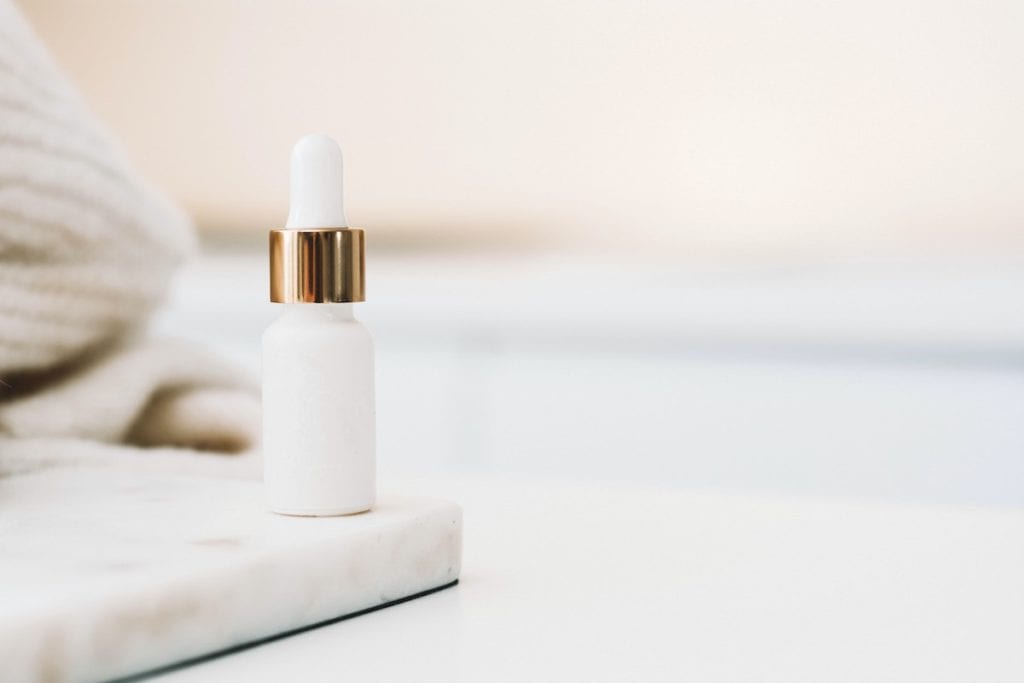 Six steps to add to your fall skincare routine
The fall season brings with it blustery winds, cooler temperatures and more time spent indoors with forced-air heating. These conditions can make your skin feel dry, dull and itchy. This fall (and winter), keep your skin soft, glowing and gorgeous with some of our favorite skin care tips that will leave your skin feeling healthy and happy well into the holiday season.
1. Exfoliate
Skin cell buildup is one of the main causes of acne and breakouts, which is why exfoliation is an important element to skincare. Gentle exfoliation removes dead skin cells from the surface of the epidermis and relieves your body of dry, dull skin to free pores while leaving skin feeling clean and refreshed. However, exfoliating during the summer months can be tricky.

Essie Button, beauty blogger says, "Exfoliating can be risky during summer when there's constant exposure to the summer sun, which is why the fall is one of the best times to remove dead skin cells, especially by using plant-based exfoliating products, more specifically, AHA-rich products. Alpha Hydroxy Acids (AHAs) help free the skin from congestion and are very effective exfoliants. Plus, this ingredient isn't too harsh on the skin."
Another one of our favorite ways to exfoliate is by using citrus peels and repurposing them into a homemade body scrub, which leaves skin silky smooth. You can also try dry brushing, which allows moisturizers to better penetrate your skin, helps circulation and  supports the lymphatic system.
2. Hydrate
Water is essential for our bodies and our skin to work at their best. One simple way to support healthy skin is by staying hydrated. It can be difficult to sip cold water during the cooler fall and winter months, so instead of drinking chilled water, try some warming herbal teas like cinnamon, ginger or peppermint. You can even sip on a mug of warm bone broth. Bonus: Bone broth is loaded with collagen, which is great for your hair, nails and skin.
3. Load up on Vitamin C
Cooler weather usually has us reaching for our Vitamin C supplements, but don't forget your skin. Adding Vitamin C to your skincare routine boosts your skin's defenses and provides antioxidant support. Healthy skin provides a natural barrier, keeping in the good stuff and keeping out the bad stuff. Vitamin C can rejuvenate skin cells leaving you with a bright, clear complexion, while helping to create a healthy, strong skin barrier, but you can also use Vitamin C as an oral supplement too.
4. Minimize hot baths and showers
There is nothing more luxurious than a hot bubble bath or shower after a long day, but unfortunately, hot water can quickly dry out skin. Minimize your time spent in a hot bath or shower and opt for warm water instead. If hot bubble baths and showers are absolutely non-negotiables, (I hear you) then replace some of the lost moisture from your skin by using a high quality moisturizer like tallow or soothing body butter.
Wendy Gardner, aromatherapist and Skincare Alchemist at Glow Skincare also recommends using Shea butter.
"Shea butter is very protective and provides the skin with vitamins A, D and E, so look for Butyrospermum parkii (shea butter) on the ingredients label of your moisturizers," she says.
If you want to take it one step further in protecting your skin, you may even consider getting a shower filter that removes harsh, drying toxins like chlorine and fluoride from your shower water. 
5. Moisturize with oils
During the fall and winter months, skin benefits from the application of nourishing oils, especially if you live in an extremely cold climate with bone-chilling winds and freezing temperatures. (I'm looking at you, Chicago). Apply an oil like grapeseed or sweet almond oil before bed to help your skin feel hydrated and replenished. Don't forget to apply it to your hands and feet too.
Eden Gilliam, a certified esthetician and owner of Eve Milan NY agrees and recommends moisturizing from head to toe with the two M's – milk and magnesium.
"Start adding nice warm milk baths into your skincare routine to give skin the extra TLC it deserves after being out in the sun or in the pool throughout the summer months," she suggests. "Adding magnesium flakes is another great way to relax the body, soothe the skin and give your digestive system a little boost as things slow down heading into the fall season."
6. Rest
After the carefree days of summer, you may not think to rest, but Gilliam says rest isn't only good for the body, but it's also good for the skin.
"As the earth enters into a new phase of orbit, give your body that time to rest and heal," she advises. "When you rest, your skin also has a chance to restore itself preventing you from getting things like dark under-eye circles, so pay attention to the seasons and glow with the flow."
As summer comes to a close, remember these six skincare tips and transition your skincare routine from summer to fall with ease. Your skin will thank you for it!