How to Prepare for the Holidays in Summer
Beginning at the end of October, I feel like my life looks like that iconic scene from Home Alone. You know the one—when the entire family is running through O'Hare Airport trying to make their flight. Unlike the McAllister family who eventually makes their plane and can sit back, relax and enjoy their flight, I won't stop running like Rudolph well until the New Year's holiday.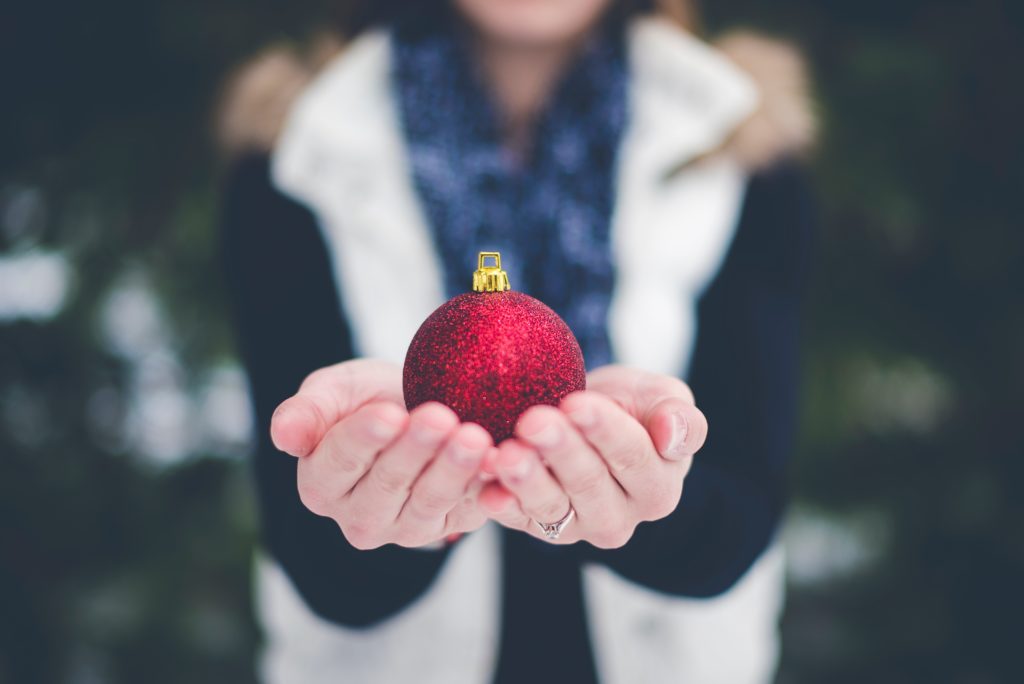 Growing up as a kid, my father would jokingly ask me and my mom if we could skip Christmas. (Yes, that's right people, my Dad is literally Luther Krank from Christmas with the Kranks). Now, as an adult, I fully understand where my dad was coming from and why he wanted to skip the most wonderful time of the year—it's stressful. And I am not the only one who thinks that.
Tiffany Lousie, LCSW, professional coach and author, says, "I believe that most of the stress surrounding the holiday season comes from expectations that can lead to disappointment. Our culture, and every Target commercial for that matter, helps us create expectations for how magical the season will be—that our family will not only behave, but that every moment will be seamless, full of laughter around the fireplace, and steaming mugs of hot cocoa. However, those expectations for perfection are usually unrealistic, and when our real lives don't measure up to our Pinterest boards, we can feel really lonely, disappointed, and disconnected at this time of year."
However, over the past few years (being the type A personality that I am), I have found ways that have helped me prepare for the holiday season beginning as early as July. Here are five ways I prepare for the holidays well before the actual season has begun.
#1 Bake holiday cookies
I know the last thing you may want to do in the middle of summer is turn on your oven and bake, but stay with me here. Do you ever get these grandioso ideas of attending a cookie exchange with family and friends and having the perfect holiday cookie that looks like it is fresh off the baking rack of a Pinterest board? When the actual event rolls around you are so stressed with work, shopping for everyone on your list and spreading yourself too thin by saying yes to every holiday invitation, you eventually say, "F*ck it," and end baking a batch of basic (yet classic) chocolate chip cookies from store bought dough. (Been there before!)
This summer, start looking for holiday cookie recipes you may want to bake this holiday season and if there is a rainy summer day, bust out a recipe and test it out. That's what I did last August. Trust me, your co-workers, friends and neighbors won't mind  taste testing. Need some recipe ideas? Check out the seven holiday cookie recipes I tested out last summer.
Tip: If you find a recipe you really love, make the dough ahead of time and keep it in your freezer so when December rolls around, all you have to do is defrost, bake and decorate!
#2 Make a list
If you and your family exchange gifts during the holidays, start paying closer attention to things they say when you are hanging out at all of those summertime backyard BBQs.
For example, last year during the Fourth of July holiday, I was sitting outside with my cousins as the family grilled up a delicious dinner and I found out one of my cousins really liked trains, so I made a note on my phone. Then, when December rolled around, I purchased my cousin a coffee table book from the Smithsonian Collection that was all about, you guessed it, trains! (I even included a train conductor hat because why not). Take what you learn from conversations with family and friends this summer and make a note for some future shopping inspiration.
#3 Pick names now
If you and your family don't shop for another, but do something else like a Secret Santa or a grab bag gift instead, draw names early. That way, you aren't left with only one month to scramble for your Secret Santa, but instead, you have access to multiple months to really invest in a thoughtful gift instead of resorting to a Starbucks gift card. (Unless that is what they really, really want).

Tip: Instead of simply drawing names, have family members complete a mini bio that includes their favorite color, food, stores and any other fun random facts about them that may be helpful to the shopper.
#4 Order holiday cards
Why wait until November to start designing your holiday cards when you can start now? Pick a theme and a picture (or schedule a family/friend picture while calendars are still pretty open) and place your order now. Then when the cards arrive, start addressing them while you watch a movie on a low key night in, so by the time November rolls around, you will be sending your holiday cards early instead of dropping yours in the mail on December 26th. (New Year's cards are the new Christmas cards, right?)
#5 Start shopping
If you already have an idea of what you would like to get your family members and friends, start shopping now. I know everyone likes to wait until Black Friday or Cyber Monday, but if you already know who your Secret Santa is or what your parents want, why not start looking for deals now? They are out there, people! Don't wait to do all of your holiday shopping until December. You (and your wallet) will be grateful that you took the time to spread out your holiday spending this year.
Tip: If you absolutely cannot imagine purchasing holiday gifts in the middle of summer, then start setting aside $10-$20 a week to budget for holiday gifts at the end of the year. You will be thankful come December when you already have funds set aside for gifts—and if you want to go one step further, we have a guide to creating your holiday budget right here.

Now that you know how you can better prepare for the holiday season, what are you waiting for? There are only 150 days until Hanukkah and 153 days until Christmas. 'Tis the season!