11 Ways to Get Creative with Citrus Peels
If you are fond of fruit, especially citrus fruit, you may find yourself with a trash can full of citrus peels each week. Grapefruit peels, lemon peels, lime peels, orange peels. You get the picture. Whether you are trying to reduce food waste or are finding a way to limit what you toss in your kitchen compost, here are eleven creative ways you can repurpose citrus peels.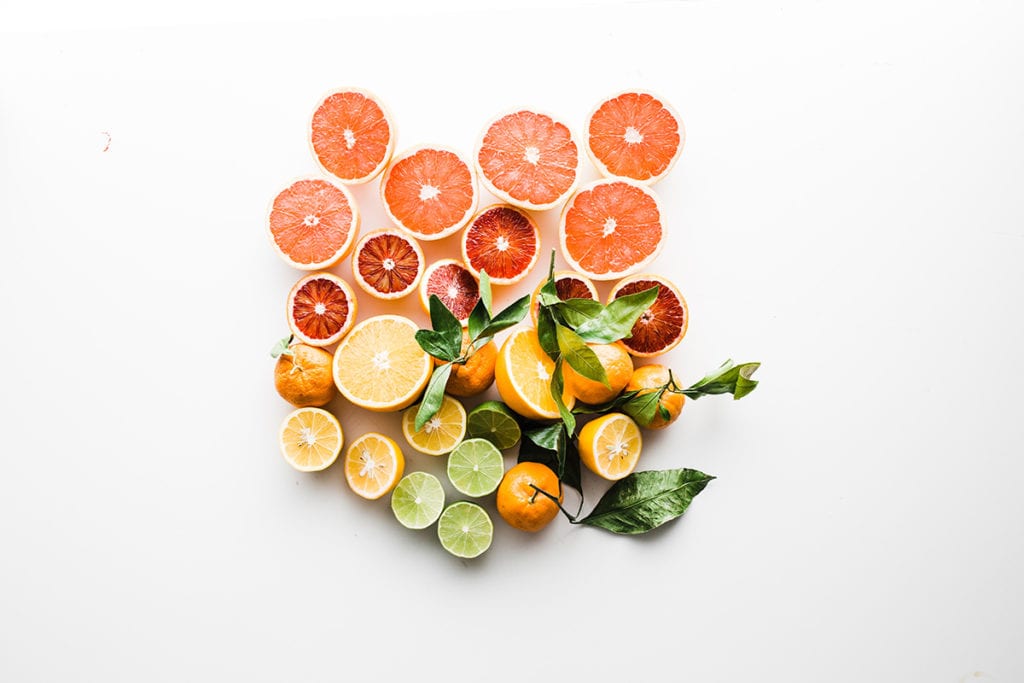 #1 Air freshener
If you don't have an essential oil diffuser, save yourself an online order and make your own air freshener. Simply grab a pot and boil some water then add your favorite citrus peels to fill your home with a fresh and invigorating scent. Just be sure to keep an eye out on the stovetop; you are actively using a lite burner, after all.
#2 Bath infusion
Elevate bath time by adding a few of your favorite citrus peels. The essential oils found in citrus peels can be an excellent addition to your evening bubble bath and can even boost your mood, ease inflammation and help induce relaxation.
#3 Body scrub
Citrus peels make an excellent exfoliant because of their natural coarseness. To make a citrus infused homemade body scrub, simply dry out your citrus peels then grind the dried citrus peels in a blender or food processor. Combine with your favorite homemade salt or sugar scrub and enjoy a fresh scent as you embark on some serious self care.
#4 Candy
One of the most delicious ways to repurpose citrus peels is by turning them into candied citrus peels. Mira Rakicevic, co-founder of ComfyLiving, says, "Candied oranges are a fantastic way to use the peels and enjoy a chic sweet."
Here's how: peel oranges in vertical strips, then line them up one on top of one another and cut them in long strips of about the same size. Bring a pot of water to a boil and place the peels in the boiling water for a few minutes then place them in ice-cold water. Repeat this process a few times to remove the peel's bitterness.
Next, make a simple syrup of one cup of sugar and one cup of water. Bring the syrup to a boil, put the orange peels in, simmer on low heat for an hour then remove the oranges and lay them out to dry before storing.
If you are already planning for the holidays, consider making multiple batches and placing in cute mason jars to include in your annual gift exchange or to use as a host/hostess gift. 
#5 Create a natural cleaner
If you are a fan of natural household cleaners and love making your own, but don't love the vinegar smell, add some citrus peels to give your natural cleaning products a fresh citrus twist.
Sara Young, Managing Editor at Parenting Pod, further explains, "The acid found in the citrus helps get things clean, also citrus peels have been found to have antibacterial properties."
#6 Deodorizer
Citrus peels, like lemon peels, absorb odors, so if you are looking to freshen your fridge or have your trash not smell like, uh trash, toss a few lemon peels in your fridge or at the bottom of your kitchen trash can for a fresh scent. You can also throw a few peels down your garbage disposal and run it for a few seconds to freshen things up down there.
Citrus peels can even be used to freshen up a closet or drawer. Simply dry out your citrus peels and place them in a small satchel, then stick them in a sock drawer or hang in your closet to keep your clothes smelling clean and fresh. Just remember to replace them every once in a while.
#7 Drink garnish
Dried citrus peels are a lovely addition to beverages like cocktails, mocktails and teas. Simply scrape away as much of the pithe as you can (the pithe is the white spongy part of the peel) then let the citrus peels dry out in a single layer. Once the citrus peels are completely dried out, which could take a few days, store them in an airtight jar away from direct sunlight and use as needed. Cheers!
#8 Enhance recipes
Just like citrus peels garnish your favorite drinks, citrus peels can also enhance recipes like baked goods and meats like braised chicken, but one of the easiest ways to enjoy citrus peels is by creating your own signature seasoning like homemade lemon pepper seasoning. Lemon pepper seasoning is a great go-to spice that gives the most basic, and sometimes the most boring dish, a fresh flare. Simply dry out lemon peels  like you would to make a drink garnish, then grind into a powder and combine with salt and pepper. That's it!
#9 Infuse olive oils
Darcy Ogdon-Nolan, Owner of The Bircher Bar, recommends using leftover citrus peels to create infused olive oils for salads and other recipes. She instructs: Mix one heaping tablespoon of any grated citrus rinds with one liter of olive oil then set in a cool dark place for two weeks so the citrus flavor can infuse the oil. "The result is a beautifully subtle yet fragrant oil that is perfect for fresh salads."
#10 Loosen up brown sugar
Citrus peels can be used to loosen up bags of brown sugar that may be in your kitchen pantry. Young says, "Add somewhat dry orange peels to your sugar to get it to loosen up. The moisture that is in the peel will bring moisture back to the sugar and break it up for you to use."
#11 Natural fire starter
Young also recommends using citrus peels to start a campfire. Oranges in particular work the best.
"The oil in orange peels can help fuel fires, so this is a natural way to help start fires," she explains.

Citrus peels don't have to be destined for the kitchen compost pile. Simply channel your creativity and repurpose your leftover citrus peels with one of these ideas and add a fresh citrus scent to your day no matter how you decide to repurpose them.
Let us know!
Did this post help you get closer to achieving one of your goals?