Six Reasons to Eat More Apples and Pumpkins This Fall
The fall season brings with it brightly colored foliage, crisp fall air, cooler temperatures and delicious fall produce, including grounding root vegetables perfect for all of your fall meal prep. Although there is so much to love about the fall season, we are particularly fond of fall apples and pumpkins. As if you needed any more reasons to love apples and pumpkins, here are a few more to add to your list.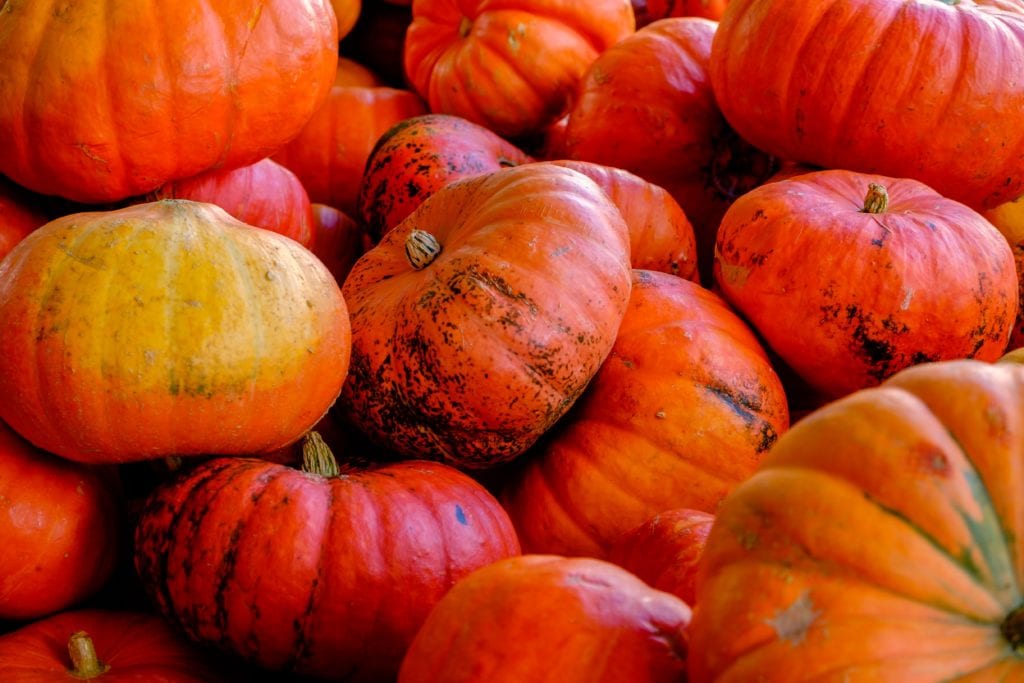 Apples
#1 Apples are easy to enjoy
The USDA considers one small apple as one serving of fruit, so if you are looking to increase your daily servings of fruit, grab an apple. Plus, apples are easy to grab on the go and can be conveniently packed for the day ahead without much fuss. Simply wash and enjoy or cut into slices so you can easily dip them in your favorite nut or seed butter spread like pumpkin seed butter. (See pumpkin section below).
#2 Apples are versatile
Apples are incredibly versatile and can be eaten in a number of ways. Enjoy them raw on their own, atop a fall salad or in a morning bowl of oatmeal. Apples can even be used in your favorite fall desserts like apple pie. A super simple way to enjoy apples is to sauté them in a pan with a small spoonful of coconut oil and a dash of cinnamon. Top with crushed pecans or walnuts for an added crunch and enjoy!
#3 Apples last a long time
Nothing lasts forever, but apples come pretty darn close. Freshly picked apples can last roughly 2 to 4 weeks when stored on your kitchen counter. For best results, store in your refrigerator crisper, where they can stay fresh for up to 6 to 8 weeks. All of those October apples can be used to make your family's favorite holiday dessert come the holiday season.
Pumpkins
#1 Best for baking (and cooking)
Just like fall apples, pumpkins are the perfect fall baking (or cooking) partner. When most people think of pumpkin, they think of pumpkin spiced lattes or pumpkin pie, but pumpkin is good for more than just coffee flavored beverages and dessert.
Maggie Michalczyk, registered dietitian and pumpkin expert notes, "Pumpkin is a good source of vitamin A, C, E as well and fiber and potassium. You can't go wrong adding it to just about anything sweet or savory this fall!"
Pumpkin can be used in a number of recipes including:
#2 Get more magnesium and plant protein from pumpkin seeds
One of the best parts about carving a pumpkin is saving the pumpkin seeds for roasting. Michalczyk says, "Pumpkin seeds are also a great source of magnesium –a very important mineral for working muscles and good sleep! Not eating meat? Pumpkin seeds are also a great source of plant protein. Sprinkle them on your salads all fall long!"
Although roasting with a small sprinkling of salt is delicious all on its own, get creative in the kitchen and try out some fun new flavor combinations like:
Cinnamon + Sugar
Chile Powder + Ground Cumin + Paprika
Dill + Garlic
Dried Oregano + Parmesan Cheese
Honey
Sriracha
Turmeric + Curry
Vinegar + Sea Salt
Bonus: Pumpkin seeds may even help with better sleep and maintaining healthy hormones.
#3 Save money and make your own pumpkin seed nut butter
Most people think of saving pumpkin seeds for roasting, but you can also use them to make a batch of homemade pumpkin seed butter. Need some recipe inspiration? Try these recipes for simple pumpkin seed butter or spiced pumpkin seed butter. Enjoy as you would traditional nut butter or other seed spreads: in your morning bowl of oatmeal, in your smoothie, slathered on a fall apple or straight off the spoon. Don't worry, we won't judge you.
Apple and pumpkin picking season is upon us, so plan your trip to apple orchard and pumpkin patch and stock up on these two fall favorites.