What to Expect from Your First Encounter With a Naturopathic Doctor
[Disclosure: This article was created in partnership with Haven Chicago. As always, aSweatLife only features the people, places and things we truly love.]
Checking into your first appointment with a naturopathic doctor can feel different from a general practitioner—somewhere between CIA-job-interview and meeting a therapist for the first time. Naturopaths exist on the spectrum of medical care to "establish optimal health by supporting the person's inherent self-healing process." And self-healing—it seems—is a little more history-intense.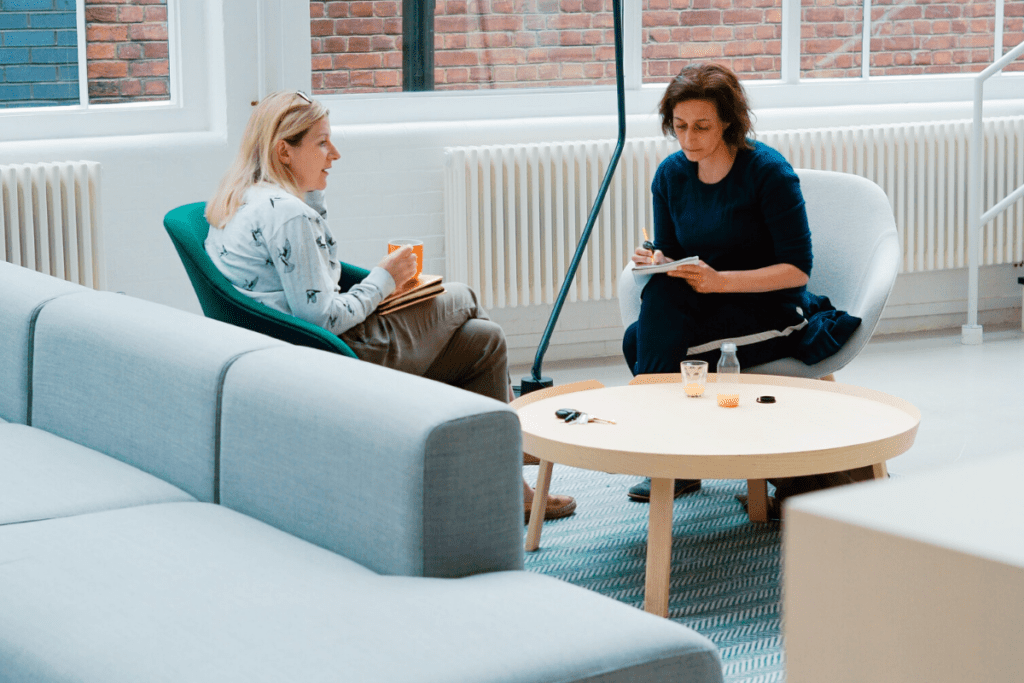 And as this kind of doctor becomes increasingly mainstream, you may consider taking the plunge: either in conjunction with a Western medicine doctor or seeking a naturopath as your primary care physician. But if you're dabbling in naturopathic medicine for the very first time, the process and the path to "self healing" can seem ambiguous.
We dug into the process—from initial meeting to treatment —with three patients who have been through all of it with the doctors at Haven Chicago, Dr. Kolby Ourada, ND and Dr. Alex Orton.
Why see a naturopathic doctor?
For Christina Carrdellio, the goal for seeing a naturopathic doctor was to find some clarity after years of searching for answers.
"I was having issues with weight, bloating, sleep, upset stomach," Carrdellio said, noting that she'd been through a gauntlet of care—everything from being put on the HCG diet, being "food shamed" and having her hormones tested and retested. "I knew something was wrong and I started to feel just tired. There were days when I just didn't want to get up."
Carleigh Ferrante wanted to get to the bottom of what she suspected was a hormonal imbalance, but after seeing several doctors, she wasn't satisfied with the treatments she'd been offered.
"I did not want to treat the symptoms, I wanted to get to the root cause," Ferrante said. "So, I sought out a holistic practitioner and found Haven. The main issues I wanted to address were skin issues, bloating, fatigue, and lack of a menstrual cycle."
Julia Lynch just wanted to find answers for her "tummy troubles."
"I have been diagnosed with IBS and have been to Western medicine doctors, but I did not have wonderful experiences and in many cases was provided treatments that felt very temporary," Lynch shared. "I have consistently been on the hunt for answers."
What happens when you go to a naturopathic doctor?
The process of onboarding at Haven is thorough, to put it mildly. The doctors are interested in every aspect of your health, from exercise, to energy levels, to one's sex life, to the things you do in bathrooms.
"It rivaled my therapist in terms of depth," Lynch said. "I can't tell you that I imagined I'd be asked about the quality of my sex life when I walked into my first appointment."
Ferrante's onboarding followed a similarly thorough, multi-step process. She talked about health goals with Dr. Ourada on an initial call. That was followed by an in-person appointment when the doctor asked more in-depth questions. At a third appointment, the doctor ran a few tests. And with all of that information, the doctor presented a three-month plan for her.
"For the first time I actually felt heard by a doctor … He listened to my full story and he asked questions about my personal life that most doctors I've been to in the past wouldn't even think about," Ferrante said.
Carrdellio has been looking for answers for a while, so she's seen her share of tests.
"I've done blood, spit and urine testing in the past," she said, noting that at Haven, a blood test, hair test and a practice called iridology (an examination of the eyes) are the key tests the doctors ran.
What sort of treatment plans can one expect from naturopaths?
Haven's plan for self-healing includes three distinct pillars: detoxification, nutrition, and vitality. Those three pillars vary from patient to patient, but they reinforce the same basic principle – that healing takes care and attention to the mind, body and soul together. That treatment plan comes with information on detoxifying treatments, food intolerances, supplement recommendations, and recommendations to reconnect to yourself through everything from journaling to spending time in nature.
For Lynch, that three-month journey reinforced that there are no quick fixes.
"Although Kolby and Alex preach a very rigorous diet and lifestyle, they approach the journey with a lot of grace and patience and often remind patients that nothing is going to be quick or short term and that the entire process is most successful when you do baby steps little by little," she said.
Ferrante told me that eating well and exercising were second-nature to her by the time she found Haven, but a new focus on mindfulness gave her a renewed sense of wellbeing.
"Kolby taught me the importance of things like dream journaling, meditation and even just simply learning to breathe properly," she said.
For Carrdellio, it's not about taking a ton of supplements; in fact she says she's on far fewer now. It's about being "conscious of things that might be healthy" but aren't healthy for her. Through it all—a plan that included things like avoiding the combination of fruit and sugar, daily dry brushing, cold showers, and using castor oil packs—she says she's experienced a better understanding of herself.
"My attitude towards health has changed," Carrdellio concluded. "I'm kinder to myself, I'm starting to understand myself, and I'm sleeping through the night.
For more information on working with Haven – including a new special online plan – click here.