June 8: Marquita Anderson Leads the First in a 4-Part Series About Race in Wellness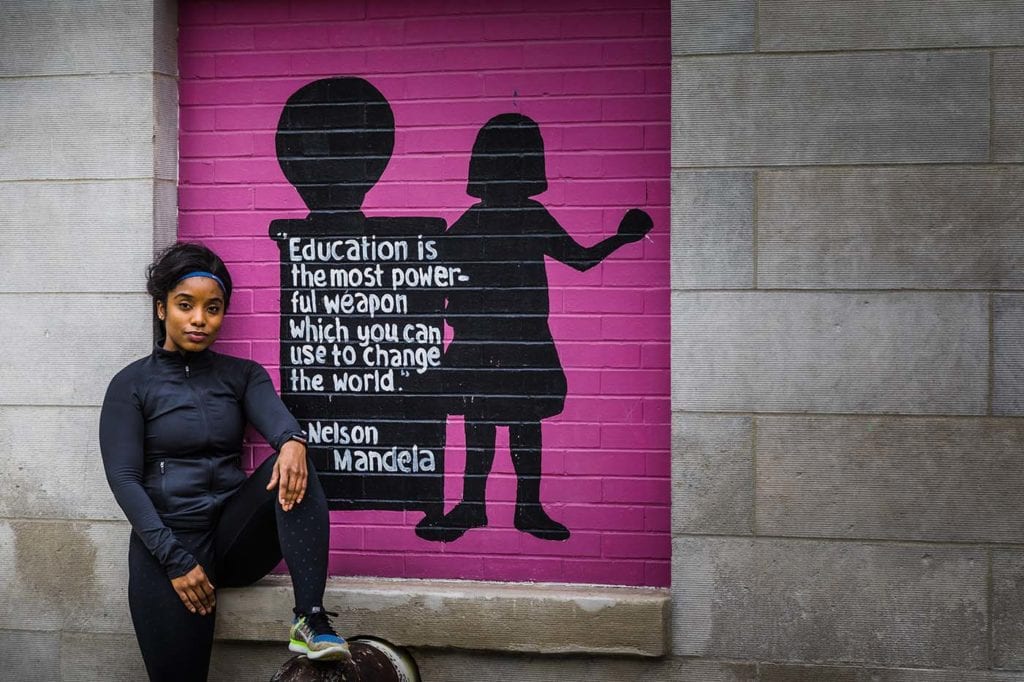 We're committed to doing something about the systemic racism and oppression that exists in America today – and we have our community to thank for that. Marquita Anderson will moderate an evening to discusses power, influence, and the wellness industry.
Expect to listen, to reflect and to be called to action.
Marquita Anderson is a producer at Chicago's NBC 5 who is deeply passionate about fitness. And she'll start the evening with a conversation.
You'll hear from NT Etuk, founder/CEO of FitGrid, fitness technology company – the boutique fitness industry's first SaaS solution to fuel studio owners with the data and tools they need to strengthen instructor-client relationships, improve retention, and drive greater revenue.
You'll also hear from David Carson, founder of 24Life Owner, a Nike MASTER TRAINER, and is on the On Your Mark Studios Leadership Council. David has spent his career as everything from a professional athlete to training professional athletes and recently shared this.
Jeana Anderson Cohen from aSweatLife will then share a training used to create a basis of connection first in difficult conversations. Then we'll break out into groups to create a vision for what's next (and aSweatLife will go and help bring it to life).
And this is the first in a series of digital events that will ladder up to IRL engagements as soon as we can gather.
We'll host the event in a private Zoom room. If you don't have Zoom, you can download it here!
Here are the details!
What: This is the first in a series of digital events built to start conversations around race in wellness. First, we'll listen. Then we'll learn. Then we'll plan.
When: Monday, June 8, at 6 pm Central
Where: Zoom; you'll get an invite ahead of time
What you need: Bring yourself, your friends, and an open mind.