Confession: I Don't Want Quarantine to End
As many businesses slowly begin to reopen their doors after the COVID-19 pandemic, many people are looking forward to returning back to business as usual. That means heading back to the office, hitting the gym and meeting friends for cocktails and happy hours on restaurant patios.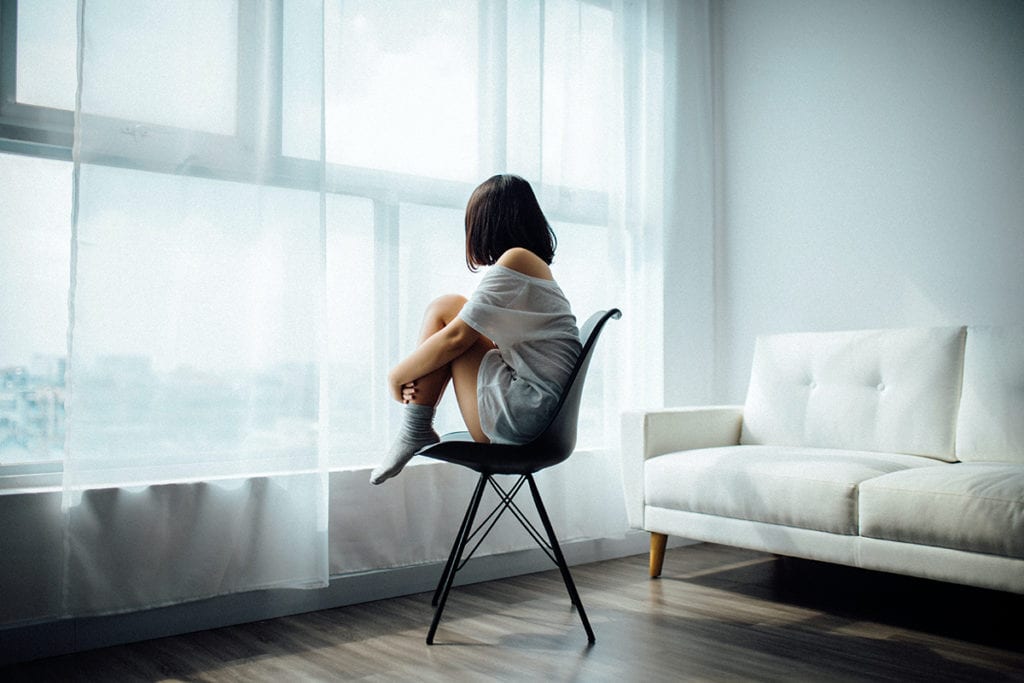 Not me. I don't want quarantine to end. I most likely find myself in the minority of people who share this sentiment, but I also know I am not alone. Dr. Patricia Celan, a Psychiatry Resident at Dalhousie University says, "While many are lamenting the difficulties of quarantine, it's perfectly reasonable and secretly common for some people to prefer the low-pressure lifestyle of being quarantined."
For people who have not been sick, lost a loved one or lost a job as the result of the pandemic, life has forced us to pivot in more subtle ways. At-home workouts, strategically planned grocery trips and working from home may have become the new norm.
While shelter-in-place comes with its own set of stressors, there is also a certain comfort that comes from being cocooned with daily routines limited to only a few permissible activities. Shelter-in-place and statewide stay-at-home orders provided the chance to do nothing without the feelings of guilt or shame. (I can't be the only one who enjoys waking up knowing I have nowhere to be and nowhere to go for the entire today).
Life before quarantine
Before quarantine, my alarm clock would ring at 6am and I would head to the gym for an intense workout class whether my body felt up for it or not. After class, I would head home for work (I usually WFH so this wasn't a big change for me) and fill my afternoons with errands. Evenings included possible plans with friends (sometimes politely saying no) while weekends were spent traveling from time to time.
Although my schedule may not have been packed with dinners, events and happy hours, society's standards make me feel like we should be doing these things, even when we aren't. For example, on the off chance you decide to say no to something and stay in for a cozy hygge night at home, we still risk the dreaded feelings of FOMO (we have social media to thank for that).
Life during quarantine
All of this changed during quarantine. No longer did I have to set an alarm clock for my morning workout classes. I could simply allow my body to naturally wake up when it was ready, which meant I clocked an additional hour and a half of sleep each night. It may not seem like much, but when you add that up over one week's time, I could potentially be missing out on almost eleven hours of extra sleep each week. (No wonder I always look so tired with dark bags under my eyes.)
My morning workouts still happened, but I took the time to listen to my body and actually asked myself every morning what form of movement I was up for on that particular day. Sometimes it was a gentle 20 minute gentle yoga session; other times it was a long outdoor run. The point is I didn't force myself to get up early and crush a workout at the gym when my body just wasn't feeling up for it. I gave myself the permission to be present in the moment and decide what is best for me, my body and my health instead of what society says I should be doing—sweating it out at the gym before I embark on a busy day.
When it came to making plans for the evening or deciding whether or not to plan a weekend trip, I didn't have to worry about any of it because there was simply nowhere to go. With shelter-in-place orders and travel bans, I didn't have to make any decisions. There was no overwhelm of making a decision (and subsequently a self-induced episode of analysis paralysis) of what I should do tonight or this weekend because there was nothing to do and nowhere to go.
Dr. Celan says, "During quarantine, the constant social comparison and regular FOMO is no longer a factor, as everyone is equally restricted." I felt that in how I didn't have to worry about what others may be doing because everyone was doing the same thing – staying home, embracing boredom and getting super creative.
Why I don't want quarantine to end
For many of us, quarantine offered a unique opportunity for rich personal growth and discovering what is most important to us in life. Nancy B. Irwin, Clinical Psychologist, explains, "One of the silver linings of this challenging time is that we get to see what is truly important to us: health, simplicity, gratitude for all that we have and honoring one's own choices with no pressure to keep up with the Joneses."
Ginger Houghton, LMSW, CAADC seconds that sentiment by saying, "While some people experienced a significant increase in stressors and demands (think parents and families), other people have enjoyed the transition to a simple life that has lots of rooms for leisure, connection and activities that recharge them. From naps to DIY projects to reading a book, coronavirus has brought many people back to activities and people they truly care about. Many people are worried about losing those opportunities and returning to their regular routine."
Quarantine forced us to embrace the simpler things in life that oftentimes get overlooked because of the fast pace of life. Cooking at home, having heartfelt conversations with loved ones, listening to our bodies, sleeping, sometimes even simply just being. Some people flourish in isolation, particularly introverts and highly sensitive people like myself. Although I cannot wait to run out to the salon and get my naturally darker hue highlighted back to a brilliant blonde, I will never forget the beauty of quarantine.
If you find yourself feeling especially anxious about the end of quarantine, Ashton Burdick, MA,NCC,LCMHC is encouraging her clients to think about the aspects of this new lifestyle they want to keep and how to make that happen.
"Can they discuss with their employer the option of working from home more or find a job that will allow it?" she asks. "Can they find ways to cut their commute? Can they practice boundary setting and saying no to unnecessary events to allow more time for what's most important to them?"
The end of quarantine doesn't have to be the end to this new lifestyle. You only need to find new ways to pivot.