How to Maintain Boundaries While Working from Home
Work from home life is a blessing and a curse. It's almost blissful to throw laundry in the washer in between meetings, sneak out for a midday run, or to be able to cook an elaborate lunch. On the other hand, when your office and your home are one and the same, it is difficult to remember where one ends and the other begins.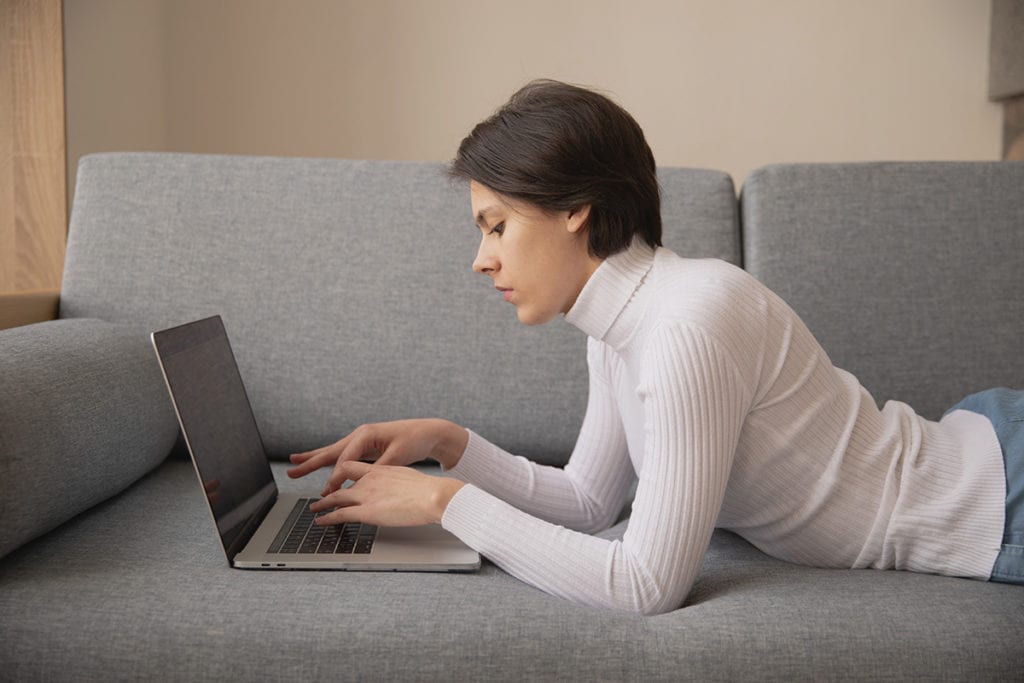 In our current world full of social distancing, many of us are now working remotely than ever before. Whether you're new to working from home or you're an old pro at the remote life, learning to maintain boundaries is essential to maintaining some level of sanity and stability. Here's our best bets for unlocking your perfect (home) work / life balance.
Commit to a cut-off time with non-work appointments
Make it a habit to end your day at a specified time with an end of day activity like going for a walk, listening to a podcast, or calling a friend. Add your daily activity to your work calendar to signal that it is time to sign off, and uphold your commitment to your non-work activity. Without your end of day commute, this transition appointment not only reminds you to stop working, it helps move you into the second phase of your day.
Use your away message
Does your work use a chat app like Slack or gChat? Working remotely is the ideal time to bring back the tried and true away message.
This is different from your old AIM away message with its music lyrics and secret references. Work away messages should cut to the point of what you're up to or simply when you'll be back. Throw up a message when you're in meetings, eating lunch, working out, or otherwise just don't want to be disturbed from deep work time. Your coworkers will respect that you've stepped away and if you've given them a time that you'll be back, they can trust that they'll hear from you then.
Make time for movement
When you're working remotely, you aren't running from meeting to meeting, which means you might get glued to your desk. Set aside time in your calendar – even just five minutes – to step away from your desk. Use this time to stand up from your desk and stretch, walk around your apartment, and drink a glass of water. If your schedule allows, block time for a midday workout to help maintain boundaries even further. 
Use "scheduled emails" if you must work after hours
If you're pulling a late night to complete work that isn't technically due at that moment, use your email's scheduling tool to set the email up to send the next day, during work hours. Sending emails throughout the night not only makes it appear that you're available at that moment, making it harder for you to log off and maintain boundaries. It also perpetuates to your team that working late is the norm.
If you're a manager, especially, you should be careful not to set a precedent for your team that working late is expected or required.  
Shut down your work phone/laptop after work
You may not be able to physically leave work at the office if your office is also your home, but you can set routines that signal the work day is done. After work, if you're not on call, log out of your email and chat, and if you can, leave your work phone and laptop in a separate room from where you'll be spending your evening. The physical separation from your work tools makes it less tempting to log on and check your email "just one more time."
Just say "no, thank you"
It can feel counterintuitive to think about being overwhelmed with social obligations while social distancing, but between work, family, and friends, there are still a lot of demands on your time. If you don't feel up to being on video for a work call or attending a Zoom happy hour with your friends for the third time this week, it is okay to say so.
At work, talk to your manager about what support you need and how they can help. In your personal life, be honest and vulnerable with your friends when you're simply feeling zapped. Now is the time to take care of ourselves and each other, and that can start with knowing and respecting our own needs when it comes to how you maintain boundaries.