Thursday, 5/21: Finding Your "Right" Workshop with TODAY I DID IT RIGHT
Go straight to the journaling workshop tickets here!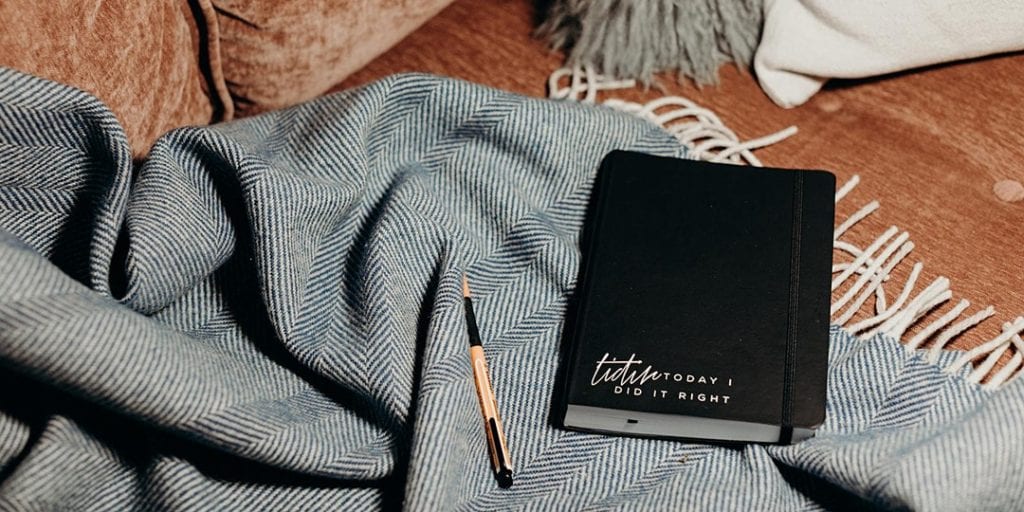 In a life transition, try doing one right thing each day. On Thursday, May 21, Co-Founder Ariel Upton of TODAY I DID IT RIGHT will share the secret to living a right life: living a right life on a daily basis.
Ariel will lead us through an intimate writing session where we'll get together, light the candles, and self-connect through writing and reflection. Ariel will guide us through her favorite writing prompts pulled from The TODAY I DID IT RIGHT approach to help us define what "right" means to us right now and how to practice doing it right every single day.
She'll share examples to get thoughts flowing and open up the group to sharing their reflections. At the end, we'll pull out our favorite words and phrases that came out of the session to get creative, doodle, and add some color.
One by one, right by right, Ariel has helped hundreds of women through career changes, heartbreak, grief, motherhood, and the highs and lows of daily life through the practice of focusing on one right thing each day. She is an intentional activator in all of her work as an author, writer, speaker, and mentor. To individuals, corporations, and communities, she is a careful coach that champions self-connection through writing into existence.
Ariel is an American expat (former Chicagoan, forever Floridian) living in Sweden, where you can currently find her gardening, writing, and exploring the countryside @todayididitright.
Want to grab your own NOW goodies? Use code "ASWEATLIFE" to get 20% off at nowfoods.com through 5/31/20.*
We'll host the event in a private Zoom room. If you don't have Zoom, you can download it here!
Here are the details!
What: A virtual (free!) digital writing workshop with Co-Founder Ariel Upton of TODAY I DID IT RIGHT
When: Thursday, May 21, at 5 pm Central
Where: Zoom; you'll get an invite and private link on Wednesday, May 20
What you need: Any type of paper (favorite notebook or journal), writing instruments (pens, colored pencils, markers – have fun with it), candle(s) to set the mood. If you'd like to grab your own TODAY I DID IT RIGHT Digital Edition before the workshop, you're welcome to use code "ASL15" for 15% off at checkout.
*Offer valid 5/15/20 through 11:59 PM Central Standard Time 5/31/20. Offer valid only on products found at nowfoods.com. Prices are as shown. Some exclusions apply. Must use coupon code ASWEATLIFE in the Promotion Code field at checkout. While supplies last at nowfoods.com. This offer does not apply to applicable taxes or shipping and handling. Offer cannot be used on previous purchases. NOW Health Group, Inc. has the right to end any promotion at any time.