9 Affordable Activewear Brands
If you're trying to get fit on a budget, shelling out for expensive classes and gym memberships won't leave much over for activewear. But that doesn't mean you can't buy yourself something new. There are lots of high quality and stylish pieces available that cost way less than a month of unlimited Soul Cycle classes. Here are some of the best affordable activewear options to consider without breaking the bank.
Old Navy
Old Navy is really the best bang for the buck when it comes to affordable activewear. At just $20 (does it get better than that?) the High-Rise Elevate 7/8-Length Ombré Leggings are super cute and functional. Available in three colors (Butterfly Teal, Misty Dawn and Opaline), these are fun basics are appropriate for any kind of workout. Regular, petite and tall sizes are available.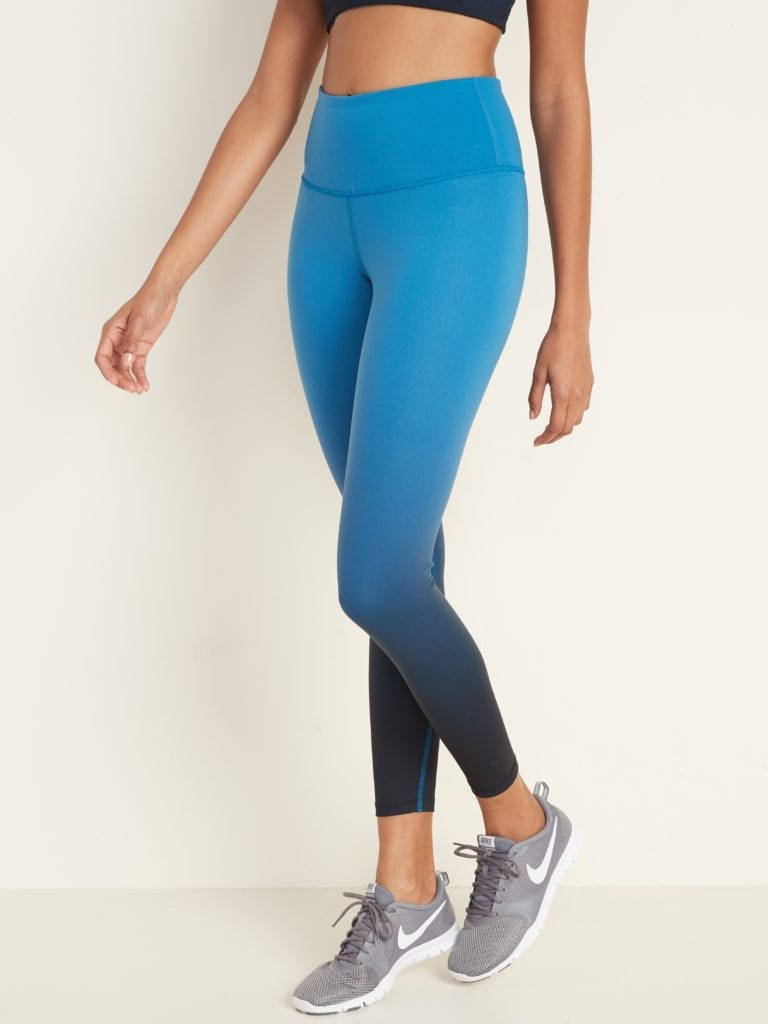 Don't forget a matching bra for just $18.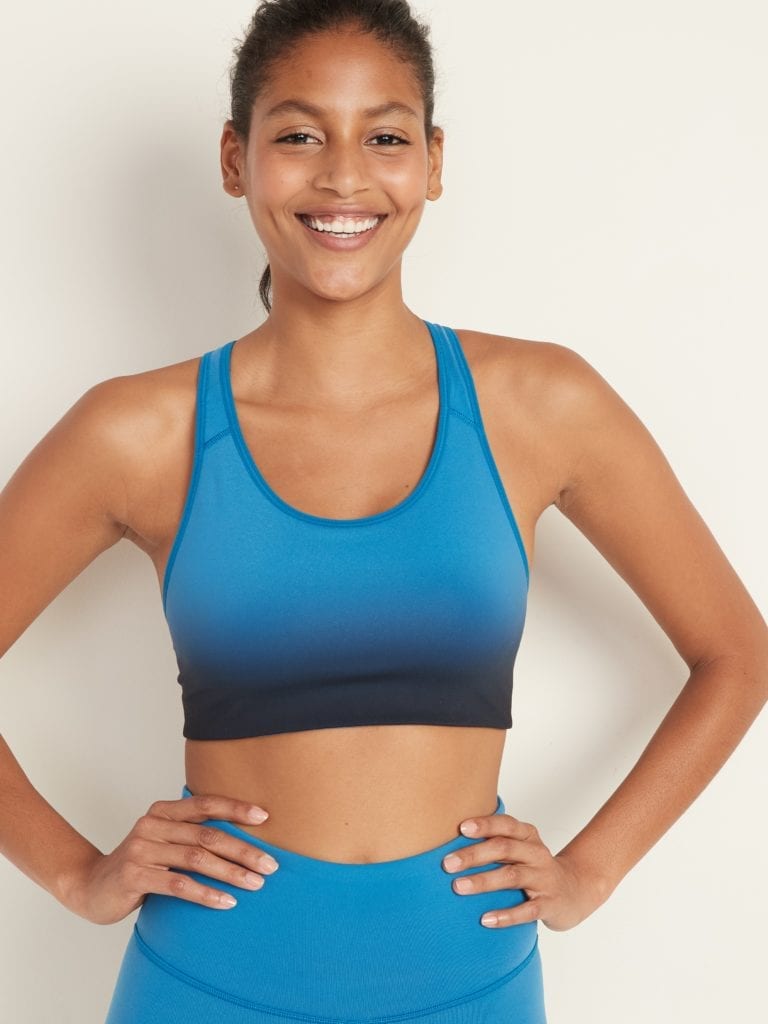 AGF
AGF stands for All Good Feels, which is exactly what you get when wearing this line. They have fun, unique designs that stand out. The classic leggings, which are available in sizes XXS to XL, are $75 and available in fuchsia (my personal favorite), black and olive.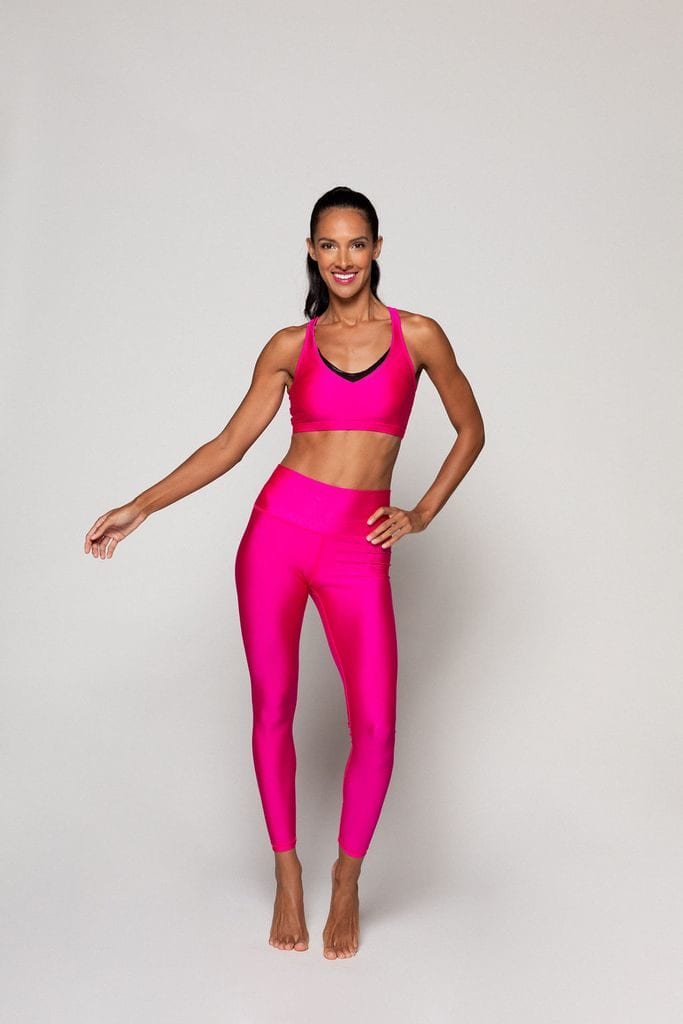 Matching sports bras are $72. The muscle t-shirts, which are as soft as butter, cost $55. In terms of pricing, AGT isn't super inexpensive, but the quality is comparable to far pricier options. 
Aerie
Aerie has lots of affordable activewear choices, but the true star is the celestial-inspired high waisted leggings for less than $33. Available in a fun navy and chic grey, this print is as eye-catching as the night sky.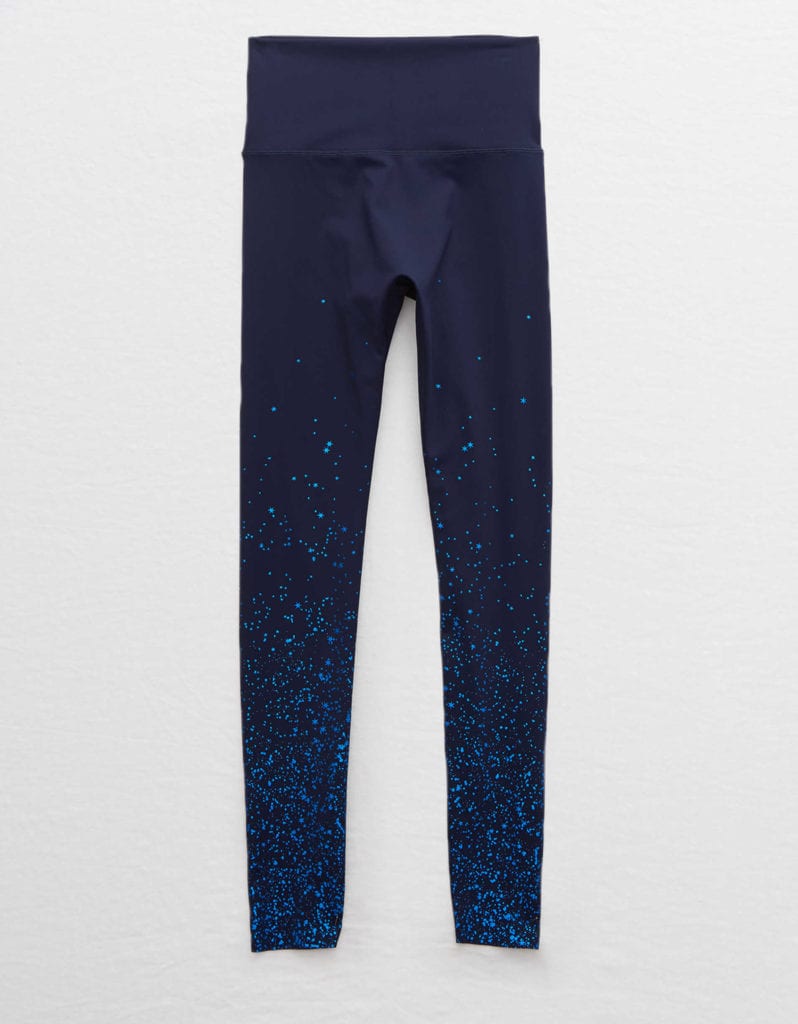 There's also a matching racerback padded sports bra for $18.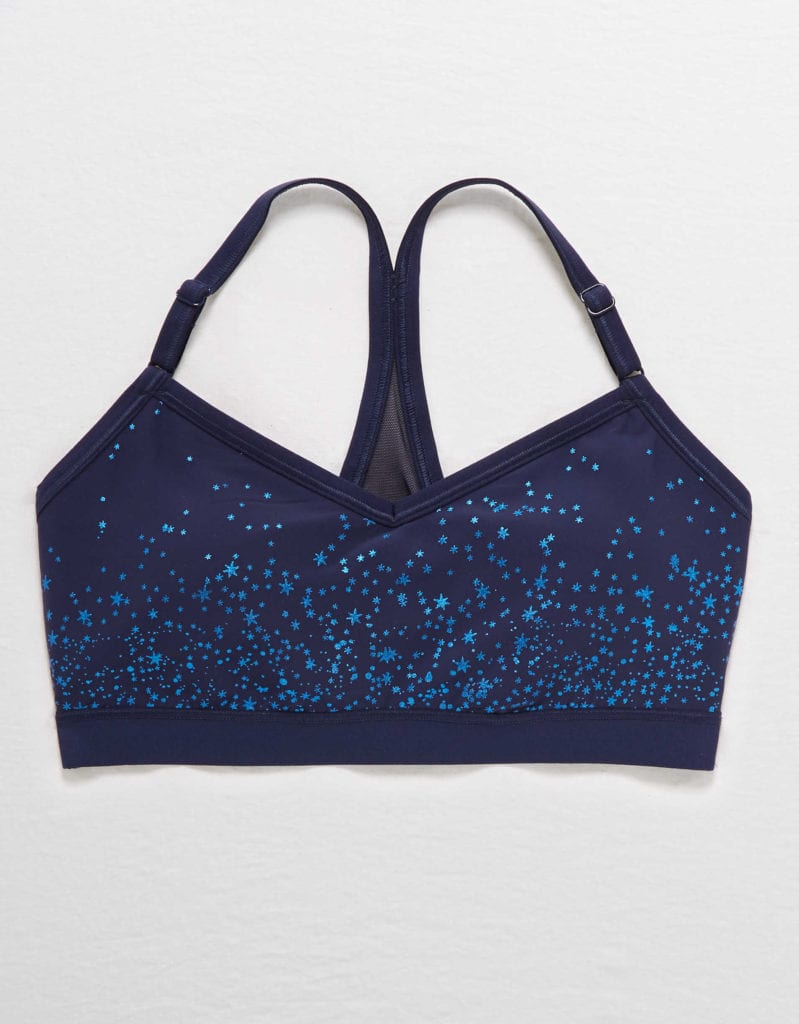 MeMoi
MeMoi has a curated selection of activewear leggings from just $30. One of the most noteworthy options is the black terry yoga pants for $45. Terry is a softer alternative to the typical tighter Lycra most yoga pants are made from.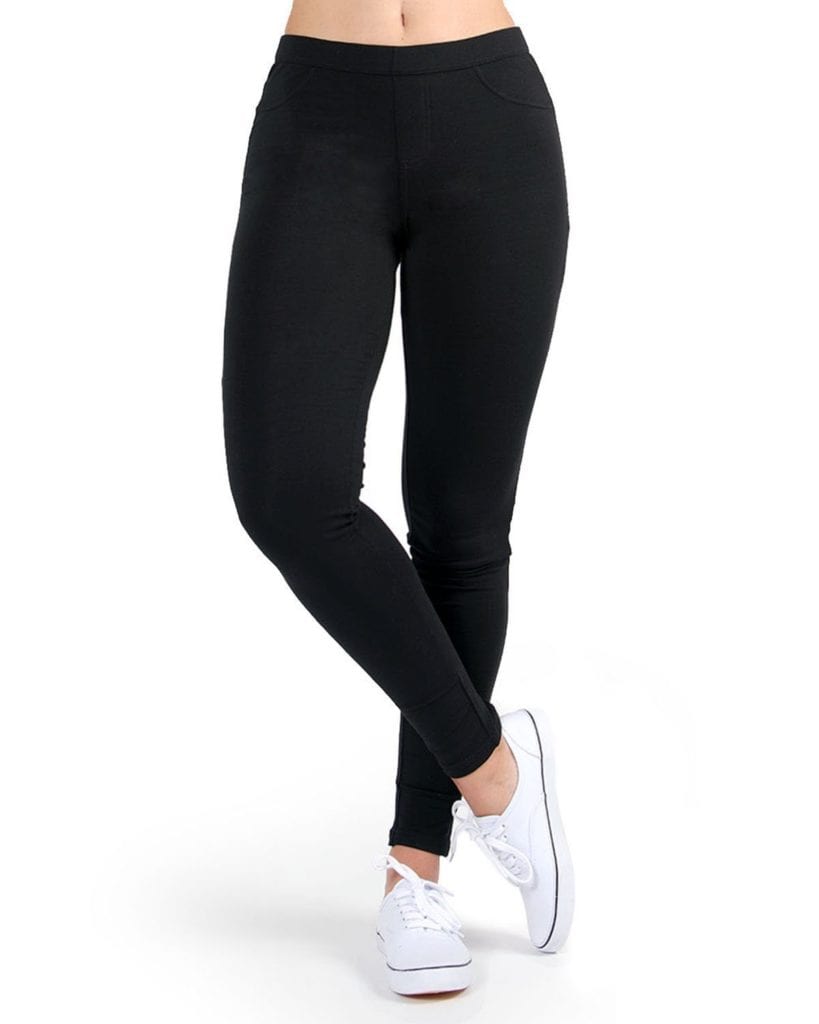 Forever21
Forever21 has lots of bargains on activewear, especially sweatshirts, which are a necessary layer for working out during the winter. The Crisscross Back Sweatshirt is an irresistible deal for just $17.90 and can be worn through the spring.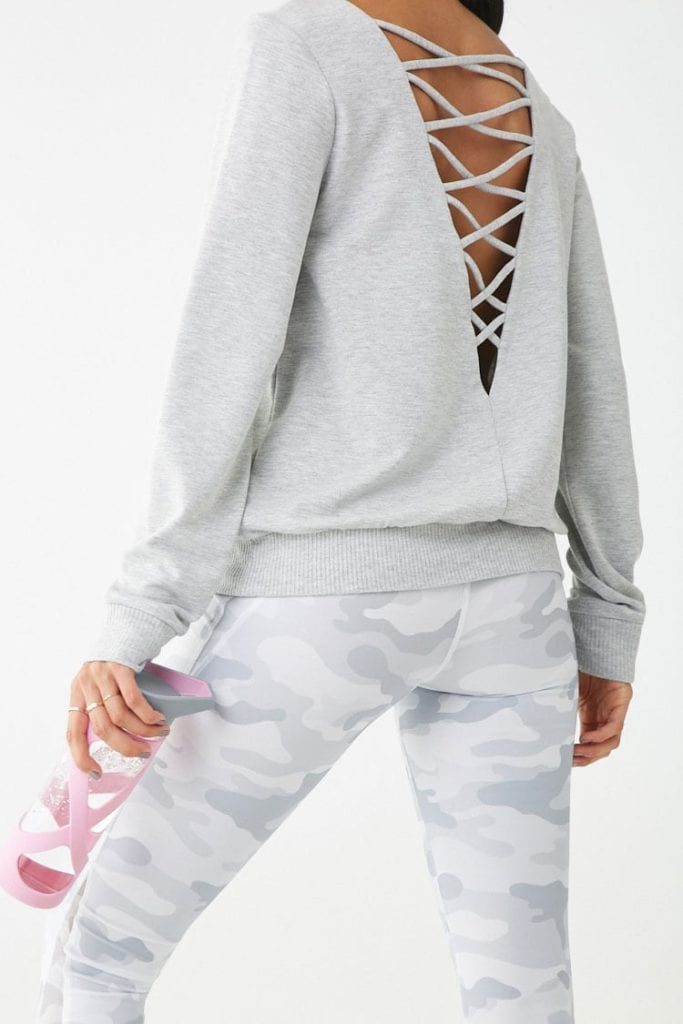 Just Fab
In both Pale Mauve and black, Just Fab's High Waisted Pocket Leggings With Mesh are an excellent choice for outdoor runners. Pricing starts at $47.95 without any discount.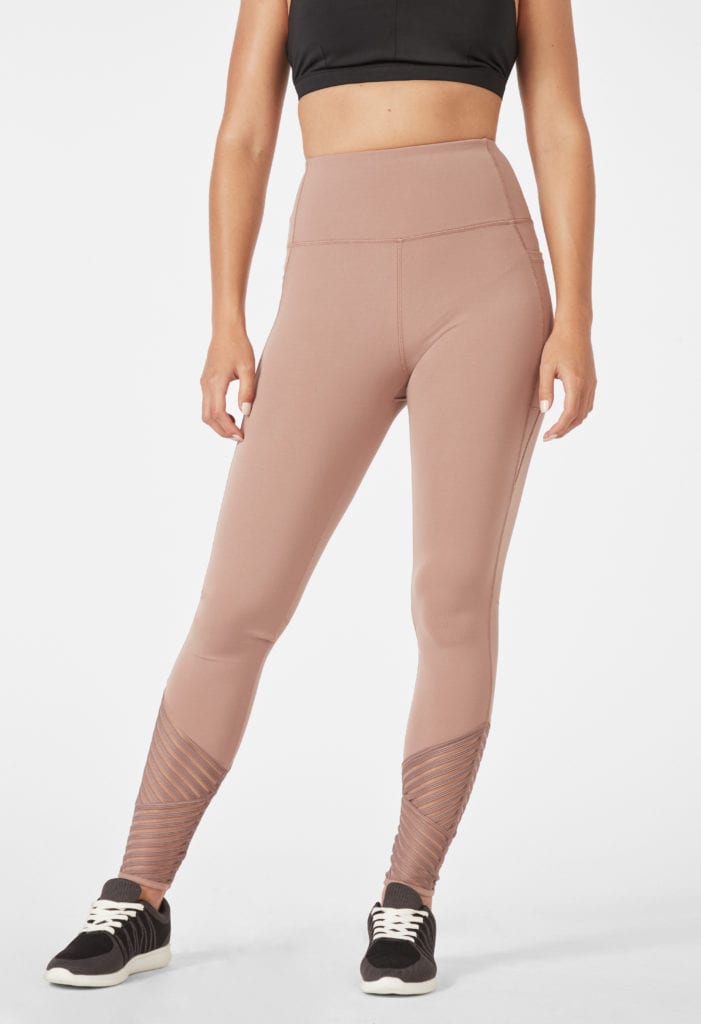 Just Fab gives you 40 percent off your first item in addition to their already great prices. VIP members get 30 percent off every month and if you don't want to buy, it's easy to pause. 
The T-back Active Tank is another fab choice (quite literally). Available in black and white, this top has a built-in shelf bra. For just $38.95 without any discount, it's a good deal no matter what.
Ryka
Sneakers can be so expensive that many of us avoid buying new ones even when we really need to (raising my hand here!). Luckily, Ryka has found a niche for making affordable and functional shoes. At just $84, the mauve-colored upper knit layer of the fEMPOWER Diffuse sneakers makes them a true dupe for those fancy sneakers with a three letter name.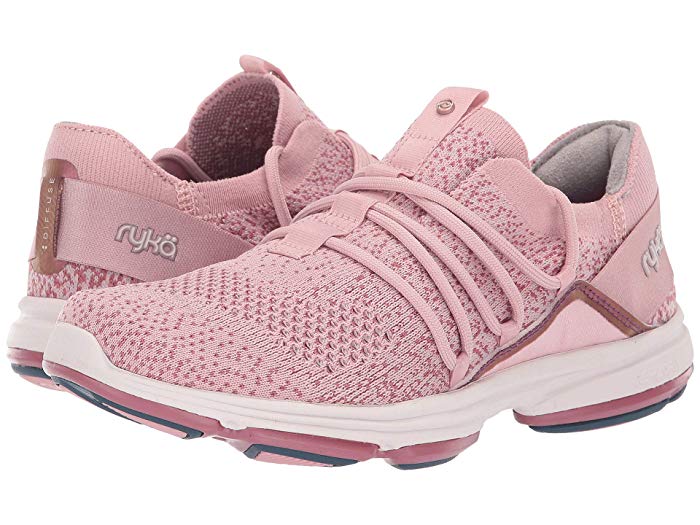 While the price is low, Ryka doesn't skip on quality. These sneakers feel like clouds on your feet. And although they are technically designed for walking, they're more than supportive enough for higher impact activities.
Shashi
Grip socks are a must for barre, Pilates and lots of other classes. I've found it's impossible to have too many pairs. Furthermore, there's nothing more annoying than having to buy a fresh pair because all of yours are dirty (this happens to me way too often).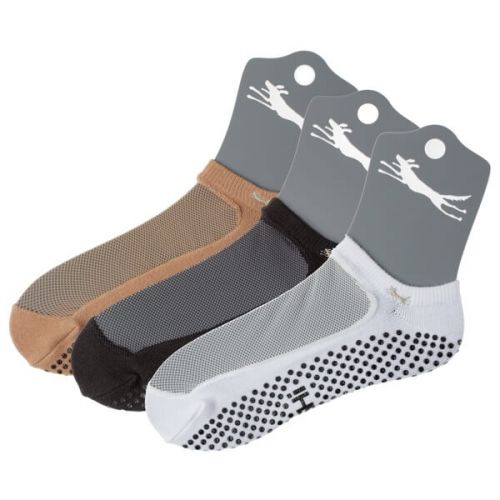 Luckily Shashi has lots of super grippy options in a variety of styles and colors. Their multipacks, which start at $39 give you a savings over buying a la carte. Shashi socks are made with Coolmax, which wicks moisture away to keep your feet dry, even during those extra intense plié and squat circuits.
b.WR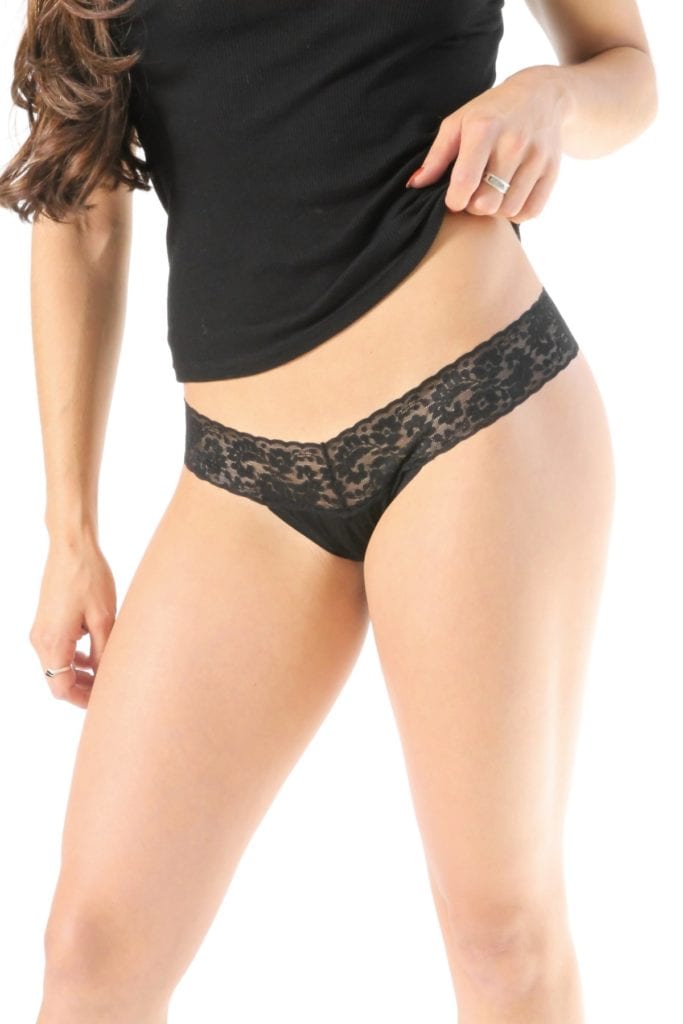 Wearing the right underwear when you exercise is important because there is nothing that feels worse than having to adjust in the middle of a workout (and trying to hide it or leave to go to the bathroom). B.WR's lace thongs ($18) lie well and stay put under leggings. They're also made of bamboo, which is an ideal fabric for working out because it's cooling, soft and moisture wicking. Better yet, it's antibacterial, which is a must if you're getting your sweat on.