12/4, 7pm: Meet us at YETI for #SWEATSworking!
[Go straight to tickets for YETI #SWEATSworking here!]
Nope, that's not a typo—there's an extra 'S' because we want you to join us in your sweats for our second-ever #SWEATSworking night!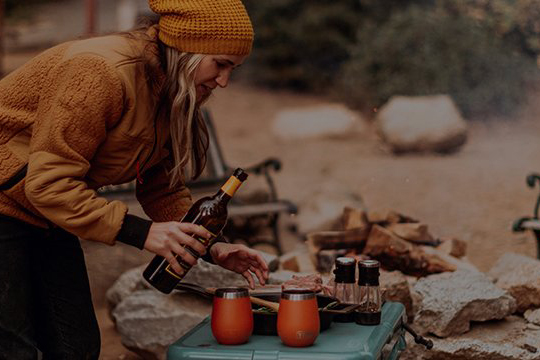 On Wednesday, December 4th, we're bringing the outdoors in for a spin on concerts in the park at the new YETI store in Wicker Park, complete with a stage! We love an intense workout but we also know the importance of rest, both physical and mental. This time of year, schedules are packed with social obligations so we've created the perfect 'night in.'
What is the perfect 'night in'?!
We're bringing in a local artist who will be performing an acoustic set while you enjoy an indoor picnic, cozied up on YETI's blankets and most importantly, taking a night off! There will of course be snacks and drinks, including some hot beverages so you can test YETI's top notch thermoses, and more.
And in true holiday fashion, we are donating all of the ticket proceeds to charity! So do yourself and others a little good and sign up below.
What you need to know about YETI #SWEATSworking:
What: Live music and holiday-themed indoor picnic.
When: Wednesday, December 4th, 7-8:30 pm, we'll be there at 6:45 pm to check you in!
Where: The YETI Chicago store, 1572 N. Milwaukee Ave, right by the Damen Blue Line stop.
What you need to bring: Nothing except maybe a friend! Come in your sweats, YETI will provide blankets and we'll provide the snacks and drinks.
Where do I get tickets? Right here!