The end of summer is a confusing time of year. Just when I think I can trade in sandals for boots and pull out my ever growing collection of sweaters, another 80 degree day hits.
While late August and early September may not be my favorite wardrobe season, it's no question my favorite produce season. Few things in life make me as happy as a perfectly ripe, peak season nectarine. So of course this time of year I try and figure out just how many nectarines, peaches, plums, and tomatoes I can eat.
But unfortunately, we all have our limits. When I just can't eat another peach I look for other ways to preserve all that produce and bring it into the winter with me.
Making your own jam is a great way to preserve summer produce. I held off on trying my hand at jam making for years because while making jam is simple, canning it sounded confusing and tedious. Does anyone remember that episode of Friends when Monica makes what I'm pretty sure is a lifetime supply of jam to get over her breakup with Richard? I do – and every time I thought of making jam, I thought of Monica's apartment full of supplies and gadgets and gave up before I even started.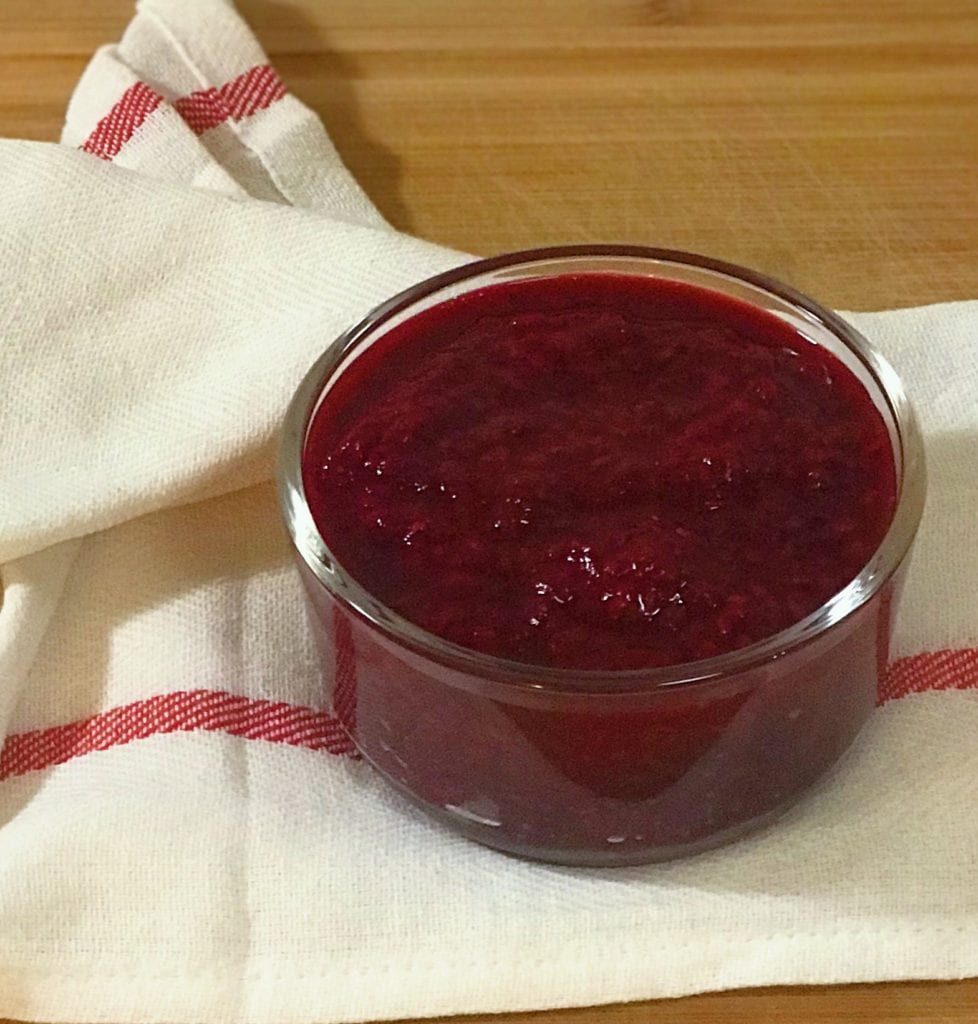 It turns out that you don't actually have to get into canning to make jam. If you want to make as much as Monica did, fill your pantries, or give rustic mason jars full of jam as an aesthetic gift, you probably should go the extra mile and can your jam. And if you're going to, it doesn't have to be that intimidating. But if you just want to enjoy your late summer produce for an extra few months, you can safely store your jam in the fridge for about a month or in the freezer through the winter.
Another bonus of DIY jam is that you can control how much sugar goes into it. Most jam recipes have about a 2:1 ratio of fruit to sugar. For this recipe, swap out the sugar for honey or maple syrup and drastically reduce the amount of sweetener you use. You'll find that a little bit of honey and perfectly ripe fruit go a long way so you can enjoy jam without all the added sugar.
Ingredients:
4 cups fruit of choice
2 Tbsp honey or maple syrup, to taste
Juice of 1 lemon
Pinch of salt
Directions:
Combine all ingredients in a saucepan and bring to a boil.
Once boiling, reduce mixture to a simmer and mash with a potato masher until desired consistency.
Simmer over medium heat for 15 minutes. Taste and add additional honey or maple syrup if needed.
Store in the fridge, freezer, or pantry if canning.