Join Us For a Chicago Marathon Shakeout Run with Dustin and Tyler from The Bachelorette!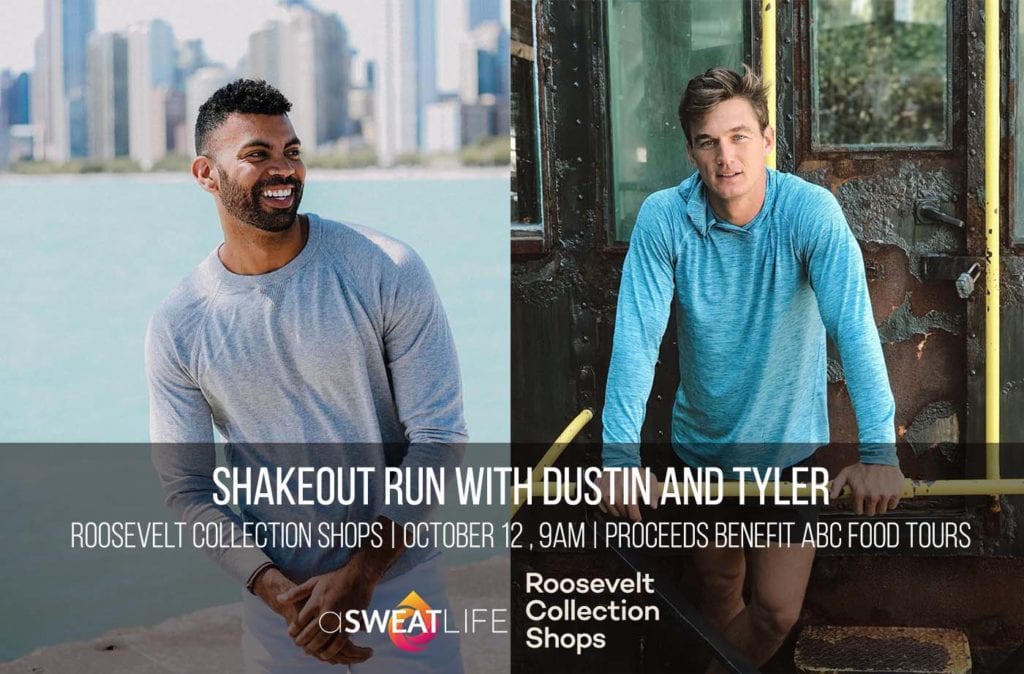 [Get your roses and running shoes ready—go straight to tickets for this event!]
As the Chicago Marathon gets closer, you might have nervous butterflies in your stomach as you visualize yourself toeing the starting line and running 26.2 freakin' miles. Anyone in their right mind would have a bunch of nervous excitement before starting such a monumental journey—we've experienced our fair share of pre-race jitters, too.
Well, we've got good news and bad news about those butterflies in your stomach. The good news is, we're hosting a shakeout run on Saturday, October 12 to help shake out those nervous legs and prepare you to cross that finish line on race day. The bad news? Those butterflies definitely aren't going anywhere—because we're hosting that run with Dustin Kendrick and Tyler Cameron from the most recent season of The Bachelorette, and we can confirm: they are just as dreamy in person as they are on your television screen.
We'll meet at Roosevelt Collection Shops in the South Loop on Saturday, October 12 at 9 am for a pre-race shakeout run, led by Dustin and Tyler. You'll do a running-specific warm-up before taking off on a slow, easy jog that won't go over two miles—the perfect distance to prep your legs for Sunday's race. Afterwards, we'll meet back at Roosevelt Collection for all the pre-race pampering, hydration, and snacks you'll need, because carb-loading starts as soon as the shakeout run ends.
And even if you aren't running the Chicago Marathon for charity, your participation in this shakeout run will still do good: we're donating all the proceeds to ABC Food Tours, Tyler's charity that teaches underprivileged New York City youth about how to lead healthy, active lifestyles while giving them a chance to try new restaurants in their local communities.
Ready to run with us? Grab your tickets here!
Here are the details!
What is this? A two-mile Chicago Marathon shakeout run, led by Dustin Kendrick and Tyler Cameron of The Bachelorette.
Where? Meet at The Rooftop at Roosevelt Collection Shops in South Loop, 150 W. Roosevelt Road.
When? Saturday, October 12, at 9am. We'll be there to check you in starting at 8:30am.
How much? $5, and all proceeds will benefit ABC Food Tours.
What if I'm not running the marathon but I want to come to this run? We won't tell Dustin and Tyler on you.
How do I get tickets? Right here! We anticipate this will sell out quickly, so secure your spot sooner rather than later.