11 Dark Spot Correctors for a Brighter, Clearer Complexion
So you had a little too much fun in the sun this summer, and now you've noticed a few dark spots on your face and body. Dark spots are most commonly caused by exposure to UV light, which is why dermatologists preach wearing sunscreen 365 days a year. But slathering on the SPF every single day (and reapplying every two hours) is easier said than done.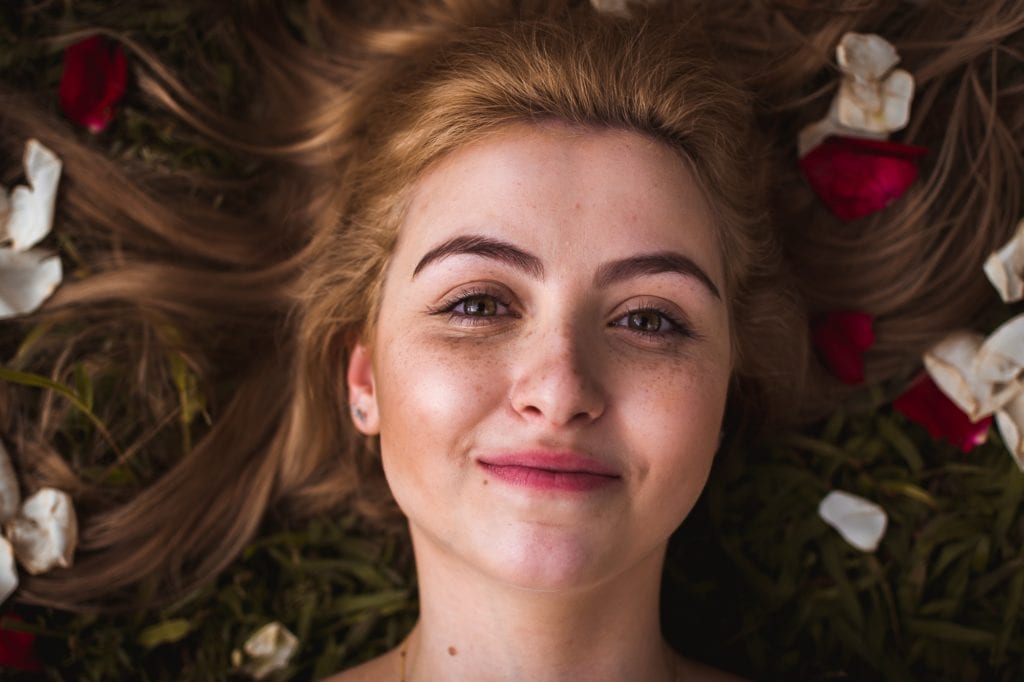 The good news is, there are products you can use to start fading those spots (also known as "sun spots" or "age spots"). Add these skin care products to your beauty routine ASAP (along with a good sunscreen, of course) to minimize the appearance of dark spots this fall. Clearer skin days are ahead!
1. BeautyStat Cosmetics Universal C Skin Refiner ($79.99, beautystatcosmetics.com)
This product was formulated by one of the top cosmetic chemists in the business, Ron Robinson. It contains 20 percent pure vitamin C (the highest amount of vitamin C you can have in a product) to even out your skin tone, fade your dark spots, brighten your complexion, and protect you from free radical damage so you don't have to worry about new dark spots from forming. 
2. Garnier SkinActive Clearer Brighter Dark Spot Corrector ($9.99, amazon.com)
A powerful combo of vitamin C, beta-lipohydroxy acid, and vitamins C and E makes this drugstore product a must-have when it comes to fighting dark spots. It improves skin tone and adds radiance when used day and night. 
3. Good Science Beauty Skin Brightening Cream ($98, goodsciencebeauty.com)
This cream is super-gentle, utilizing the antioxidant glutathione and sleep hormone melatonin wrapped in a silicon base to even out the look of dark spots and brighten your complexion. When used in the morning, this cream offers antioxidant protection against UV damage, and when used at night, it helps repair your skin. 
4. CeraVe Skin Renewing Vitamin C Serum ($24.99, walgreens.com)
You might be able to tell by now: Vitamin C is the gold standard when it comes to evening out skin tone. This serum utilizes 10 percent vitamin C to help make dark spots a thing of the past, along with hyaluronic acid, which provides a major dose of hydration for parched skin.
5. Estée Lauder Enlighten Dark Spot Correcting Night Serum ($98, sephora.com)
This daytime/nighttime serum is certainly splurge-worthy. It has an intense formula that not only reduces the appearance of dark spots but also helps smooth out wrinkles for a one-two punch. Your complexion will immediately look more radiant, so don't be surprised if people ask what you've been doing to your skin.
6. Neutrogena Rapid Tone Repair Dark Spot Corrector ($17.97, amazon.com)
It's not surprising that this dark spot corrector is beloved by so many. Vitamin C and retinol (a potent anti-aging ingredient) work together to fade dark spots and soften fine lines for a younger look. Just a note: Because retinol can be irritating when you first start using it, it's a good idea to slowly incorporate it into your routine.
7. Murad Rapid Age Spot and Pigment Lightening Serum ($72, sephora.com)
Two other ingredients you need to know about: hydroquinone and glycolic acid. Hydroquinone lightens skin, while glycolic acid exfoliates dulling dead skin cells from the surface of your skin. They're paired together, along with vitamin C, in this fast-acting serum that can be used day and night.
8. Burt's Bees Brightening Skin Perfecting Serum ($11.50, amazon.com)
Those looking for a more natural solution should turn their attention to this serum, which relies on skin-lightening daisy extract to even skin tone and reduce the appearance of dark spots. The formula is 99 percent natural, with sustainably-collected daisy from Macedonia.
9. Kiehl's Clearly Corrective Dark Spot Solution ($52, sephora.com)
Vitamin C, white birch extract, and peony extract work together to even out your skin tone, brighten your complexion, and improve hydration for a glowier appearance. It also provides antioxidant protection against damaging free radical molecules.
10. Paula's Choice RESIST Triple-Action Dark Spot Eraser 7% AHA Lotion ($29, dermstore.com)
Hydroquinone and glycolic acid effectively blast through dark spots to leave you with clearer skin. Plus, vitamin E and rosehip oil ensure your face is adequately hydrated and feels oh-so-soft and smooth.
11. Ambi Skin Care Fade Cream, Oily Skin ($4.73, amazon.com)
Have oily skin? Reach for this fade cream, formulated especially for your skin type. The star ingredients are hydroquinone, which lightens dark spots, alpha hydroxy acid, which exfoliates, vitamin E, which soothes, and octinoxate, which offers sunscreen protection so you can prevent new dark spots from forming.