Join trainers at Yoga2.0 for #TrainersConnect with a Hip Workshop by the American Hip Institute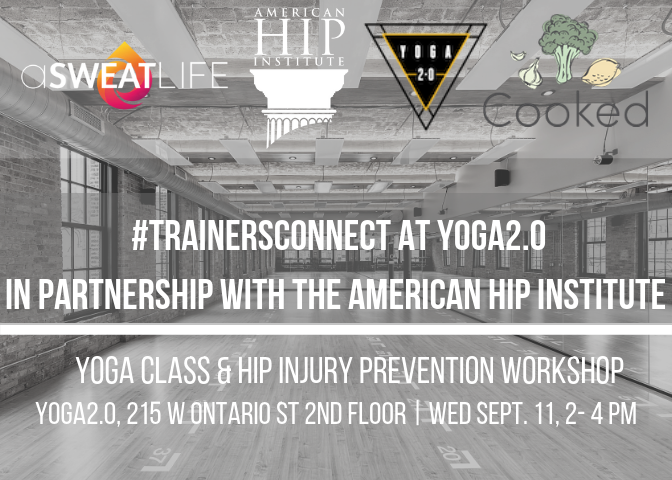 Get your ticket to #TrainersConnect right here.
If I had a penny for every time I heard "Can we work on hips?" before a yoga class, I'd be a rich lady. No matter what sport you play, what kind of athlete you are, or what kind of job you perform on the regular, the hips tend to give us something to complain about more than what seems like anything else. After all, when your hips are tight, it can cause low back strain, tighter hamstrings, less mobility through your trunk, and open up the door to additional injuries further down and up the kinetic chain.
All that is to say this: we're dedicating a full day of #TrainersConnect to a hip-focused yoga class with Yoga2.0 and full-on hip workshop provided by the American Hip Institute. Industry professionals, join us at Yoga2.0 on Wednesday, September 11 at 2 pm for this workout plus workshop combo and your hips will be singing "thank you" for the rest of your busy week.
What's happening on Wednesday 9/11 at 2 pm?
When you arrive to Yoga2.0, Manny Garcia will lead you through a signature Yoga2.0 basic flow focused on hip mobility. After class, you'll get lunch from Cooked Chicago and grab a spot in the cozy lobby of the studio to hear from The American Hip Institute's Dr. Benjamin G. Domb., M.D.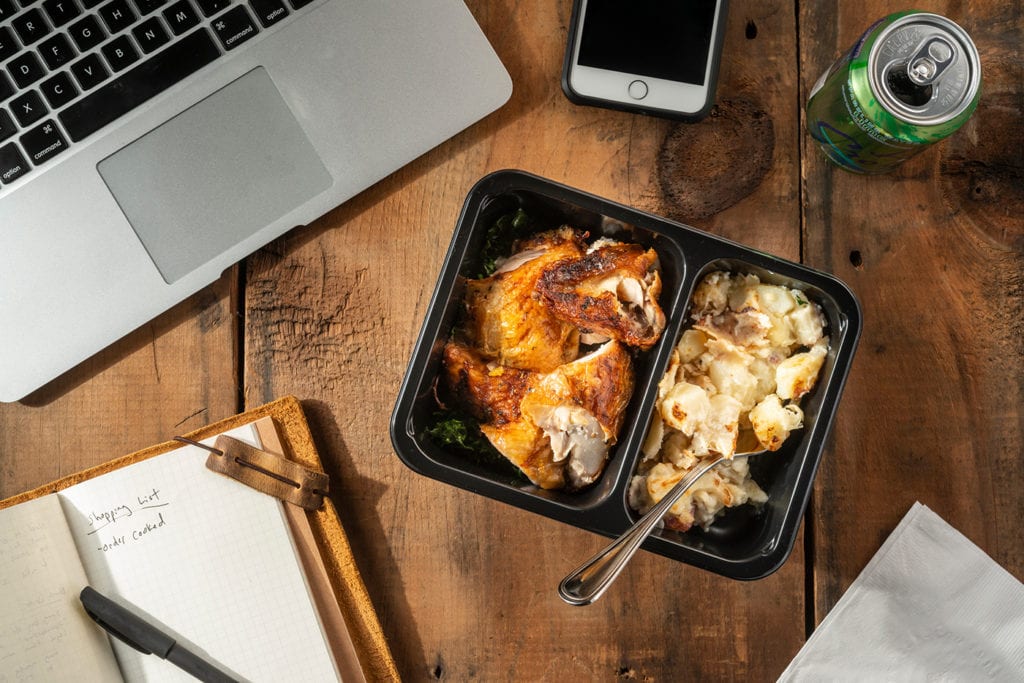 Once you've got lunch and saved your spot, you'll want to pull out your notebook – this workshop is going to be chock-full of pro tips for injury prevention.
What will you learn in this workshop?
Dr. Domb is an orthopedic surgeon specializing in Sports Medicine and Hip Arthroscopy. Believe it or not, he's seen more athletes and younger and middle aged patients in recent years (who may just be your clients and class participants!). He'll talk about the types of injuries he sees most, from chronic hip pain to labrum tears.
We'll also learn a few of his favorite ways to stretch the hip without worsening its condition. Dr. Domb will walk us through common mistakes we make when working specifically to stretch out and relieve pain in the hips.
Considering it's prime running season in Chicago, we'll also spend time talking about specific hip-focused injuries from running.
This workshop will be perfect for you whether you experience pain in your workouts, or if you hear from clients and class attendees that they're experiencing hip pain of their own. We'll learn a few common misdiagnoses – as displayed by IT band or sciatic nerve pain – and walk away with greater anatomy knowledge of one of the most complex and intricate joints in our body.
Hip me with the details, I'm ready for this!
What: #TrainersConnect – our monthly event series dedicated to a workshop and workout for industry professionals in Chicago
When: Wednesday, September 11 from 2-4 pm
Where: Yoga2.0, Yoga2.0, 215 W Ontario St., 2nd Floor
What do I need to bring? Just yourself (and a buddy who's never been to #TrainersConnect before if you have one!)
Where do I grab a ticket? Right here!
Know a friend who should be on the email list for #TrainersConnect announcements? Send them the link to this post.