How to Make Your Own Sorbet
When I think of summer, I think of late sunsets best enjoyed with a cold dessert in hand. Sorbet is cool, light, smooth, and basically the perfect summer dessert, but when I looked into traditional sorbet recipes I was shocked by how much sugar is in them. Some recipes can have a two to one ratio of fruit to sugar, and I really don't feel it's necessary to add that much sugar to something that's already sweet. So I looked into the general formula for sorbet and tested it without the sugar and it turns out, you don't need it. You're welcome!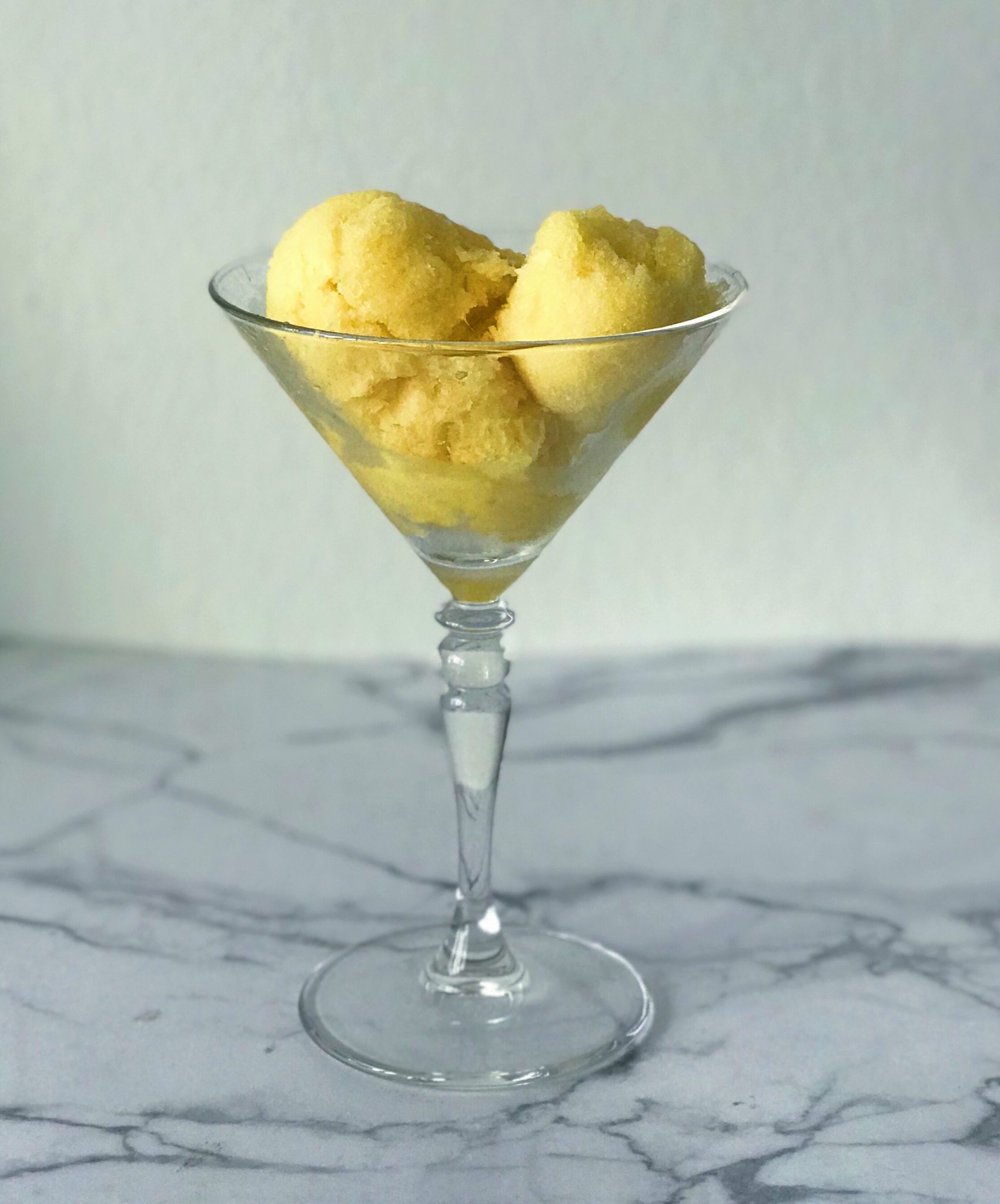 Sorbet is actually pretty easy to make – just make a blended fruit mixture and sweeten it lightly with a natural sweetener like honey, agave nectar, or pure maple syrup, add in some herbs or lemon zest if you're feeling fancy, and freeze. The amount of sweetener you need varies based on the fruit you're using and how sweet it naturally is (think strawberries vs. grapefruit) and your personal taste. For certain fruits you may be able to skip sweetener entirely and make a one-ingredient sorbet, so be sure to taste before adding sweetener.
I'm a big fan of any DIY kitchen project because it gives you total control over your ingredients. Not only does this recipe have no processed sugar, you can go with any flavor profile you want. Try something classic with few ingredients like mango or pineapple or mix things up and try strawberry and basil, grapefruit and mint, watermelon and lime, or any other mix that sparks your creativity.
Here's how you can make your own sorbet without the added sugar to satisfy your sweet tooth all summer long or impress guests at your next summer barbecue.
Ingredients (for 4 servings):
3 cups fruit of choice

Honey, agave nectar, or pure maple syrup to taste

Herbs of choice, finely chopped (optional)

Zest or juice of lemon or lime (optional)
How to make your own low-sugar sorbet:
Roughly chop fruit into chunks, just small enough to break down in a food processor or blender.

Puree fruit in food processor or blender.

Stir in sweetener of choice and any herbs, lemon, or lime.

Transfer sorbet mixture to a bread pan and freeze until desired consistency, roughly two hours. For creamier sorbet, stir mixture every half hour with a rubber spatula – this will mimic the function of an ice cream maker, which keeps the mixture moving as it freezes.

Enjoy!