How to Satisfy Cravings with Seasonal Summer Fruit
Confession: I have a sweet tooth. I get through breakfast and lunch just fine, but after dinner, it feels like I absolutely need something sweet to signal to my brain and body the day is done and so are my meals. (It's such a sad realization).
Although I have some great go-to options to satisfy my sweet tooth (dates + cashew butter + cinnamon), I love the endless produce options the summertime season provides. If you are anything like me and have an insatiable sweet tooth, here are some ideas on how you can balance sweet cravings with seasonal summer fruit.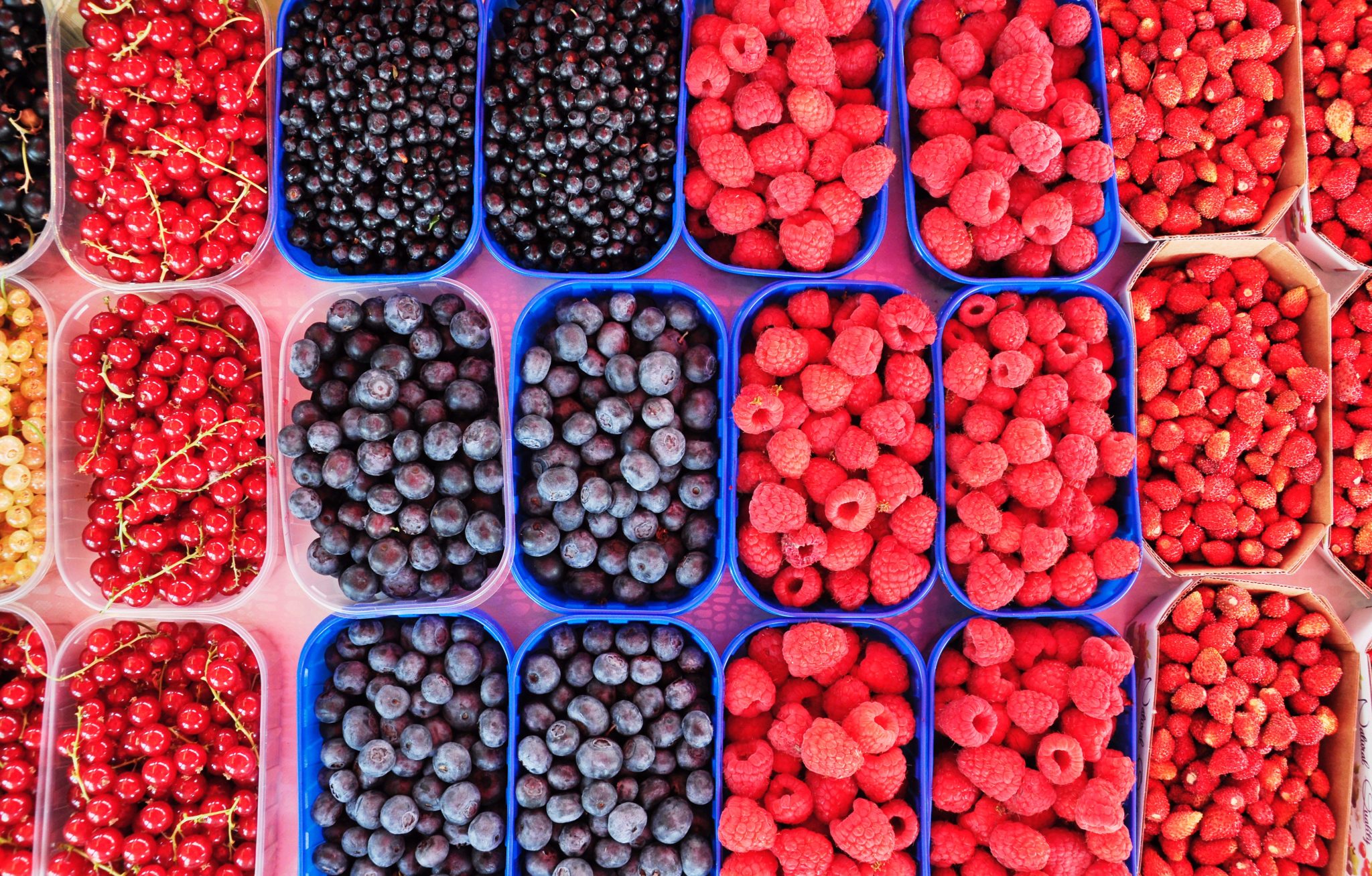 Berries
My go-to seasonal summer fruit dessert is a bowl of mixed berries. Blackberries, blueberries, raspberries and strawberries mixed together are absolutely delicious on their own, but if you are looking for something sweet and savory, top your bowl of mixed berries with a drizzle of your favorite nut butter and sprinkle with a dash of cinnamon, cocoa nibs or unsweetened coconut shreds. You're welcome.

Tip: These fruits make the perfect addition to a bowl of vanilla ice cream. Vanilla ice cream + strawberries + blueberries = the ultimate patriotic dessert. Red, white and blue for the summertime win!
Cherries
Cherries are an iconic fruit of the summer season. Whether you purchase them at your local farmers market or your community grocer, cherries are a summertime fruit that are delicious on their own, in smoothies or on a serving of overnight oats. Let's not forget ice cream (or nice cream) either! Trade in that maraschino cherry for one (or two) summertime cherries instead.

Tip: Rainy summer day? Bake up a batch of these scrumptious Cherry Oatmeal Cookies by Fit Mitten Kitchen.
Peaches
Sweet summertime peaches are perfect for a hot summer day when a sweet tooth strikes. Serve chilled on their own or add to your favorite smoothie bowl or overnight oats.

Tip: Try grilling sliced peaches and topping them with a dollop or two of coconut cream and a sprinkle of cinnamon. Umm…yum!
Plums
Plums are a delicious summertime stone fruit that go great in a glass of sangria, but if you prefer to eat your calories instead of drinking them (like me), try a chilled plum or bake up this Gluten-Free Plum Crisp from Cookie + Kate.

Tip: Plums are a perfect on-the go snack, so if your sweet tooth strikes in the middle of your busy summer schedule, toss one in your bag so you are never left without something sweet.
Watermelon
Nothing says summertime than a fresh slice of watermelon. Watermelon is mostly comprised of water, so not only will it help satisfy that summertime sweet tooth, but it can also help hydrate you. Talk about a win win! Enjoy a slice or two of fresh watermelon or whip up a pitcher of Watermelon Mint Water for a refreshing sip of summertime.

Tip: Cool off with a batch of homemade watermelon popsicles from Green Kitchen Stories.
Seasonal summer fruit is the perfect solution to balance your sweet cravings, so stock up on some of these summertime staples and satisfy your summertime sweet tooth.