Join us for #TrainersConnect with Fleet Feet: Shoe Fitting + Outdoor Workout 7/10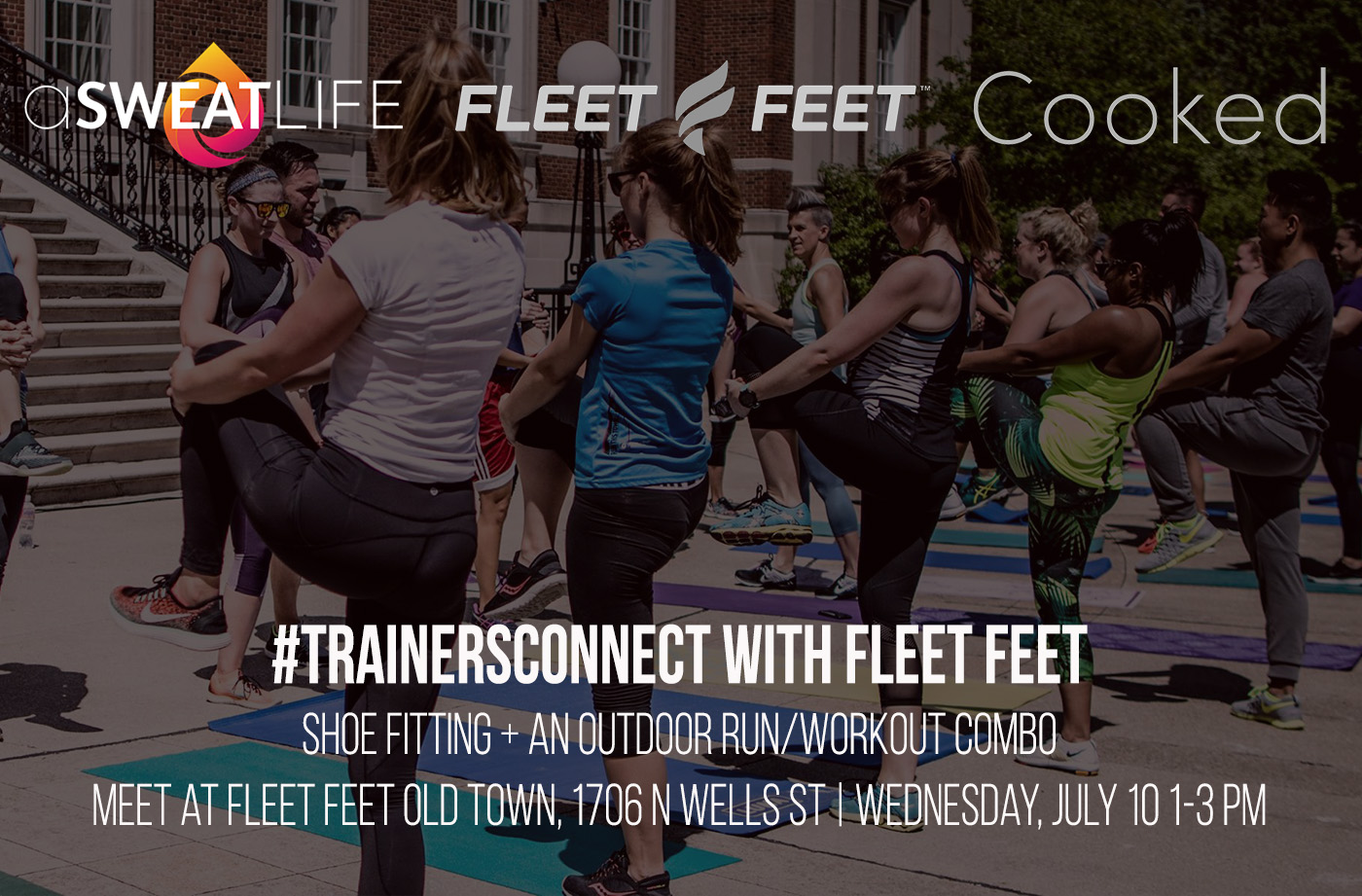 (Get your ticket to #TrainersConnect with Fleet Feet starting at the Old Town location here.)
Work out, get free shoes from Fleet Feet Sports, and enjoy lunch from Cooked Chicago.
Did we get your attention? Good, because that's what is in store for you at July's #TrainersConnect event on Wednesday, July 10 from 1-3 pm. Meet us at Fleet Feet Old Town to trial your workout shoes for the day, and take them for a spin on an outdoor multi-part workout led by a few different instructors. We'll complete the workout back at Fleet Feet where you'll return your demo shoes, grab your things, and head out for the best rest of your Wednesday ever.
But here's the best part: If you attend #TrainersConnect, once you get back from the workout you'll receive a certificate to come back in to Fleet Feet on your own for a full shoe fitting, after which you'll be able to run home with your own new pair of sweet kicks.
What do you have to get excited about with Fleet Feet?
Fleet Feet partners with the best running specialty brands on the planet in order to provide you with an incredible selection of products from Brooks, Hoka One One, ASICS, Nike, adidas, Saucony, Mizuno, New Balance, ON Running, CEP, Garmin, Gu, Balega, Feetures and many more.
The Fleet Feet staff is a group of running enthusiasts who live and breathe the sport, and they're always happy to help you out. Ask them any of your running related questions in general or questions specific to the Chicago running community; Fleet Feet is a staple in Chicago area runners' lives.
What can you expect from #TrainersConnect with Fleet Feet? 
Wednesday, July 10, meet us at Fleet Feet's Old Town location (1706 N Wells St) where you can drop all your things and start shoe demos from 1-1:30 pm.
At 1:30 pm, we'll take off for the start of our workout. We'll run through Lincoln Park, stop for a few warm-up drills led by Robyn LaLonde of Edge Athlete Lounge, and continue on Lakeshore Path with running tips and drills from Nike Trainers, Barry's Bootcamp instructors, and founders of Live Better Co., Jason Loebig and Bret Gornik. Then, we'll make our way back to home base, Fleet Feet Old Town, for lunch provided by Cooked Chicago.
You can stick around as long as you'd like after the event to chat more with Fleet Feet's team of expert runners, or grab your voucher for a new pair of kicks and set up a separate appointment time to come in for the full Fleet Feet shoe fitting experience on a different date.
And what about lunch? You'll have fuel to enjoy at Fleet Feet or to take with you from Cooked Chicago! Cooked is a local prepared meal plan company that offers a range of dietary options including Whole30 and vegetarian. All of the products are sourced locally and they take a hard pass to any hormones, preservatives, and added sugar.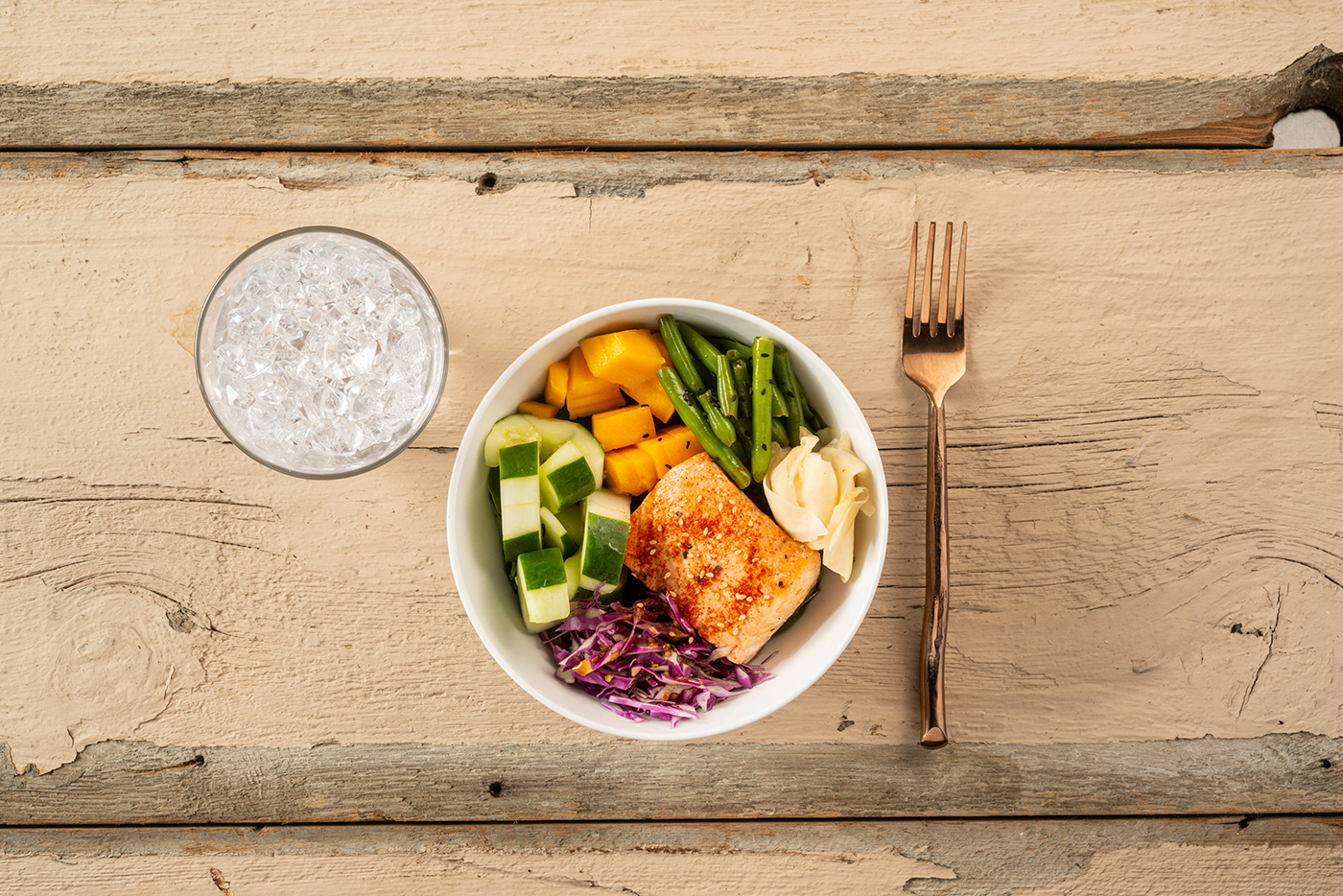 All the details, please, I want to sign up!
When: Wednesday, July 10 from 1-3 pm
Where: Fleet Feet Old Town, 1706 N Wells St.
What's the workout? A multi-part workout and run combination led by some of the best instructors in the city!
What's the deal with shoes? After you attend #TrainersConnect, you'll get a certificate to come in for your personal one-on-one session to get a new pair of kicks to go home with!
Will there be lunch? Yes! Cooked Chicago will be there with lunch waiting for you when you get back to Fleet Feet.
Where do I sign up? Right here! We can't wait to see you there!