The Best Gym Bag for Every Workout, Style, and Budget
Need some extra motivation to go to the gym? Or did you have another water bottle leakage incident (it happens to the best of us) and ruin your favorite leather bag? Why not treat yourself to a stylish new gym bag? Whether you fancy a duffle, tote, anything that multi-tasks or something to keep your yoga mat or a tennis racket in, here are some fabulous choices to keep you looking sweaty but chic all summer long.
Beis Gym Duffle Bag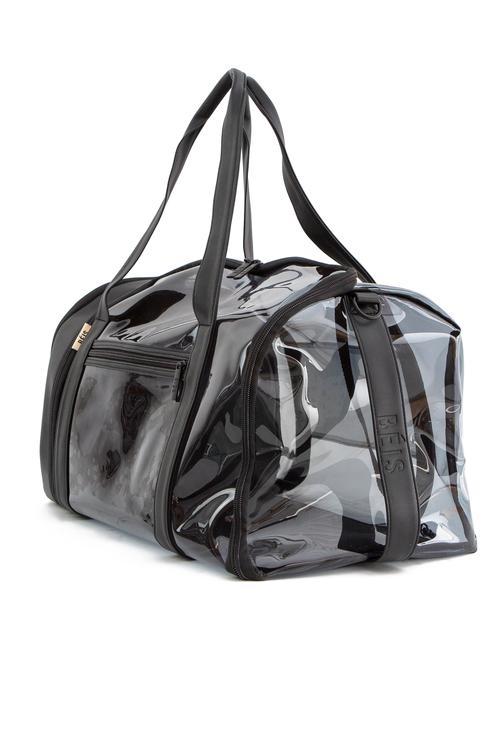 Clearly, this gym bag is super cute. Clear bags are everywhere this summer. With a classic duffle shape, it's great for the gym, beach or even to use as an overnight bag.
To Buy: $73, Revolve
Go-Go Backpack Coming Up Roses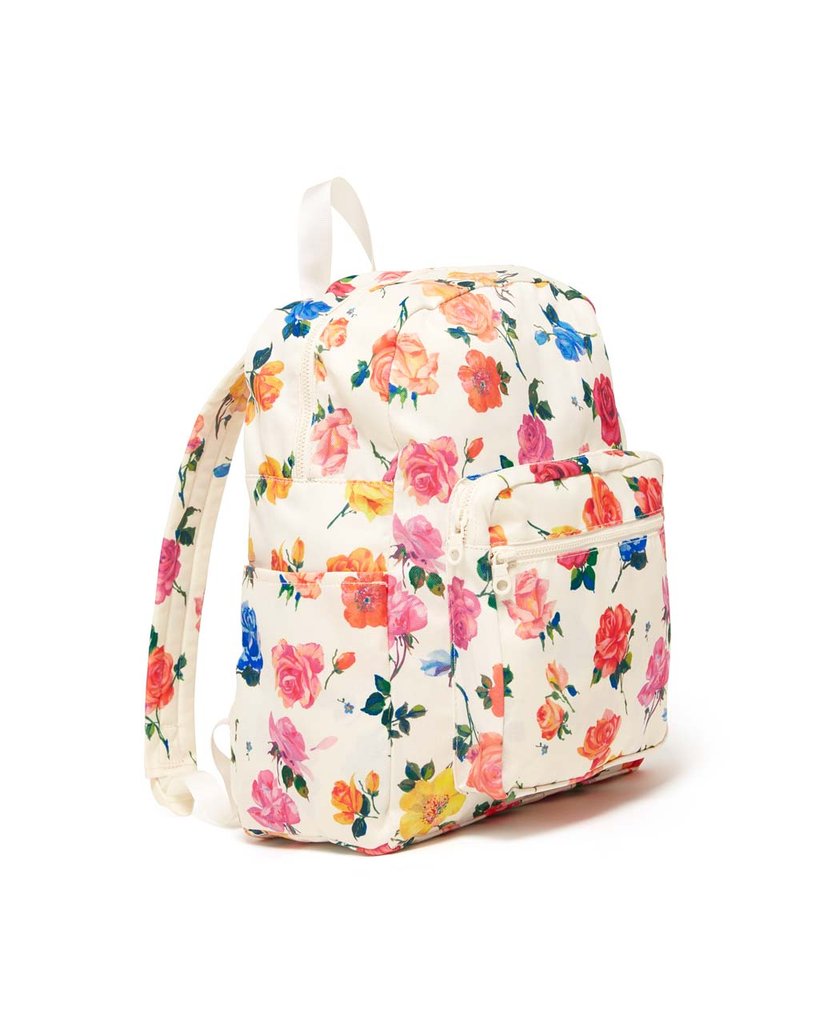 This cute print backpack can fit a 15-inch laptop and a change of clothes for yoga or Pilates. Use it for summer Fridays or any day of the week!
To Buy: $48, Bando
Ripstop Tote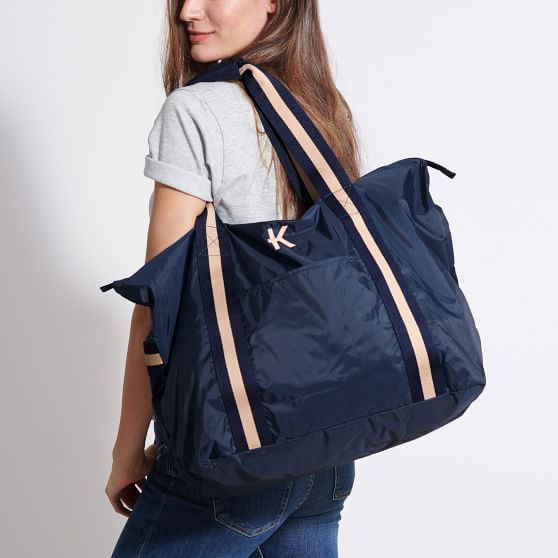 This lightweight nylon tote is ideal for those days when you need to run some errands before barre or boot camp. Available in navy, forest green and black, it holds everything you need for the entire day. The wide straps help it stay comfortable. Add a monogram and make it personal!
To Buy: $69, Mark & Graham
Perfect Match Tennis Tote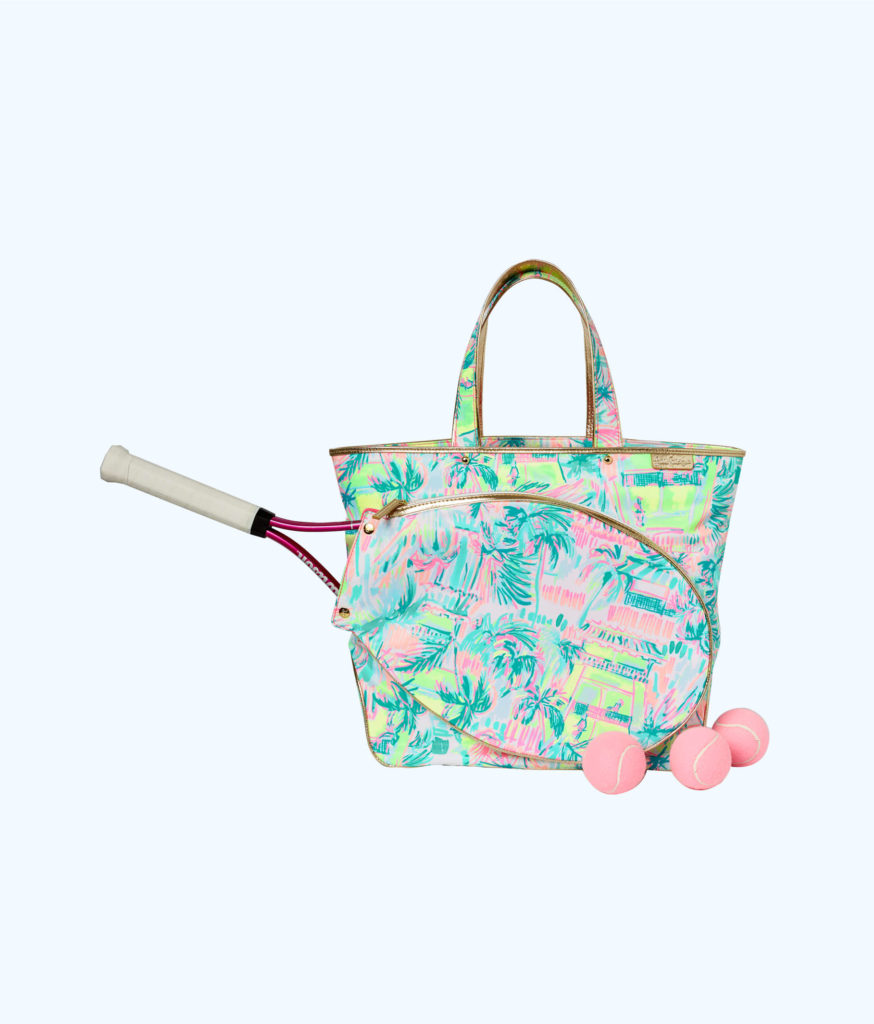 Need a bright bag to tote around your racket? This printed tote holds your racquet in a chic, but innovative way with plenty of room for extra balls, your wallet, etc. How could you not LOVE it?
To Buy: $168, Lilly Pulitzer
All Sport Backpack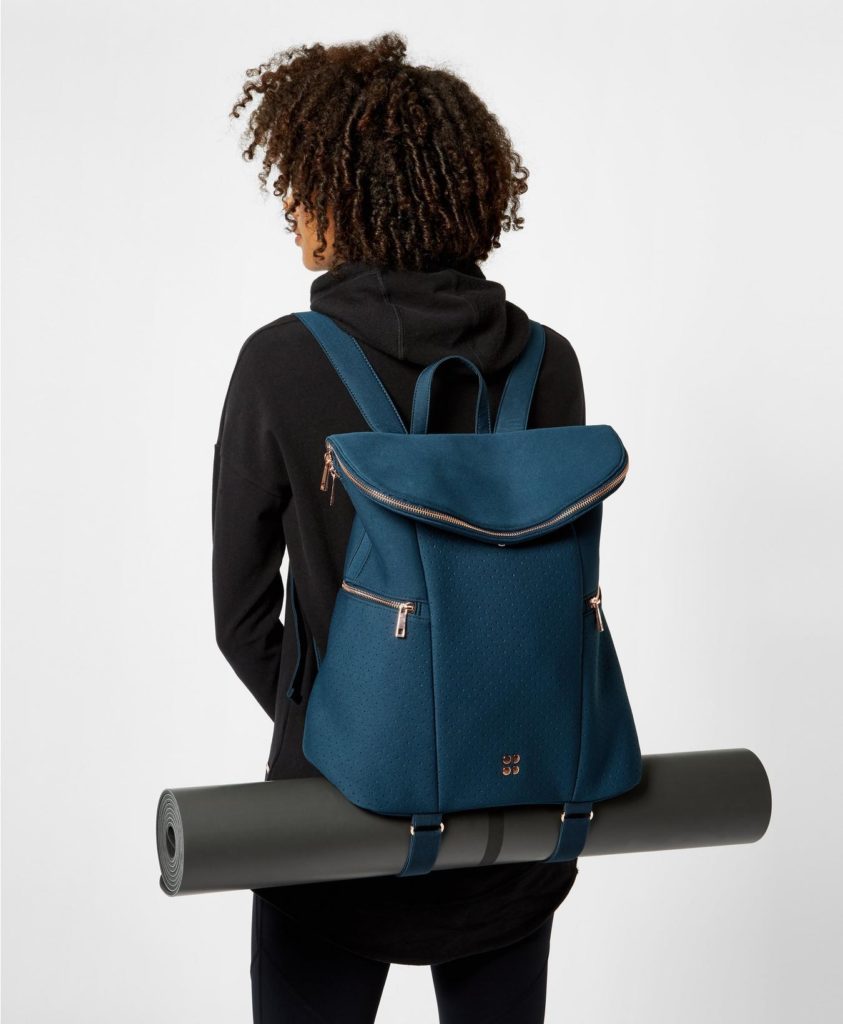 Carrying around a yoga mat can be less than zen, but not with this backpack. It has bottom straps to hold your mat comfortably. Made of lightweight scuba style fabric, it's full of pockets for easy organization.
To Buy: From $56 Sweaty Betty
WANDF Duffle Bag Gym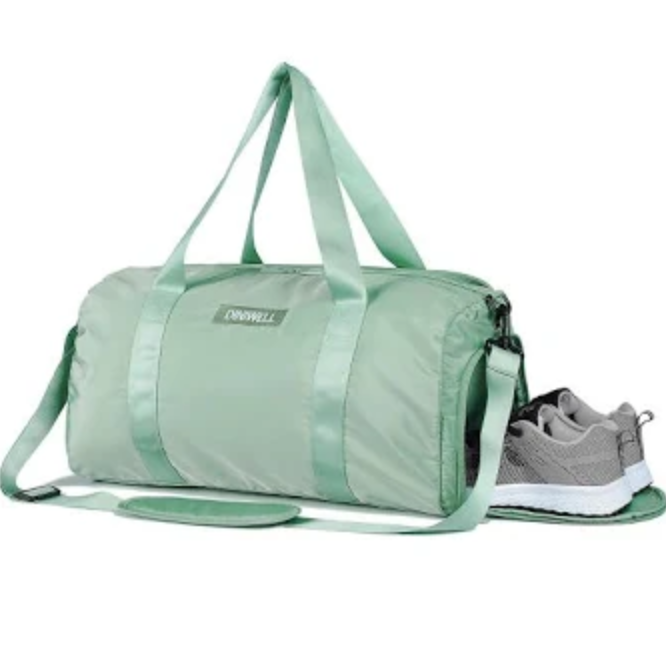 This bag is so useful with an interior waterproof wet pocket for sweaty clothing or swimwear. It also has side pockets for sneakers (hallelujah!), towels and water bottles. For just a few dollars more than the cost of a cocktail, it's pretty much the steal of the year.
To Buy: $23, Amazon
Andi New York The Andi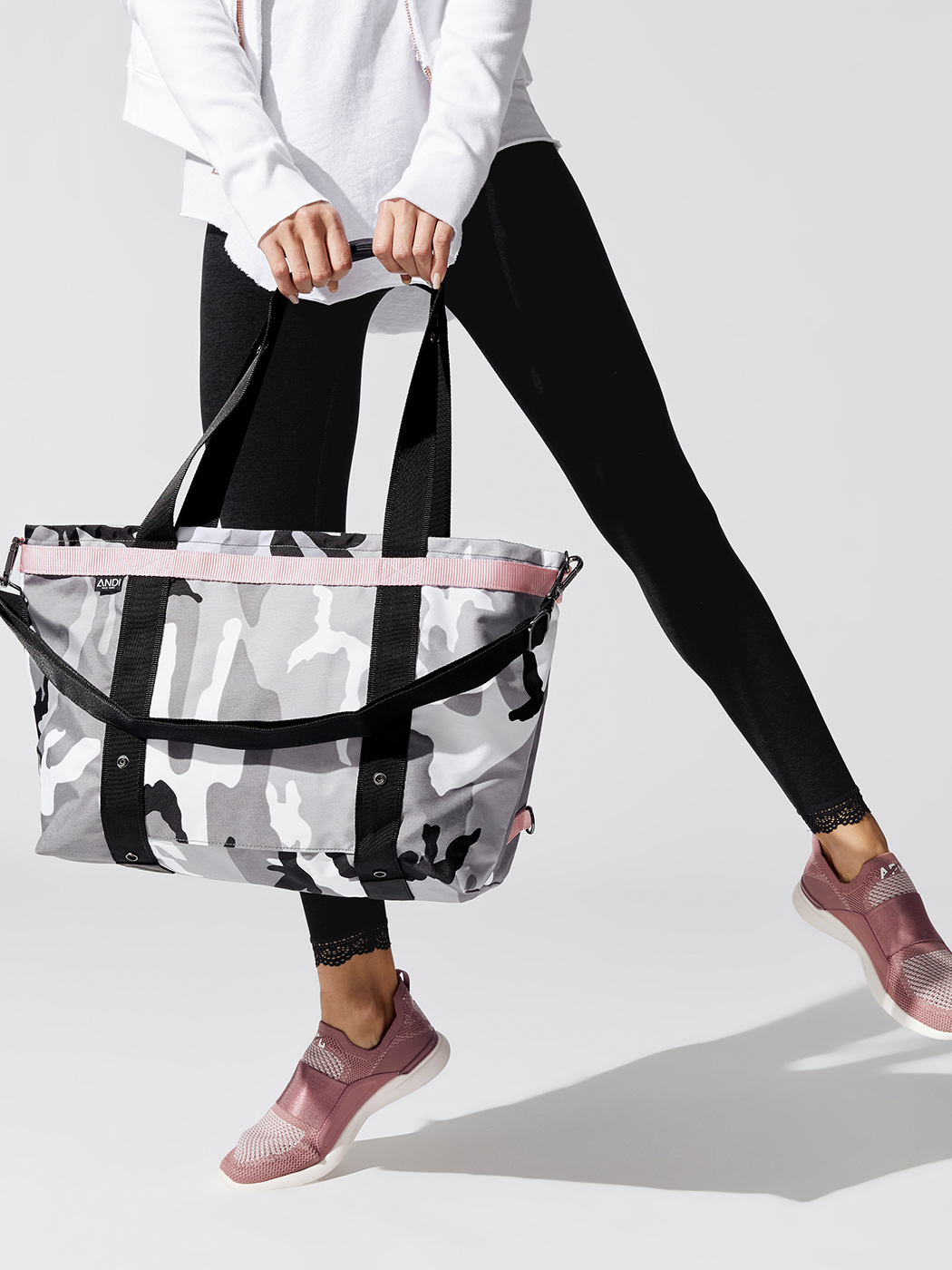 Bring it all with you! This cute camo bag can fit it all! The interior zip pouch can expand to fit a laptop, shoes, clothing, etc. It also has a zipper, which means less worrying about things falling out.
To Buy: $198, Carbon38
Transience Gym Bag 02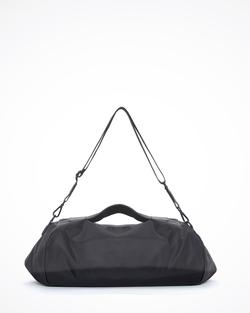 With an extra stylish strap, this cult favorite bag is made of water-resistant nylon. The medium size makes it perfect to use as a weekender or to take as your "one personal item" on a flight.
To Buy: $185 Transience
Adidas By Stella McCartney Tote Bag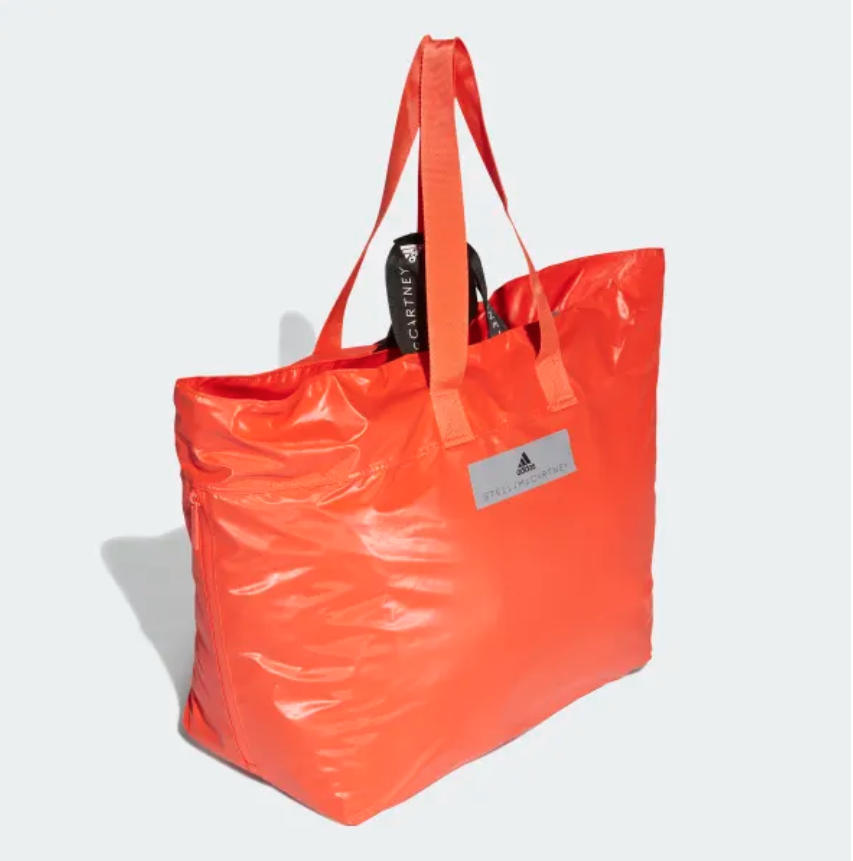 Want to add a bright pop of color to your day? It's easy with this orange faux leather bag! It features a detachable inner bag to keep those smelly items separate from the rest of your stuff.
To Buy: $150, Adidas

Let us know!
Did this post help you get closer to achieving one of your goals?