The Best Fancy Water Bottle for Your Personality
If you've found yourself longing for a inexplicably fancy water bottle, don't worry, you're not alone.
One look around an Equinox or Pure Barre and you're sure to find a sea of $30-plus water bottles in every imaginable style. The reusable water bottle industry is expected to reach $10.4 billion by 2025, up from $7.6 billion in 2016, according to a report last year from Transparency Market Research. That's great news for the environment; bottled water production in the U.S. required somewhere between 32 and 54 million barrels of oil in 2007, about 2,000 times the energy most of producing regular tap water, according to Wirecutter.
Haven't jumped on the bandwagon yet? If you're ready to make the investment, we've rounded up our favorite options and identified who we think will like them most.
S'Well, perfect for… Just about everyone
They're approved by Oprah and come in every color and pattern you could think of. White marble? Check. Wood? Check. Completely bedazzled in Swarovski crystals? If you have $1,500 to spare on a water bottle, also check.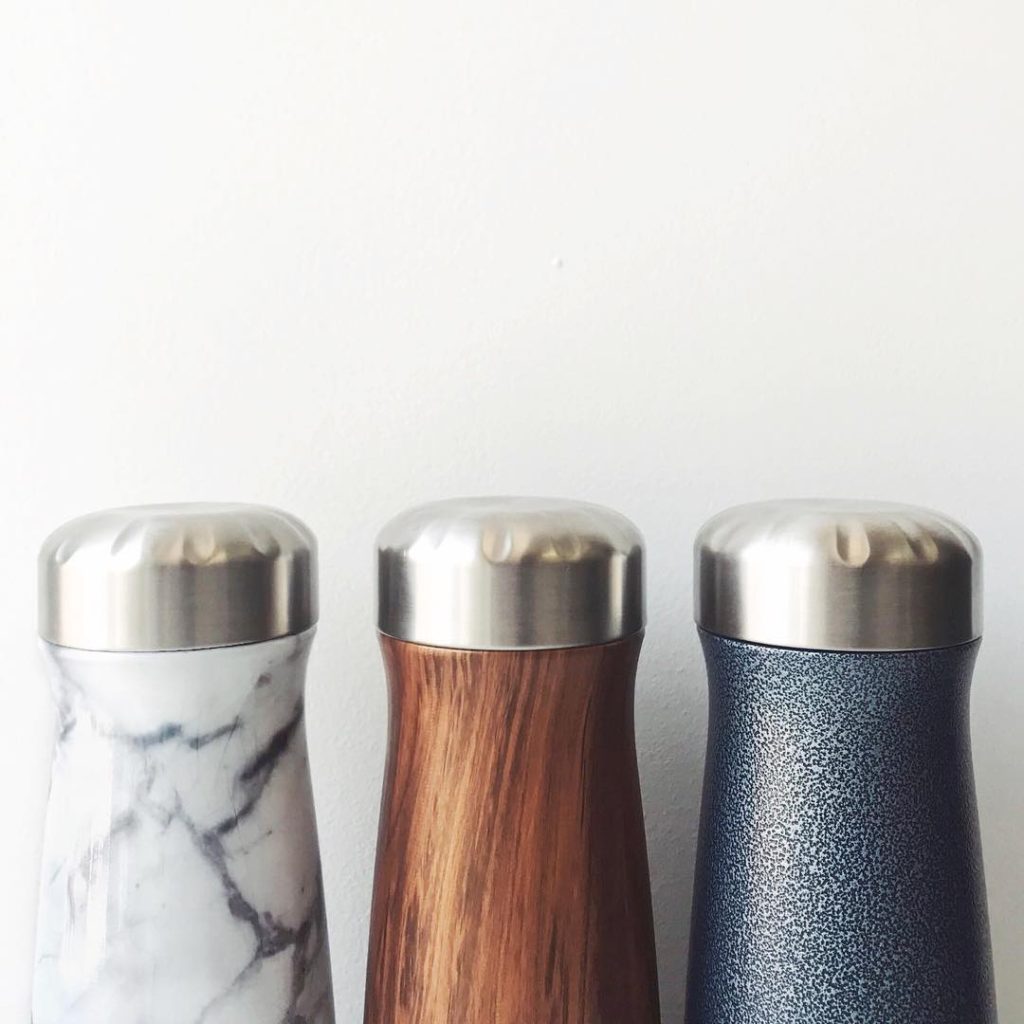 Founded in 2010, S'Well is one of the original luxury water bottle companies and they have the numbers to prove it: the company reached $100 million in revenue in 2016 and counts over 230,000 Instagram users as their followers.
On top of having an option for virtually every taste, S'Well also produces really good water bottles. The stainless steel interior promises to keep your water cold for up to 24 hours and your coffee hot for 12. Thanks to well-designed screw cap, you'll also never worry about it leaking in your purse. Can't ask for much more than that.
Sizes range from 9 to 64 ounces and prices start at $25.
bkr, perfect for… Taking selfies
bkr doesn't sell water bottles. Instead, they're "beauty essentials'' sold alongside cleanser and BB cream at Sephora. Pronounced "beaker", bkr makes glass bottles wrapped in silicone, coming in a range of millennial-friendly muted colors. Tal Winter and Kate Cutler, two former lawyers, founded the company in 2011  on the philosophy that hydration is the foundation of skincare, and a beautiful water bottle makes you more likely to keep sipping than an ugly one. It also doesn't hurt that it's Gisele's go-to option.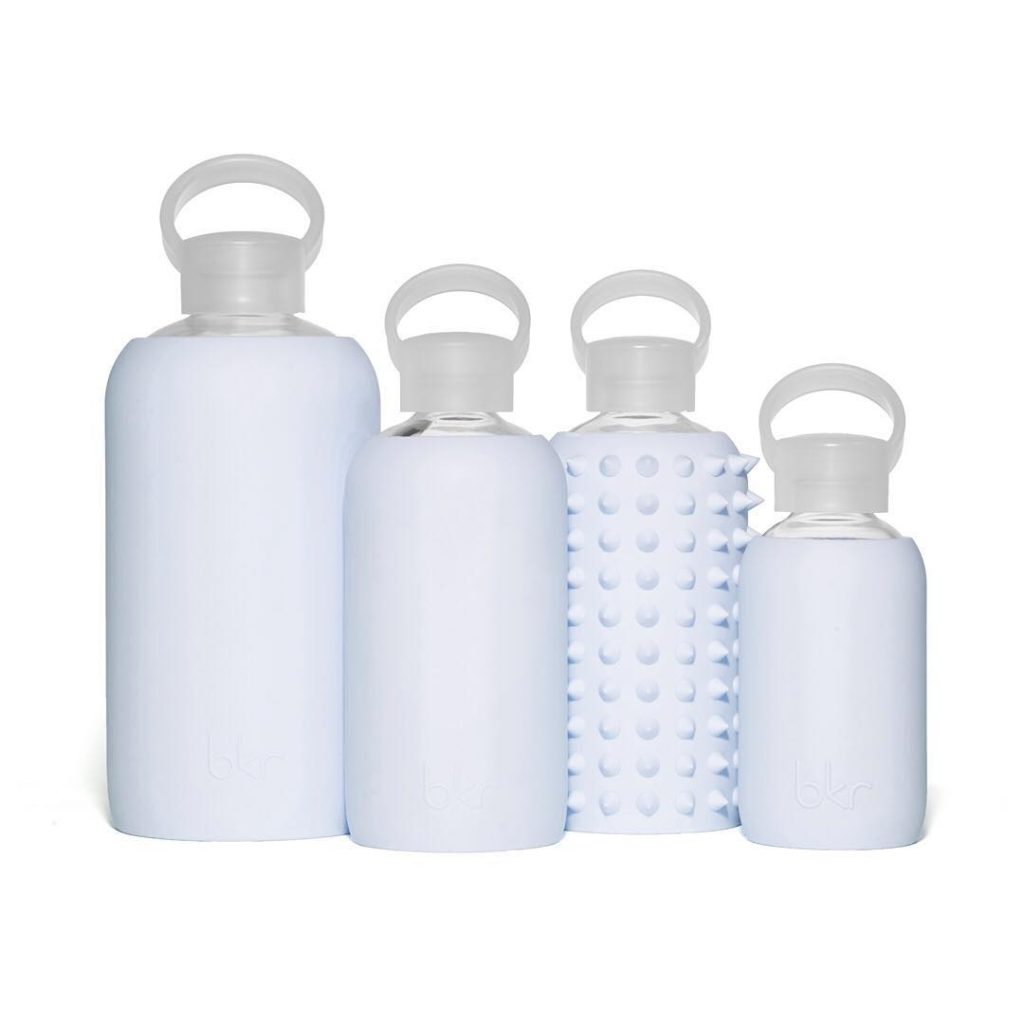 So, if your workout includes more pictures than pushups, consider bkr. Sizes range from 250 mL to 1L and prices are between $28 and $58.
Gem Water, perfect for… Wellness junkies
Do you set intentions before spin class? Take horoscopes seriously? Burn sage to clean your apartment? Sounds like you probably need crystal-infused water in your life. Enter Gem Water, a company that offers 21 different crystal-infused water bottles to help drinkers maximize their wellness potential using gems. According to Anjenette Dienne Sinsio, the company's owner, crystals have a natural vibration that can restructure tap water to the gem structure found in natural spring water. Let's leave the chemical explanation for another time.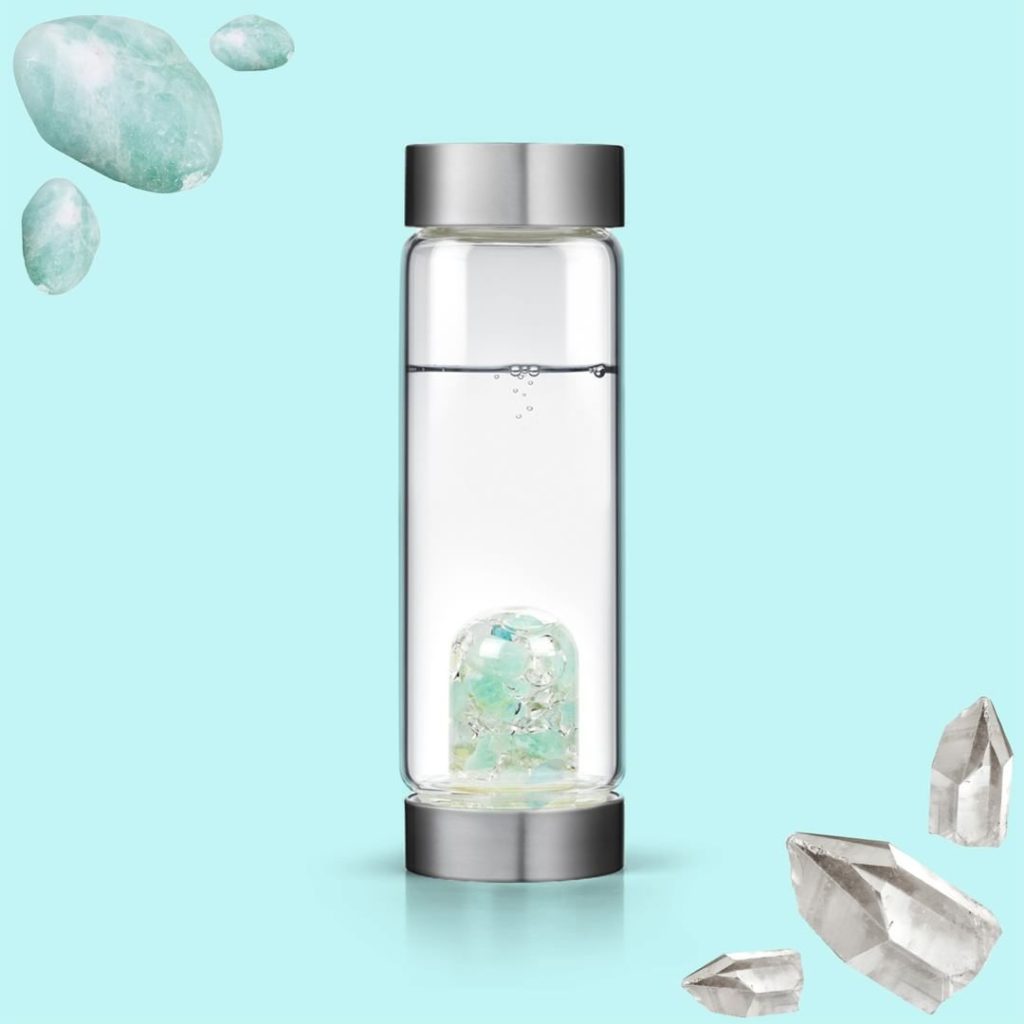 Each bottle has a blend of crystals for a specific goal. For example, the rose quartz is good for attracting love in your life, while the fitness model, which features red jasper, magnesite and clear quartz, is good for increasing energy levels, circulation and oxygen supply.
Gem Water offers fully customizable options starting from $78 for a 16 ounce bottle.
BottlesUp, perfect for… The tequila-loving tree hugger
If using a reusable water bottle just isn't eco-friendly enough, consider BottlesUp, a option with made from post-consumer recycled glass delivered in plastic-free packaging. And the margarita aficionado may find the bottle vaguely familiar – it's made with the same glass as the material used for Don Julio and Patron tequilas. BottlesUp is the greenest choice in the market, with the lowest carbon footprint in the industry, according to the company's website.
The bottle comes in 16 and 22 ounce options ranging from $25.95 to $29.95.
Nalgene, perfect for… The utilitarian
You've resisted the urge to buy lululemons. You can't wrap your head around boutique fitness studios. You've never understood joining a gym when running outside is free. Why start buying into luxury fitness now?
Long before S'Well and certainly before SoulCycle, Nalgene's been selling high-quality bare bone water bottles for those more concerned with function than form. Are they pretty? Not really. Do they hold water and not leak? You bet.
Nalgene got its start in 1949 as a laboratory equipment company but was later discovered by outdoor enthusiasts looking for reusable water bottles. Now, the company sells bottles using BPA-free plastic in every color and size imaginable.
Nalgene's trademark translucent 32 ounce option starts at $10.99.
Let us know!
Did this post help you get closer to achieving one of your goals?