#SweatworkingWeek 7 with Michelob ULTRA, June 9-14: For the FUN of it!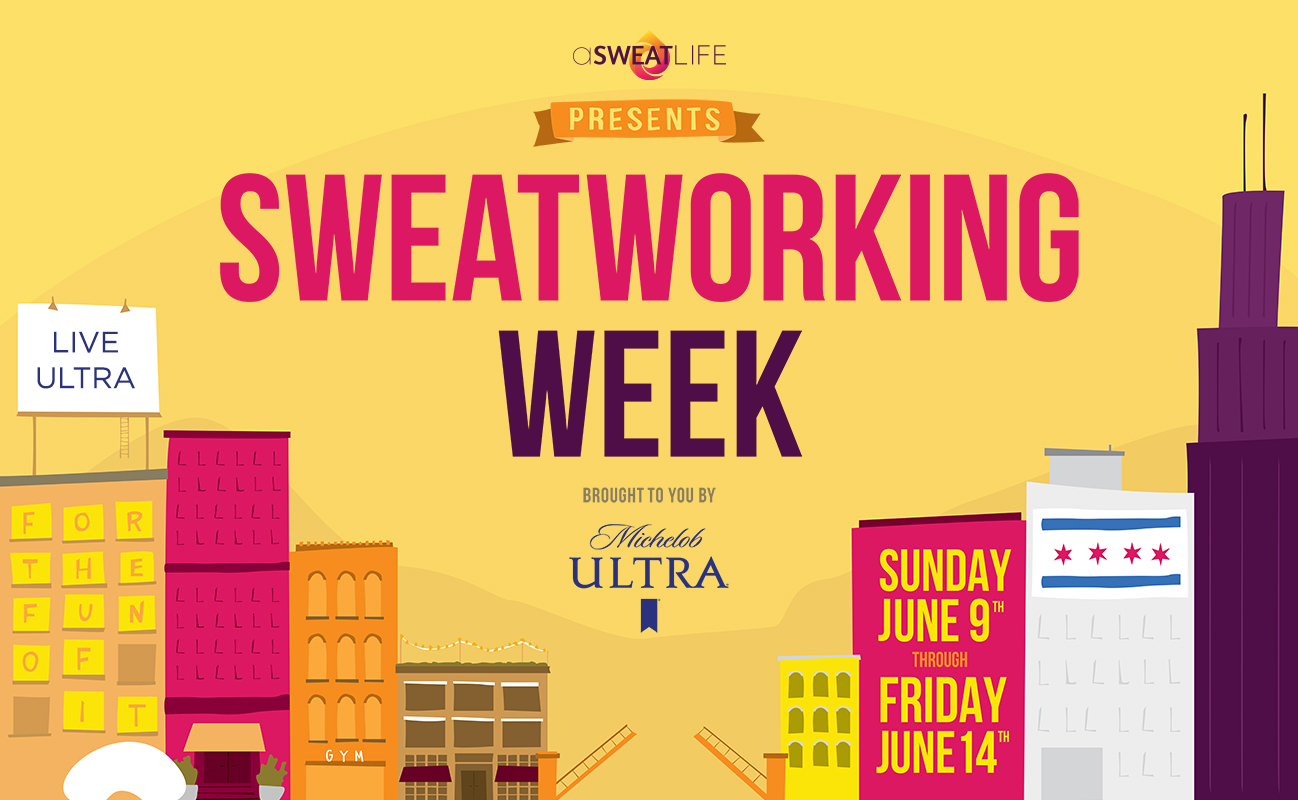 (Want to get straight to the schedule and tickets? Right this way, please!)
Way back when Jeana first started this little place on the Internet, it was a way for her to escape her monotonous workout routine. In her own words, she was "bored senseless," and so she began her hunt for different gyms and studios around Chicago that made her remember the joy of moving her body, getting in a good sweat, and connecting with other gym-goers over that post-workout endorphin high.
As we started brainstorming the seventh edition of #SweatworkingWeek, we wanted to reconnect to those roots: trying new things, yes, but more importantly, seeking out FUN ways to move. And so, we set out to plan this June 2019 #SweatworkingWeek around the theme of "for the FUN of it."
We actively sought out workouts that don't necessarily feel like workouts when you're doing them (hi, tennis social), or recreational activities that are so fun, you don't even notice how much you're sweating (like, say, a morning of Rollerblading). If the thought of a workout didn't make us smile, it didn't make the final cut. And to keep the fun going, we'll have Michelob ULTRA happy hours at select events throughout the week.
Ready to see everything we have to offer? Click here to explore our daily schedule for #SweatworkingWeek June 9-14!