March 6: Kick off Opening Day at Row House Chicago with #Sweatworking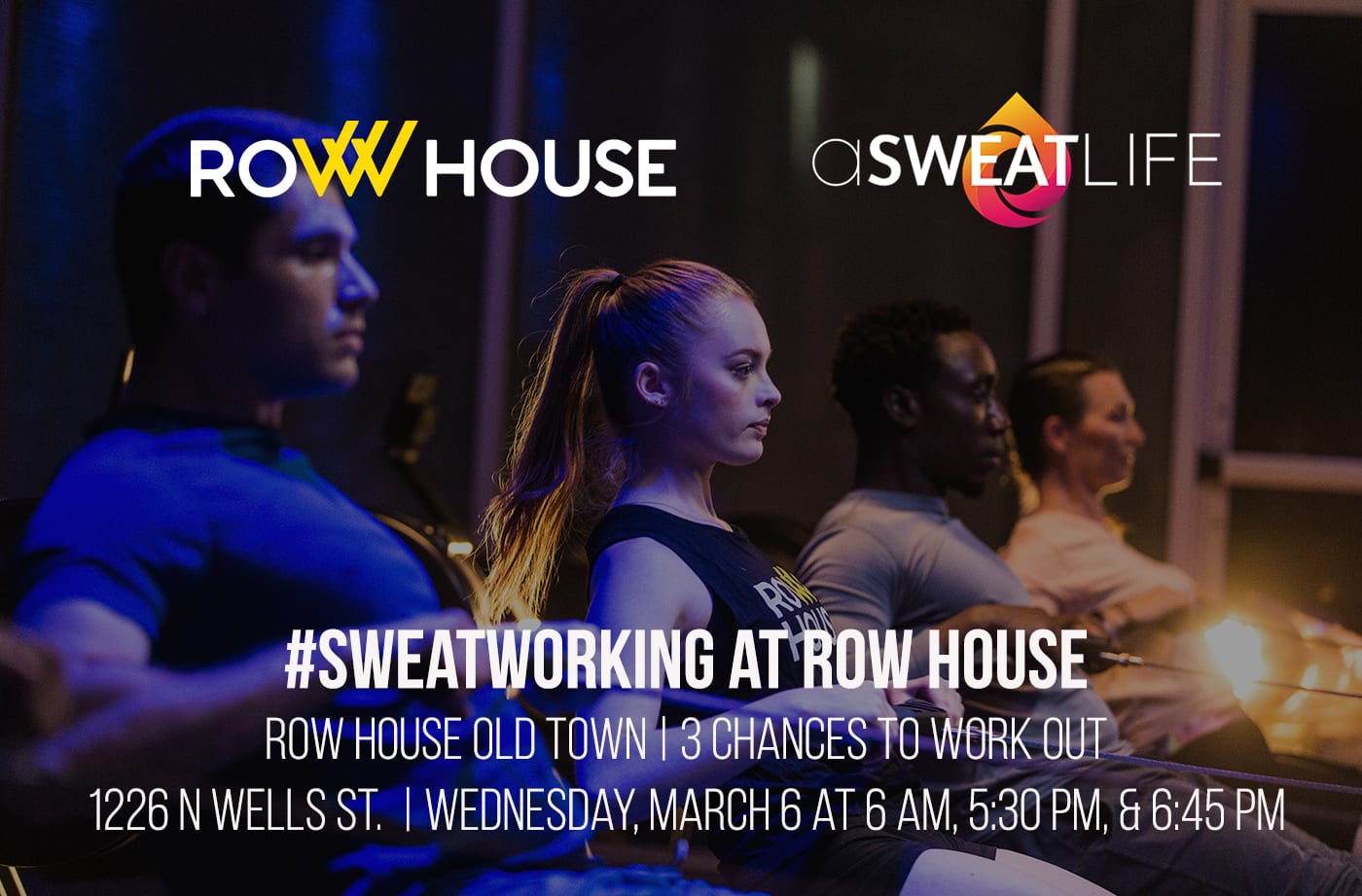 (Get tickets to the 6 am, 5:30 pm or 6:45 pm workout here.)
For most, when we see our instructor pulling out a rowing machine for an upcoming group fitness class, a little knot forms in the pit of our stomachs. Rowers can simultaneously present some of the most challenging endurance workouts and the best opportunities to feel like a total badass. Because when that instructor asks you to complete a set number of meters on the rower – and you actually make it there – we all know there's nothing quite like that feeling of accomplishment.
When Row House opened in New York in 2014, it set out to do one major thing: create a workout environment that welcomed everyone, allowed everyone to feel that sense of accomplishment, and put together one of the best training programs in the world to build endurance and strength.
Fast forward less than five years and Row House now has four locations and 20 (yes, 20, you heard that right) on the way nationwide. Row House Old Town opens Wednesday, March 6 and we're setting up shop for the day to celebrate its opening week.
Join aSweatLife at Row House Old Town for either a morning workout or one of two evening workouts on that Wednesday and you'll get to see what's in store for you at this one-of-a-kind fitness studio.
Here's what you can expect at the workout.
This 45-minute class's signature element is on the erg, but you'll get a full body rowing experience both on and off the erg with resistance training mixed into the class.
There will also be time at the end of class for recovery and restoration so you'll leave feeling stronger than ever.
And, most notably, this workout is fueled by camaraderie (which you can bet we love). Expect to row in tandem with your neighbors who will soon become fast friends by the time the intervals are over.
Plus, if you keep coming back to Row House, your data will be saved for you to track your progress from class to class, so you can see how much stronger you're getting day after day.
Here's what you need to know about the day of events with aSweatLife.
We'll meet you at Row House for either a workout at 6 am, 5:30 pm or 6:45 pm on Wednesday, March 6 to celebrate the opening of this studio's first Chicago location.
After your workout you'll be fueled with snacks and beverages, and you'll also get a pretty sweet deal for your first membership package at Row House. Old Town's location at 1226 N. Wells will be open first, but the Fulton Market location will be soon to follow.
We can't wait to see you for a workout (or three!) at Row House March 6.
Grab your tickets to class here for 6 am, 5:30 pm or 6:45 pm
Get all the details in one place.
What: Row House Chicago's opening day event!
Where: Row House, 1226 N Wells St
When: Wednesday, March 6 at 6 am, 5:30 pm or 6:45 pm
Where do I get tickets? Right here for 6 am, 5:30 pm or 6:45 pm !