Join Us For a Breakfast-and-Learn ParTEA on March 21!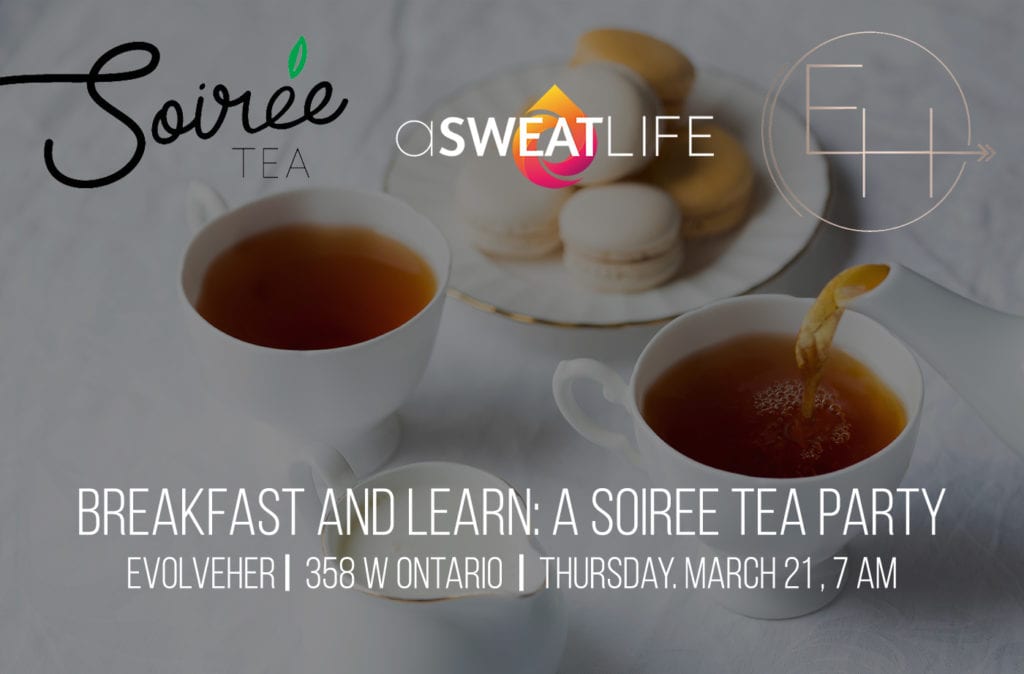 (Get your ticket to the breakfast-and-learn here!)
If you haven't yet been to one of our monthly Breakfast-and-Learns at evolveHer, there's really only two things you need to know: they're where we learn new things and make new friends. Pretty simple, right?
But often, the "making new friends" part is a few minutes of chatting before an expert speaker takes on the topic of the day, and we KNOW that's barely enough time to break the ice. That's why our March Breakfast-and-Learn is going to take friend-making up a notch while teaching us all about a trendy topic in wellness: tea, and the various benefits of different blends.
What to expect from this Breakfast-and-Learn:
We're partnering with Jenny Perlongo of Soiree Tea, a maker of modern and fun tea flavors for every mood, occasion, and desire. She'll bring four of her signature blends and teach you everything you ever wanted to know about tea and how to drink it—if you've been complaining about being too reliant on coffee and accidentally over-caffeinating yourself regularly, this breakfast-and-learn is for you.
As for the socializing part, we'll split you up into different tables filled with soon-to-be-friends. Each tea tasting will include a new conversation starter, so you can skip the small talk and go straight to medium talk as you sip tea with your pinkies out (because we're classy around here).
We'll have light breakfast bites on hand as well so you'll leave evolveHer with full stomachs AND new friends to meet for tea.
Get the details for this breakfast-and-learn:
When? Thursday, March 21 from 7-8 am
Where? evolveHer, 358 W. Ontario St. #3W Chicago, IL 60654 in River North
What do I need to bring? Just yourself, unless you'd like to also bring paper and a pen to take notes with! We won't be getting sweaty at this event.
How do I snag a ticket? Right here, thanks for asking!
Let us know!
Did this post help you get closer to achieving one of your goals?