#WeGotGoals Holiday Remix: How Our Podcast with Laura Vanderkam is Inspiring Me to Take Time This Holiday Season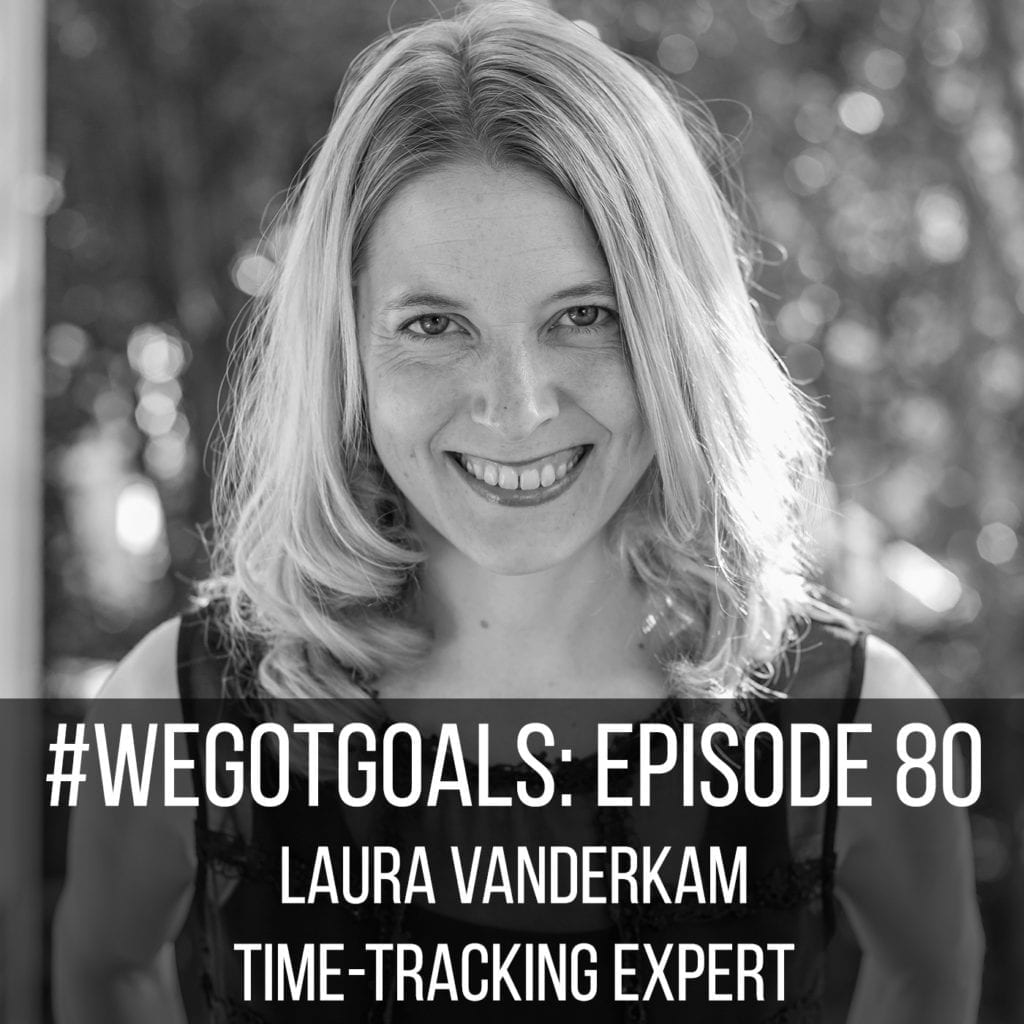 Ironically, it's often during the "most wonderful time of the year" that time becomes a rarefied commodity. Ads and jingles and carols are pressing the importance of spending quality time with loved ones, but between shopping, holiday parties, pageants, and oh yeah, all the stuff that occupies your time in any normal week, you're hard-pressed to spend quality time with anything besides your Mary Poppins-esque work/gym/random White Elephant present bag.
I'm guilty of this too, and that's exactly why I decided to take 30 minutes and revisit this old episode with Laura Vanderkam, a time-tracking expert and author of I Know How She Does It. 
Not only do Laura and Maggie discuss tried-and-true techniques for tracking your time, but they also talk in a bigger sense about the story you create about your time. For example, why do some people feel calm about time management while others feel stressed? Why do some of us feel like we have to be stressed or anxious about time in order to feel busy or productive? How come we often use "busy" as a mood and an answer to "How are you?" instead of actually having a conversation with the person asking us?
This week, I'm taking control of my time by instituting my own time-tracking challenge so I can see how long it ACTUALLY takes me to pick up a bottle of wine for a hostess gift rather than convincing myself I can squeeze in just one more errand in the ten minutes before I call an Uber. And with that data, I'm going to try and be brutally honest with myself — does where I spend my time coincide with my seasonal values of quality evenings with family and friends, my favorite holiday traditions (hi, Brew Lights!), and staying active throughout the shorter daylight hours?
I challenge you to do the same — let me know how it goes over on our Instagram (@asweatlife). This episode may be a re-run, but we recorded a new intro explaining what drew me to this particular episode and why we wanted to reshare it, so take a listen (we're doing that for each episode this month — think of it as the Best of #WeGotGoals).
For the long road trips and lounging at airports we all have coming up, you can find back episodes of #WeGotGoals onSpotify, Apple Podcasts, or any other podcasting app.
And in lieu of a holiday present this year, the best thing you could get us is the gift of two minutes of your time, by leaving us a rating or a review.
Feeling bold? If you want to be featured as one of our real-life goal-getters in an upcoming episode, just send a voice memo with a goal you've crushed, a goal you're eyeing, or your best goal-getting tip to Cindy at [email protected]